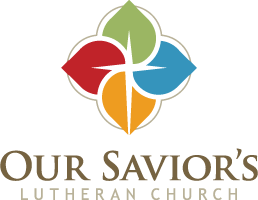 Our Savior's is a Church of Substance, as underscored by OSL's ongoing commitment to connect faith to everyday life. But OSL's Strategic Planning Branding Committee has been working to deepen and broaden the definition of what OSL represents, what its members value, and how best to share that with the rest of the world.
Now it's your turn to weigh in. Come to a free breakfast in The Gathering Place on Sunday, January 22, at 10:00 a.m., learn what the Branding Committee has been up to, and share your thoughts and impressions on the ten words—just ten words!—they've hammered out to describe who we are and why we do what we do. What did the committee get right? What did they miss? Since this is your church, the committee wants you to join in ownership of these ten words—as an expression of your own faith life. See you at breakfast on the 22nd!
OSL's annual meeting will be held on Sunday, January 29, following morning worship services. A light lunch will be served at noon, with the meeting beginning at 12:30.
Pr. Nadine F. Lehr, 63, who served OSL as Pastor of Outreach and Parish Life from 1996 to 2004, passed away on January 6, in Bismarck, surrounded by her family. A memorial service will be held at 10:30 a.m. on Thursday, March 9, at Lord of Life Lutheran Church, Bismarck. In addition, a prayer service and burial will be held at 10:00 a.m. on Friday, March 10, at Zion Lutheran Church, Ashley, N.D. Further arrangements are pending with Bismarck Funeral Home. In lieu of flowers, memorials may be made to an animal shelter of your choice or Heaven's Helper Soup Café, in Bismarck.
Dive into Matthew with Pr. Randy and gain a deeper familiarity with the first gospel of the New Testament. Meet in the Friendship Room on Wednesdays, 5:45 to 6:45 p.m. A $10 donation will help offset the cost of materials.
If you're looking for great, informal conversation about important matters—and who isn't?—join Pr. Randy for Theology Tapped, on Thursday, January 26, at Monk's Ale House, 420 E. 8th St., from 7:00 to 8:30 p.m.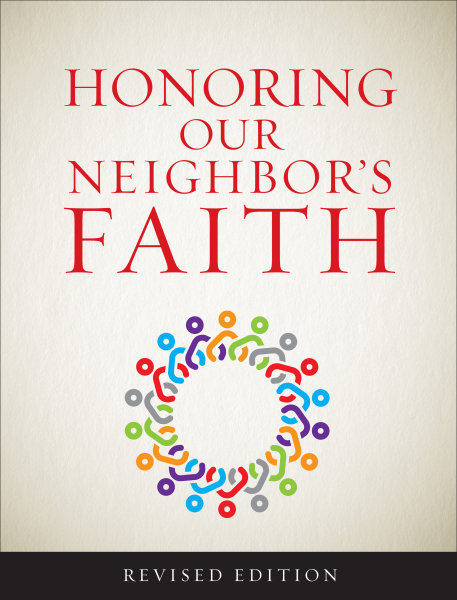 Saturday Morning Bible Study at OSL meets on the first and third Saturday of the month, from 8:30 to 9:30, in the Conference Room. All are welcome—women as well as men—to come for Bible study, conversation, and, yes, donuts and coffee! The fall study is based on conversations around different faith traditions and denominations, utilizing the book Honoring Our Neighbor's Faith. For more information contact Pr. Tim Lemme, 605-336-2942, ext. 19, or tlemme@oslchurch.com.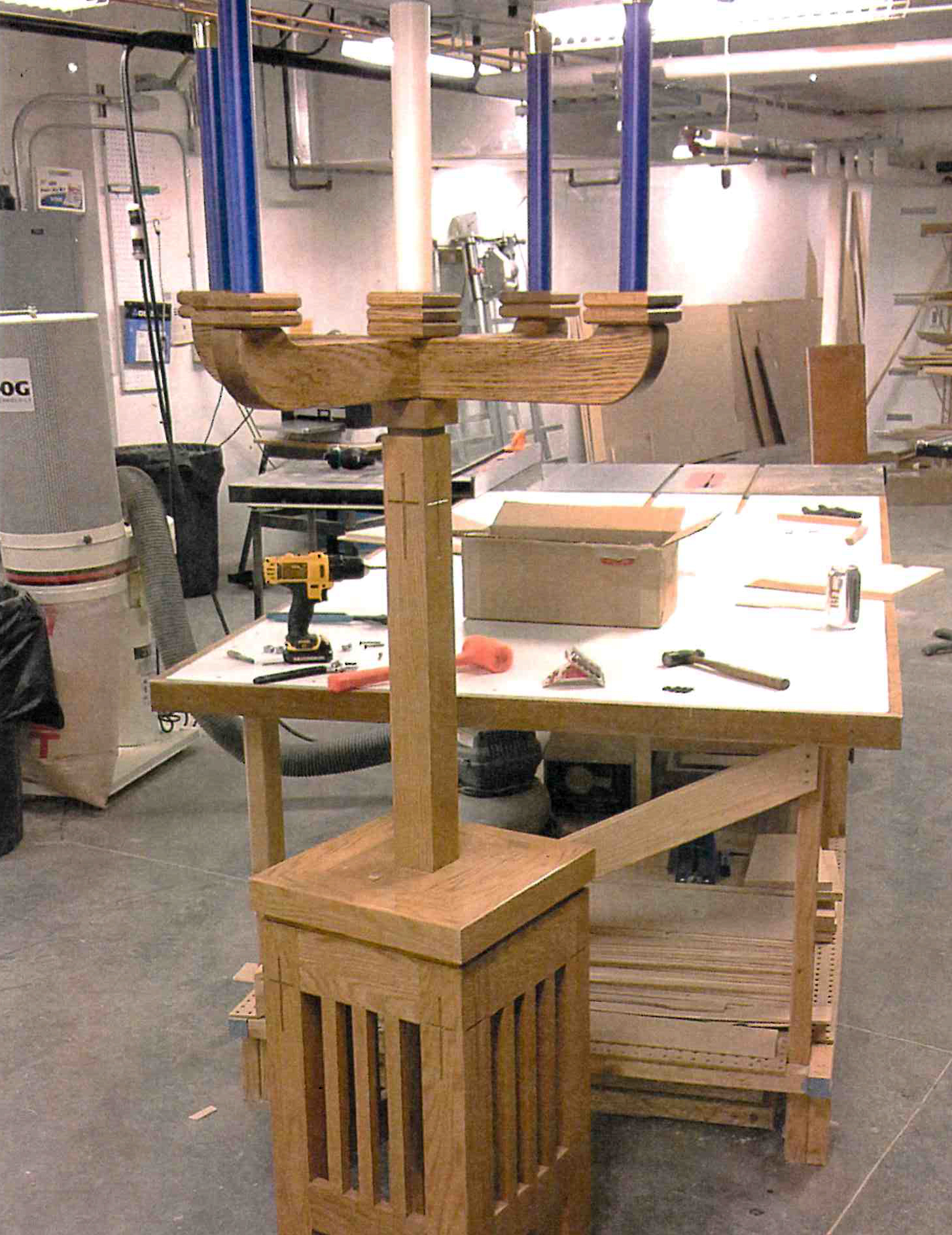 The
Woodshop Ministry
team meets each week on Wednesdays, from 6:00 to 8:00 p.m., and on Saturdays from 8:00 a.m. to noon. All are welcome, whether you are a seasoned woodworker or a beginning craftsperson, to join the team each week to work on projects for the church, the community, and ourselves. And the group never forgets to take a break for coffee and treats each morning, too! For more information contact Pr. Tim Lemme, 605-336-2942, ext. 48, or tlemme@oslchurch.com.
Digital bulletins are available for you to use with your mobile device, whether you worship from home or at OSL. Here are bulletins for
• Saturday evening Festive worship
• Sunday morning Festive worship
• Sunday 8:45 Celebrate worship, and
• Sunday 11:00 Celebrate worship.
Oh look—it snowed again! Good time to remember that OSL generally follows the Sioux Falls School District when it comes to closures and cancelations. But there are exceptions where worship services are concerned! Check out Our Savior's Cancelation Policy at oslchurch.com.
Plan to attend An Evening with Jason Freeman on Wednesday, February 15, in the Celebrate Center, from 7:00 to 8:00 p.m. Jason is a public speaker with a speech impediment whose personal story is inspiring and uplifting. This free event is open to all.
Let your voice be heard as a voting member of the South Dakota Synod Assembly, June 2–3. Contact the Church Office or sign up at the Welcome Center.
OSL Library Notes
Check out the OSL Library's new reading nook, filled with graphic novels just waiting for young readers!
The OSL Library's winter theme is God's Love Keeps Us Warm (along with a good book or movie!) Adults who check out a DVD during January will receive a free packet of hot cocoa for each member of your family who will be watching the movie with you!
The Book of the Month list is out! Stop into the OSL Library to see the 2023 display and mark your new calendar with the months you'd like to participate. Discussions are usually held on the last Thursday of the month, at 7:00 p.m., in the Library. All are welcome!
The OSL Library has some of the sunniest seats in the house! And we all need vitamin D at this time of year! So stop in, bask in the sunlight, and work on your New Year's resolution to become a more frequent reader!
All are welcome to join
OSL's Knitting Group
at their new meeting time: the first and third Tuesday of the month, from 9:30 to 11:00 a.m., in the Oasis Room. The knitters craft prayer and baptismal shawls for use in the ministries of Our Savior's.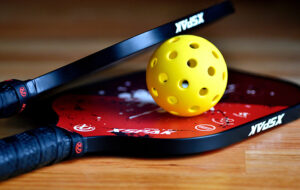 The OSL Gym is open for pickleball from 12:00 to 1:00 p.m. on Thursdays and Fridays. Participants are asked to contribute $2 per visit for heat, lights, and upkeep of the floor.
Have you experienced a loss? Are you going through a time of grief? Could you use a little extra support? Join Pr. Tim Lemme and members of OSL's Good Grief Group each Thursday, from 10:00 to 11:00 a.m., in the Friendship Room, for conversation, reflective study, and compassionate peer support. What makes this group so special is that all have experienced a loss and have learned that sometimes the best support comes from the love of those who have been there. To learn more, contact Pr. Tim Lemme (605-336-2942, ext. 19, or tlemme@oslchurch.com) or Ben Weins, Spiritual Care Coordinator (605-336-2942, ext. 28, or bweins@oslchurch.com) .
Every week, Our Savior's Communications produces a short Information Video of upcoming events, activities, and opportunities. It's shown at the Welcome Center and on monitors in the Sanctuary and Celebrate Center before worship services. And it's posted to the OSL website as well, so if you haven't been by for a while, or you'd just like a closer look, find the videos here!
Keep an eye on the OSL calendar, at oslchurch.com/calendar, as events and activities are added! The website calendar is continuously updated, so visit it frequently.
If you're worshiping from home, you can fully participate in the OSL community's worship life. Here's how:
• View (or print) weekly worship materials at oslchurch.com.
• Watch worship services on TV: Celebrate: 9:00 a.m., FOX-TV (channel 46.2); Festive: 1:00 p.m., KSCB (cable channel 30; channel 53).
• Catch live-stream worship services at facebook.com/oslchurchsf: Celebrate, 8:45 a.m.; Festive, 10:15 a.m.
• Watch recorded services at oslchurch.com, uploaded on Monday.
• Praise God, from whom all blessings flow!
Give to ministry and receive regular income.
Did you know that you can fund a gift annuity through a donation of cash, securities or other assets and receive a fixed payment for the rest of your life? Rates have increased—at 78, you'll receive 6.5% per year, much of which may be tax-free. You also have the peace of mind knowing that after receiving a lifetime of payments, any remainder will support the ministries of your choice. Contact Lutheran Planned Generosity of South Dakota, 605-274-5030 or lpgsd@sdsynod.org, for more information.
Thrivent Members: The deadline for directing your Thrivent Choice Dollars is March 31. Why not consider OSL as a recipient of some or all of your Choice Dollars? It makes a difference in supporting the ministry and mission of your church!
Let the Good Times Roll! Once again, Our Savior's is collecting toilet paper for the February Necessities for Neighbors distribution. Bring your donations to the south entrance of the church building. And while you're at it, why not sign up to help with the distribution? As usual, it will be at Peace Lutheran Church, 5509 W. 41st St. (just west of Marion Road), on Sunday, February 5, from 1:00 to 4:00 p.m.
Come help out when Our Savior's assists with the Food to You distribution

on Thursday, February 16, at Augustana Lutheran Church (N. Prairie Ave. at Seventh St.). Early bird volunteers will assist from 4:15 to 7:30 p.m.; other volunteers will help from 5:10 to 7:30. Full details and sign-up sheet are at the Welcome Center. Youth are welcome, one elementary-age child per adult. Questions? Contact Donna Wilson, 605-359-7718.
OSL is helping our neighbor, Faith Temple Church, by collecting empty egg cartons for them to use in their food giveaways. Bring your cartons to the Church Office during the week, and an OSL volunteer will get them to Faith Temple. Thank you!
One of the greatest gifts we can give to anyone is the gift of our time. A listening ear, a phone call, a quick note can be a source of comfort and a bright spot in someone's day. OSL's Caring Friends are volunteers who reach out monthly to OSL members residing in care facilities in the Sioux Falls area. This ministry program was created as an opportunity to minister to those who can no longer participate in worship and fellowship opportunities at OSL, to make them feel connected, and a vital part of their church family. Through phone calls, mail, visits, and prayer, Caring Friends reach out with the Love of Christ to those who often find themselves alone or disconnected. This outreach is an essential part of Our Savior's mission to connect faith to everyday life. If you would like to participate in this ministry, contact Pr. Tim Lemme (605-336-2942, ext. 19, or tlemme@oslchurch.com) or Ben Weins, Spiritual Care Coordinator (605-336-2942, ext. 28, or bweins@oslchurch.com).
Do you know someone who has suffered a loss or is going through a difficult time? Here's a great way you can help them: tell them about
Stephen Ministry!
Stephen Ministers have received special training to provide confidential, one-to-one, Christian care to hurting people. They meet weekly with their care partners to listen, encourage, and provide emotional and spiritual support. The caring relationship lasts as long as the person needs care. It's free, and it's a powerful way you can help a hurting friend. To learn more, contact Pr. Tim Lemme (605-336-2942, ext. 19, or tlemme@oslchurch.com) or Ben Weins, Spiritual Care Coordinator (605-336-2942, ext. 28, or bweins@oslchurch.com).
OSL supports the Food to You Mobile Food Pantry by donating various food items to help local families in need, and helping with food distributions. The item for January is macaroni and cheese; for February, any kind of pasta. Always appreciated are toothpaste, shampoo, and deodorant for Hygiene Packs. Place your donations in the marked bins near the south entrance, by the Library.
Have you tried OSL's text giving option? It's a quick, convenient way to help support OSL's mission! Just text sharing to 73256 and follow the short instructions to make a gift to Our Savior's. Thank you for your continued support!