Summer hours
for OSL's Church Office are 8:00 a.m.-noon and 1:00-5:00 p.m.
How Long, O Lord: Developing the Practice of Lament
is a four-week study (which began June 16) of the biblical prayer form of lament. Join Pr. Randy and Intern Alisha in the Friendship Room on Thursdays. Enjoy some refreshments and getting to know fellow learners starting at 6:00 p.m. The hour of study will begin at 6:30. Discover how this ancient form of prayer can help us express our innermost feelings when things are not okay.
Join Pr. Randy at Monk's Ale House, 420 E. 8th St., for great conversation at
Theology Tapped
, on Thursday, June 30, from 8:00 to 9:30 p.m.
Ladybugs! summer reading participants
, be sure to stop in at the OSL Library and check out the list of 40 winners from the first prize drawing, and claim your prize if you're on the list! If you're not on the list, keep reading! The next drawing will be at the next Summer Blast, on July 13!
A Matter of Balance Fall Prevention Series
returns to OSL on Mondays and Fridays, through July 30 (excluding July 4), from 10:00 a.m. till noon, in the Friendship Room. For more information or to register, visit sanfordhealth.org or call 605-333-4440. Sessions are free, but registration is required.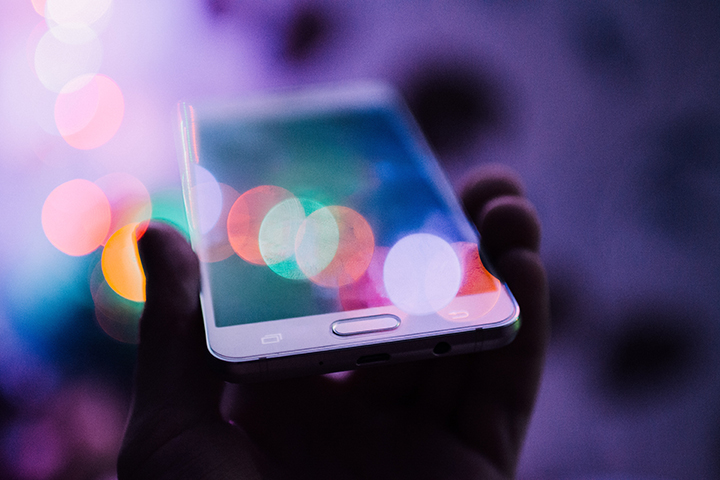 Digital bulletins are available
for you to use with your mobile device, whether you worship from home or at OSL. Here is the bulletin for Saturday evening and Sunday morning Festive worship; and for Sunday Celebrate worship.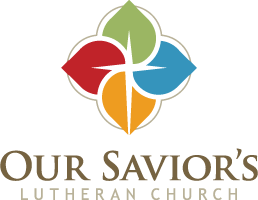 As part of the call process, a
Ministry Site Study
will be conducted by a member of the South Dakota Synod staff on Wednesday, July 6, at 6:30 p.m., in The Gathering Place. This event is open to all who are interested in finding out more about the process of calling OSL's next Pastor of Youth and Family.
All kids grades two through five:
"Mary & Martha" is a short children's musical that will be presented in OSL worship services on July 17…and there's a part for you! Rehearsals will be Monday, July 11, through Thursday July 14, from 5:30 to 6:30 p.m., with the presentation on Sunday, July 17, at 8:45 Celebrate and 10:15 Festive worship services. Parents are invited to participate too! Contact Gene LeVasseur, glevasseur@oslchurch.com, for more information.
Everyone is welcome to join any or all of these Wednesdays at OSL summer opportunities, sponsored by the Spiritual Care Core Ministry Team!

Ongoing Opportunities:
• Walking Wednesdays – Going on vacation in July and August. See you in September!
• Conversations with God – A time of prayer, lifting up heartfelt concerns with other caring OSL members. Meets from 10:00 to 11:00 a.m., in the Chapel.

Limited Series:
• Wellness Discussions – Informal discussions of various topics from the Church Health "Model for Healthy Living – Wellness Wheel," with OSL Faith Community Nurse Michelle Anderson, RN. Come learn and share with others who are working to improve wellness in their lives. Meets in the Friendship Room, 11:00 a.m. till noon, June 29 through July 20.

Questions? Contact any of the Spiritual Care Core Ministry Team: Pr. Tim Lemme (605-336-2942, ext. 19, or tlemme@oslchurch.com), Deb Harlan (605-336-2942, ext. 48, or dharlan@oslchurch.com, Michelle Anderson (605-336-2942, ext. 28, or mianderson@oslchurch.com), or Janiece Peterson (605-351-8155 or janiecelpeterson@live.com).
OSL Night at the Canaries
is scheduled for July 29 at 7:05 p.m. Tickets are $12 each (upper executive seating), and are available at the Welcome Center on Sunday or in the Church Office during the week.
Keep an eye on
the OSL calendar
, at
oslchurch.com/calendar
, as events and activities are added! The website calendar is continuously updated, so visit it frequently.
OSL's Memory Care Support Group for Caregivers meets on the first Saturday of the month, at 10:00 a.m., in the Conference Room. Contact Michelle Anderson, RN, Faith Community Nurse, 605-336-2942, ext. 28, or mianderson@oslchurch.com with questions.
If you're worshiping from home, you can fully participate in the OSL community's worship life. Here's how:
• View (or print) weekly worship materials at oslchurch.com.
• Watch worship services on TV: Celebrate: 9:00 a.m., FOX-TV (channel 46.2); Festive: 1:00 p.m., KSCB (cable channel 30; channel 53).
• Catch live-stream worship services at facebook.com/oslchurchsf: Celebrate, 8:45 a.m.; Festive, 10:15 a.m.
• Watch recorded services at oslchurch.com, uploaded on Monday.


• Praise God, from whom all blessings flow!
OSL's Peace by Piece Quilters are making
personal hygiene bags for Native American girls
on South Dakota reservations. Donations of travel size shampoo and conditioner, bar soap, body wash, toothpaste, toothbrushes, deodorant, and small wash rags are welcome. Monetary donations are also welcome. A donation box will be located at the Welcome Center; please bring your donations by July 15. Thank you!
Help OSL's
Bereavement Ministry
by volunteering to deliver a Dinner to Your Door meal and a Bereavement packet to those who have recently lost a loved one. If you are able to help with this important ministry, contact Deb, 605-336-2942, ext. 48, or dharlan@oslchurch.com.
Caring Friends
are volunteers who reach out monthly to OSL members residing in care facilities in the Sioux Falls area. This ministry program was created as an opportunity to minister to those who can no longer participate in worship and fellowship opportunities at OSL, to make them feel connected, and a vital part of their church family. Through phone calls, mail, visits, and prayer, Caring Friends reach out with the Love of Christ to those who often find themselves alone or disconnected. This outreach is an essential part of Our Savior's mission to connect faith to everyday life. If you would like to participate in this ministry, contact Pr. Tim Lemme (605-336-2942, ext. 19, or tlemme@oslchurch.com) or Deb Harlan (605-336-2942, ext. 48, or dharlan@oslchurch.com).
OSL supports the Food to You Mobile Food Pantry by donating various food items to help local families in need, and helping with food distributions. The item for July is macaroni and cheese; for August, any kind of pasta. Always appreciated are toothpaste, shampoo, and deodorant for Hygiene Packs. Place your donations in the marked bins near the south entrance, by the Library.
Stephen Ministers
are members of Our Savior's who have been trained to provide confidential, one-to-one Christian care to people who are experiencing a difficult time. They listen, encourage, pray, and provide weekly support for as long as the need persists. If someone you know is hurting, talk with Pr. Tim Lemme, 605-336-2942, ext. 48, or tlemme@oslchurch.com, to see how a Stephen Minister can help bring God's love and care to those in need.