OSL's Congregational Meeting will be this Sunday, November 19, at 12:15 in The Gathering Place. Among items for discussion will be Our Savior's Mission Plan (budget) for the coming year. A potluck lunch will be served.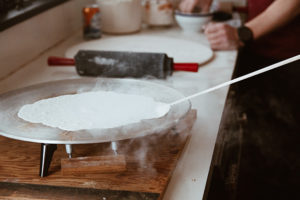 OSL's Lefse Sale will be held this Sunday, November 19, at 8:30 a.m., in The Gathering Place. The congregation's lefse-makers have been hard at work preparing for this event, and if the past is any indication they'll sell out quickly. Don't miss out!
Carmen Spurling and Becca Pound from Active Generations will be the speakers at this month's Spiritual Care and Wellness Event, this Sunday, November 19, at 10:00 a.m., in the Friendship Room. They will speak about CAREgivers, statewide program housed at Active Generations in Sioux Falls that offers assistance, resources, education and support to caregivers, and other things Active Generations has to offer the community.
Our Savior's "extended" Advent is underway! The series Out of Time invites reflection on how people experience time and on how God uses our experience to meet us, challenge us, bless us, shape us, and call us into holy endings and new beginnings. Find Out of Time – Advent Devotions here.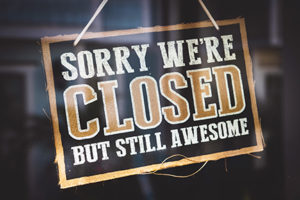 The Church Office will be closed on Friday, November 24, for the Thanksgiving holiday.
If you haven't yet taken in the traveling exhibition Icons in Transformation, be sure to do so! This impressive collection of artworks—more than 200 pieces!—by the acclaimed abstract expressionist artist Ludmila Pawlowska adorns spaces throughout OSL's main floor, including the worship spaces. Exhibit hours are Sundays 12:00-2:00 p.m.; Mondays 11:00 a.m.–1:00 p.m.; Tuesdays by appointment (contact the Church Office, 605-336-2942); Thursdays 6:00–8:00 p.m. (except Thanksgiving); Saturdays 2:30–4:30 p.m.; and First Fridays 4:00–6:00 p.m., but you are welcome to browse on your own when the building is open. And be sure to tell your friends and neighbors about this once-in-a-lifetime opportunity! The exhibit is free and open to the public. OSL has been attracting media attention for Icons in Transformation! Check the links at oslchurch.com/icons!
Friendship Club will hit the road in December, to enjoy the old time country sights and sounds of Christmas at the Old Country Store in Nora, S.D. A holiday favorite of many, the store hosts a variety of Christmas traditions—singing holiday songs around a beautifully restored vintage pipe organ, sharing stories from Christmases long ago, enjoying cider, coffee, and treats around the wood-burning stove, surrounded by holiday and antique decorations and good friends. The motorcoach will leave for Nora on December 5 at 1:00 p.m. Be at OSL by 12:30 for check-in. There will not be a lunch, but Christmas treats, cider, and coffee will be enjoyed at the Nora store. The coach will return to OSL around 4:30 or 5:00. Transportation cost is $20 per person. Reserve your spot at the Welcome Center, or call or stop by the Church Office, 605-336-2942.
If you are in the early stages of a new grief journey, come receive and give support at OSL's Recent Loss Series, an informal time of sharing and support. The fall series will conclude on Wednesday, November 29, from 5:30 to 6:30 p.m., in the Chapel. Simply join the group as you are able. Contact Pr. Tim Lemme, Pastor of Spiritual Care, with questions: 605-336-2942, ext. 19, or tlemme@oslchurch.com.
Saturday morning Bible study with Pr. Tim meets on the second Saturday of each month from 8:30 to 9:30, in the Conference Room. Treats and coffee will be provided. Come grow in your faith and enjoy some lively discussion around scripture.
Digital bulletins are available
for you to use with your mobile device, whether you worship from home or at OSL. Here are bulletins for

• Saturday evening Festive worship

• Sunday morning Festive worship
• Sunday morning Celebrate worship

View (or print) weekly worship materials at
oslchurch.com
OSL's Advent Fair
will be held on Wednesday, November 29, in The Gathering Place. A soup and pie supper will be served starting at 5:00 p.m, with crafts and music at 5:30 and worship in the Celebrate Center at 6:40. Wear your festive Christmas sweater and bring your favorite holiday treat!
The holiday classic White Christmas, starring Bing Crosby, Danny Kaye, Rosemary Clooney, and Vera-Ellen will be screened in OSL's Holy Word Theatre on Saturday, December 9, at 2:45 p.m. All ages will enjoy the classic songs by Irving Berlin, especially the famous title song, as well as the heartwarming story. Popcorn and hot chocolate will be provided!
Curious about what Sunday School students are learning? Stop into the OSL Library and see the rotating display of books on the topics and Bible story they're studying. Then check out a book for yourself—the Library has them for all ages!
Blood pressures checks
are again offered at OSL, on the weekend of the third Sunday of the month. Checks will be available in the Spiritual Care Suite, before and after services on Saturday evening, and from 9:00 to 11:00 on Sunday morning. Volunteers are needed to assist with blood pressure check. Please contact Ben Weins, Spiritual Care Coordinator (bweins@oslchurch.com or 605-336-2942, ext. 28), or Julie Oien (605-212-3868).
Every week, Our Savior's Communications produces a short Information Video of upcoming events, activities, and opportunities. It's shown at the Welcome Center and on monitors in the Sanctuary and Celebrate Center before worship services. And it's posted to the OSL website as well, so if you haven't been by for a while, or you'd just like a closer look, find the videos here!
OSL's Knitting Group
has changed their meeting time and place: All are welcome to join them now on the second and fourth Tuesdays of the month, in Room 102, from 9:30 to 11:00 a.m. The knitters craft prayer and baptismal shawls for use in the ministries of Our Savior's.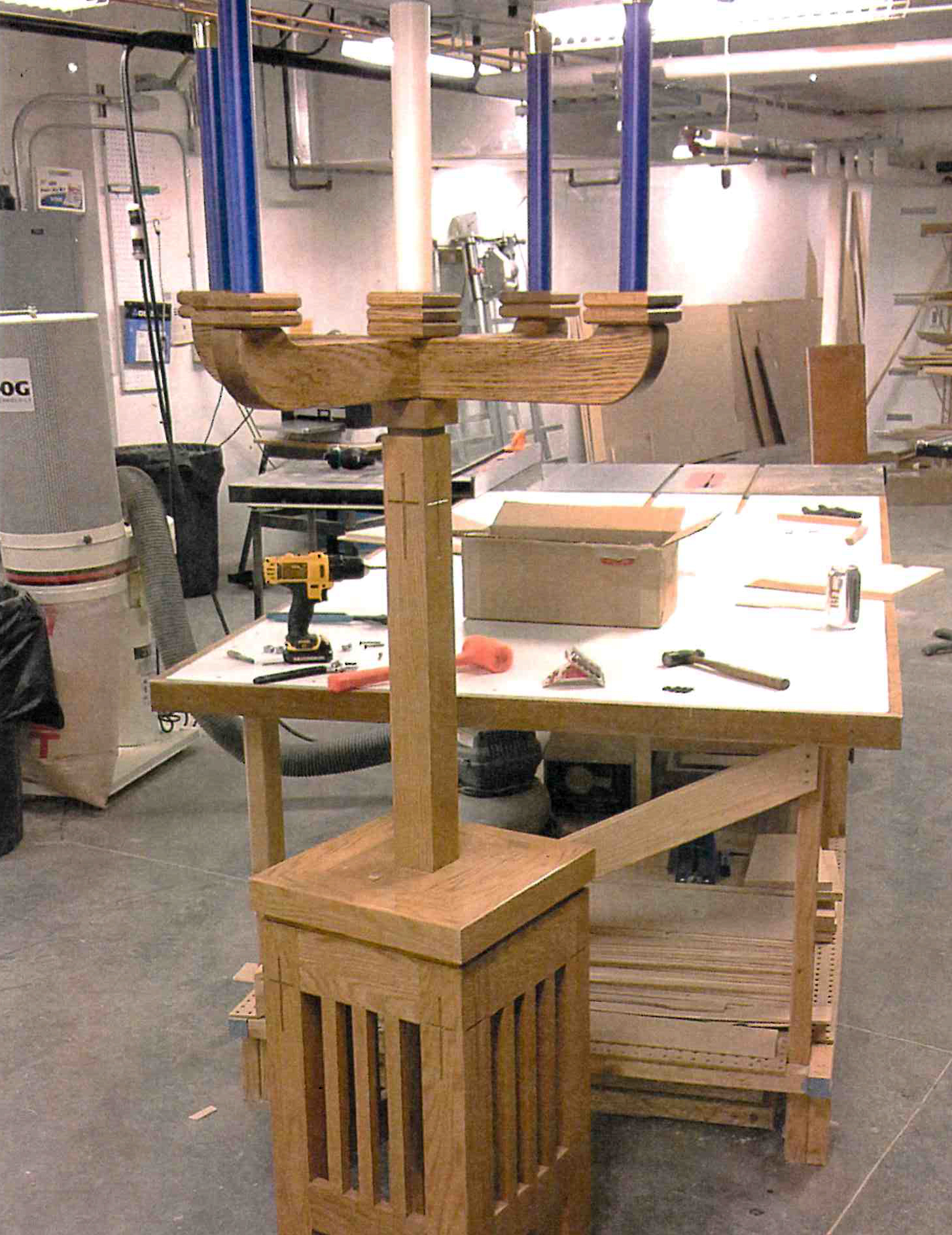 The
Woodshop Ministry
team meets each week on Wednesdays, from 6:00 to 8:00 p.m., and on Saturdays from 8:00 a.m. to noon. All are welcome, whether you are a seasoned woodworker or a beginning craftsperson, to join the team each week to work on projects for the church, the community, and ourselves. And the group never forgets to take a break for coffee and treats each morning, too! For more information contact Pr. Tim Lemme, 605-336-2942, ext. 48, or tlemme@oslchurch.com.
Have you experienced a loss? Are you going through a time of grief? Could you use a little extra support? Join Pr. Tim Lemme and members of OSL's Good Grief Group each Thursday, from 10:00 to 11:00 a.m., in the Friendship Room, for conversation, reflective study, and compassionate peer support. What makes this group so special is that all have experienced a loss and have learned that sometimes the best support comes from the love of those who have been there. To learn more, contact Pr. Tim Lemme (605-336-2942, ext. 19, or tlemme@oslchurch.com) or Ben Weins, Spiritual Care Coordinator (605-336-2942, ext. 28, or bweins@oslchurch.com) .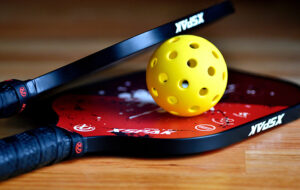 The OSL Gym is open for pickleball on Thursdays, from 11:00 a.m. to 1:00 p.m., and Fridays, from 10:50 a.m. to 1:10 p.m. Participants are asked to contribute $2 per visit for heat, lights, and upkeep of the floor.
Our friends at East Side Lutheran Church, working with Sanford Health's Falls Prevention Program, will be hosting
Bingocize®
on Wednesdays and Fridays, November 15 through January 26, from 10:30 to 11:30 a.m. Bingocize is a 10-week health promotion program for adults age 65 and up, combining the game of bingo with fall-prevention exercise. Come play bingo and meet new people while learning about techniques to reduce falls. Bingocize meets twice a week for 10 weeks—come as often as you are able. Registration is required: call East Side Lutheran's office, 605-336-3597. East Side Lutheran is located at 300 E. 10th St.
Keep an eye on the OSL calendar, at oslchurch.com/calendar, as events and activities are added! The website calendar is continuously updated, so visit it frequently.
If you're worshiping from home, you can fully participate in the OSL community's worship life. Here's how:
• View (or print) weekly worship materials at oslchurch.com.
• Watch worship services on TV: Celebrate: 9:00 a.m., FOX-TV (channel 46.2); Festive: 1:00 p.m., KSCB (cable channel 30; channel 53).
• Catch live-stream worship services at facebook.com/oslchurchsf: Celebrate, 8:45 a.m.; Festive, 10:15 a.m.
• Watch recorded services at oslchurch.com, uploaded on Monday.
• Praise God, from whom all blessings flow!
OSL supports the Food to You Mobile Food Pantry by donating various food items to help local families in need, and helping with food distributions. The item for November is peanut butter; for December it will be tuna and tuna helper. Always appreciated are toothpaste, shampoo, and deodorant for Hygiene Packs. Place your donations in the marked bins near the south entrance, by the Library.
One of the greatest gifts we can give to anyone is the gift of our time. A listening ear, a phone call, a quick note can be a source of comfort and a bright spot in someone's day. OSL's Caring Friends are volunteers who reach out monthly to OSL members residing in care facilities in the Sioux Falls area. This ministry program was created as an opportunity to minister to those who can no longer participate in worship and fellowship opportunities at OSL, to make them feel connected, and a vital part of their church family. Through phone calls, mail, visits, and prayer, Caring Friends reach out with the Love of Christ to those who often find themselves alone or disconnected. This outreach is an essential part of Our Savior's mission to connect faith to everyday life. If you would like to participate in this ministry, contact Pr. Tim Lemme (605-336-2942, ext. 19, or tlemme@oslchurch.com) or Ben Weins, Spiritual Care Coordinator (605-336-2942, ext. 28, or bweins@oslchurch.com).
Do you have a friend, neighbor, or relative who has been struggling with the loss of a loved one, loneliness, illness, divorce, or any of countless other life challenges? OSL's
Stephen Ministers
can provide them with the focused care, encouragement, and support they need to make it through the crisis. If you know of someone who is hurting, contact Pr. Tim Lemme (605-336-2942, ext. 19, or tlemme@oslchurch.com) or Ben Weins, Spiritual Care Coordinator (605-336-2942, ext. 28, or bweins@oslchurch.com) to see how a Stephen Minister can help.
What better way to show God's love for everyone than to share a gift of caring and warmth? This is what happens each second and fourth Tuesday of the month in the OSL Piece by Peace Quilting area, from 9:00 a.m. to noon. Quilts of various sizes are handmade and sent to local organizations that care for the homeless and underprivileged native communities in South Dakota, and around the world to places in need. If you would like to be a part of this ministry, stop by and we will find a way for you to help! Sewing and quilting skills of all levels are welcome. Come join in the laughter and fellowship in this mission work of compassion and caring for others.
Have you tried OSL's text giving option? It's a quick, convenient way to help support OSL's mission! Just text sharing to 73256 and follow the short instructions to make a gift to Our Savior's. Thank you for your continued support!
Be notified when Coming Up at Our Savior's weekly update is online!
Just click the button below.