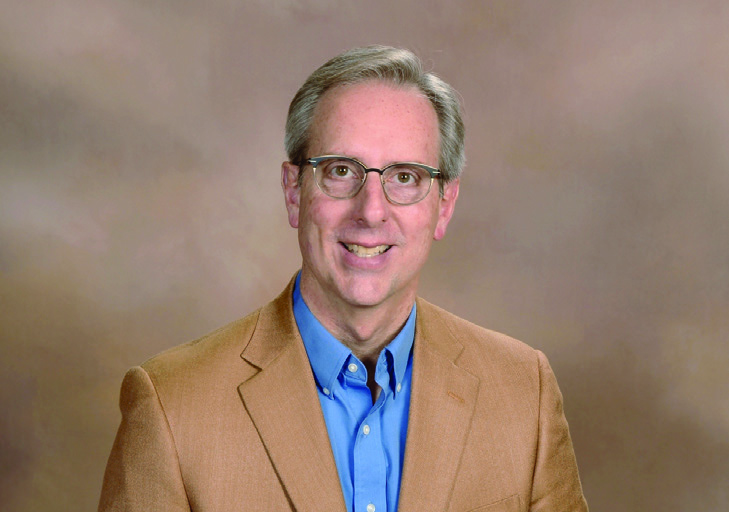 From the Senior Pastor
Especially Now
Pr. Randy Gehring
It's interesting how a crisis can sharpen our vision and strengthen our resolve.
Here at Our Savior's, never has our ministry of proclaiming Christ and nurturing faith that connects with everyday life been more needed. These days are filled with fear and great uncertainty; even so, the mission we share leads us into these uncharted and turbulent waters with a sense of purpose and hope.
Earlier this year, the Governing Board held its annual planning retreat and together discerned the Holy Spirit leading us as a congregation to live into the following annual vision for ministry:
Out of abundance we will joyfully celebrate
God's grace and boldly embrace and serve all.
Of course, in February this vision looked and felt different than it does today, but I believe it is exactly the vision we need to lead us through the COVID-19 crisis and beyond. It calls us to be people who are shaped by the abundance and extravagance of God's grace even as we experience times of shortfall and scarcity. It reminds us to live out of a sense of joy and celebration even as we struggle with the burdens of social isolation and distancing. And it compels us to be a community of inclusion and servanthood especially now when our instincts may be more self-serving. At a time when our newsfeeds are unrelenting with dire reports of disease and death and economic upheaval, this vision for ministry is God's gift of clarity and purpose for us as a community of faith.
So we have work to do, and now—especially now—is the time for us to be reflecting on how each of us is called to support financially this critical work of ministry.
By now, you have probably received materials in the mail that lay out for you in greater detail our plans for making this vision for ministry a reality in the year to come. We sense God leading us to:
• Develop a supportive partnership with Susan B. Anthony Elementary School.
• Provide teaching about our diverse neighbors and opportunities for us to connect with them in authentic community.
• Expand our high-impact spiritual care ministries.
• Explore and develop worship experiences designed for youth and/or young adults.
• Invest in paid staff through modest wage and benefit increases.
When we focus our resources and energy in these ways, we will be engaging in life-changing ministry at a time when our neighbors both near and far are hungry for hope and longing for the kind of love that our risen Lord displayed on the cross.
I invite you, therefore, to consider prayerfully and thoughtfully in the days ahead how you will be a 2020 Mission Investor here at Our Savior's so that the work to which God has called each of us may continue to grow and thrive and hope may abound even now—especially now.
Grateful for your partnership,
Pr. Randy Gehring