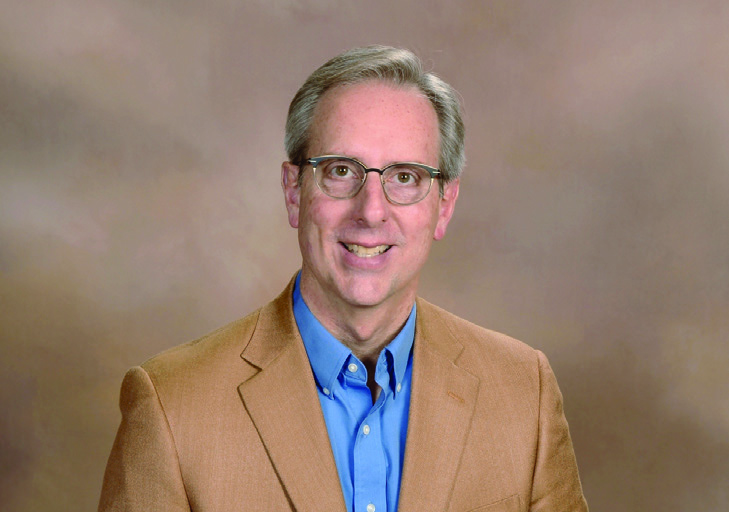 From the Pastor
Unfading Peace
Pr. Randy Gehring
In a world under siege by the now ubiquitous COVID-19 virus (Coronavirus) and a divided country deep into another election cycle, what gives you peace?
Maybe you turn to scripture for peace, or to a trusted friend, or to a confessor. Maybe peace comes for you when a coworker steps up and says, "I've got this." Maybe you are most at rest when you are hiking through the woods listening to the chorus of sounds that this season of spring presents. Maybe you find peace when you run counter-cultural and set healthy personal boundaries by fasting from social media or limiting when you will read and respond to email or by silencing the notifications on your various newsfeeds.
Maybe you have no idea what peace is.
It is probably no surprise to anyone that peace can be elusive, if not altogether out of reach. The twists and turns of daily life often create turmoil, trouble, stress, and a busyness that feels all consuming.
Nevertheless, our faith, rooted in the miracle of Easter—the empty tomb!—offers peace to all who believe. It is certainly true that Jesus spoke of peace during his ministry, especially when he was instructing his disciples on how to bless those communities to whom they ministered, but Jesus didn't actually say "Peace be with you" until after his resurrection. He didn't actually confer his peace on anyone until after he had been raised from the dead.
In other words, peace comes to us as a resurrection experience. It is part of the new life Jesus ushers in as the one whom the grave could not hold.
Because this is true, throughout the Easter season at Our Savior's, we will be uniting under the theme Unfading Peace. True, the realities of COVID-19 quarantines and social-distancing recommendations prevent us from assembling in person, but the OSL community can and will come together via television broadcast and Facebook live-streaming. So join your OSL family for not only the familiar journey through the dramatic events of Holy Week (April 5 through 11) but also for Easter Sunday (April 12), and the weekends that follow that make up this season that proclaims a peace the world cannot give. In worship, united with your fellow siblings in Christ, you may just find a lasting peace that will feed your soul and empower you for daily living.
In Christ's love,
Pr. Randy Gehring