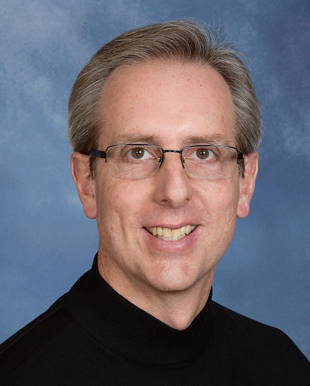 From the Senior Pastor
He's Coming Home!
Pr. Randy Gehring
"…his father saw him and was filled with compassion;
he ran and put his arms around him and kissed him."
Luke 15:20b
These words are part of one of the best known stories in all of scripture, the story Jesus told about a man who had two sons. For us, the story has become a beloved example of the gracious nature of our loving God. Though the youngest son in the story turned his back on his father and the home of his growing-up years, the father eagerly awaited his son's return and welcomed him with open arms when he finally came to his senses.
It's not a perfect match, but for me, this summer, there is a similar thread of anticipation running through my life. Since last September our son, Tom, has been serving his seminary internship at Luther House Chapel in Kuala Lumpur, Malaysia. His experience has been extraordinary in many ways: the congregation welcomed him as one of their own, exemplifying hospitality in so many ways; he was given ample opportunity to preach and lead worship when his supervising pastor was on a three-month sabbatical that lasted well into Lent; his theological perspective has been broadened by the witness of those whose history and traditions follow a much different trajectory than his own; and the challenges associated with living as a single white American male in a Muslim-majority southeast Asian culture have helped him mature in ways that likely would not have happened had he been assigned an internship in the ELCA somewhere in the Midwest. I could not be more proud of the young man he has become, of how he embraced this opportunity with his whole being, and how he navigated all of it with a sense of adventure, thoughtfulness, and grace.
With the arrival of August, though, comes the time I've been looking forward to all year long—Tom returns home on August 16. He'll be flying into Sioux Falls and I fully anticipate that reunion to be one of great joy, complete with plenty of tears and long embraces and that awkward giddiness that leaves you with both a smile you simply cannot wipe off your face and nothing to say because there are just so many things you want to talk about.
I can only imagine what the father in Jesus' story had running through his mind as he embraced his long lost son, but in his response of welcome and love I see and feel how none of that mattered. The only thing that mattered in that reunion was the touch of the one you loved, the familiar smell of the one you swaddled as a baby, and the sweet sound of his voice saying, "I love you, Dad."
Tom Gehring in the pulpit at
Luther House Chapel in Kuala Lumpur, Malaysia.
I believe this is the level of intimacy Jesus was trying to convey in his story as he described how God feels about each one of us. He knows us better than we know ourselves. He lovingly affords us the freedom to live as we so choose. And he longs for and looks forward to those moments when we come to our senses and realize that running back (or waking up, as in the case of the older son in Jesus' story) to God's abundant and unconditional love is the only way we will ever experience the fullness of life God intends for each of us.
Summer can be a time when we are reunited with those we love. In all of those reunions, even the messy ones, may we be reminded of our God who is eagerly awaiting to welcome us with open arms regardless of where we've been or what we've done. And may that assurance restore in us the confidence we need to live as God's beloved children each and every day.
In Christ's love,
Pr. Randy Gehring
Stella Curry
"For here we have no lasting city, but we are looking for the city that is to come." Hebrews 13:14
Our Savior's long-time office manager, Stella Curry, died on July 16. At her request, a family-only memorial service will be held in Texas.
To say that Stella will be missed by the OSL community is a great understatement: she already has been missed, and deeply. But we give thanks to God for Stella's dedicated and faithful service to the mission and ministry of Our Savior's and entrust her into God's eternal keeping. May she rest in peace and rise in glory.
Telecasts
June 23, 2019
Telecasts are sponsored by Bryan Peters and Safe-N-Secure Security Equipment in memory of Marilyn Peters.
Memorials and Honoraria June-July 2019
In Memory of Bob Binger
John and Kristi Clark
In Memory of Alice Monson Fellows
Nancy Monson
In Memory of Ione Svendsenbr>Beverly Hallstrom
Wayne and Norma Steinocker
Your Offering Makes a Difference
Your generosity is making a real difference in people's lives through the mission and ministry of OSL. Thank you for your faithfulness in giving and your passionate commitment to God's work through this congregation. Your continued generosity helps us reach our congregational goal of fully funding our ministry of connecting faith to everyday life.
Ministry Support through June 30, 2019

| | |
| --- | --- |
| | Annual Giving |
| Projected Contributions | $1,969,580 |
| Received YTD | $961,348 |
| Remaining | $1,008,232 |
| Projected YTD | $1,065,393 |
| Ahead/(Behind) | ($104,045) |