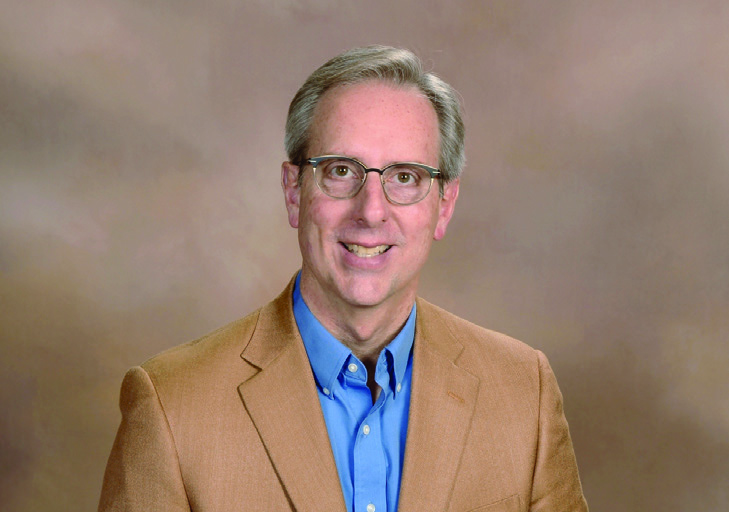 From the Senior Pastor
The Question
on Everyone's Mind
Pr. Randy Gehring
The longing we feel to be together is strong these days. Not a week passes without someone asking us, "When is the church going to reopen?" How we answer that question is a matter of how we define the word "church."
It is true that we have limited the hours the building is unlocked during this time when we have been encouraged to remain physically separated or "socially distanced." In this sense, I suppose it is technically accurate to say the church is closed more than it is open.
But if we remember that the church is not so much a building as it is the people whom God has called into mission for the sake of the world, then it is also accurate to say that, even during a pandemic, the church has never "closed." The ministry to which we are called as God's people has never ceased. It has merely adapted to the times in which we are living.
Maybe the most obvious example of this adaptation is the way we are gathering for worship these days. Rather than getting up, putting on our Sunday best, and making our way to 909 West 33rd Street for worship and fellowship with hundreds of other OSL members and friends, we've been gathering in our homes around screens of all sizes to worship at a distance so that we don't put ourselves or our fellow worshipers at risk of becoming infected with COVID-19.
Those of us who have been in the building on a Sunday morning have become accustomed to empty, quiet spaces that are normally teeming with activity and alive with the savory smell of bacon. Pastors lead worship and preach to a mostly empty room. Musicians play and sing without immediate feedback from the assembly, and the TV ministry team struggles week after week to capture the action of worship without drawing too much attention to the vacancy of the room.
Even so, the worship ministry of Our Savior's has continued, and based on the feedback we hear from both members as well as guests who are tuning in from across the region, what we are offering each week is speaking to people's hearts with hope and encouragement at a time when it is easy to fall into despair.
Pr. Tim's article in this edition of The Intercom draws attention to other faithful adaptations carried out by our Spiritual Care ministry team during these extraordinary days. The stories he tells suggest that there are other stories out there—your stories—that witness to the faithful ways all of you are living out your call to share the love of the risen Christ with your neighbor.
Remember, you are the church deployed in this world for that purpose. We look forward to that day when we will be able to gather in person here at OSL and enjoy the gifts of being community together. In the meantime, however, let's not forget that the church isn't closed; the mission God has given us to proclaim Christ and nurture faith that connects to everyday life continues to lead us ever forward even in these days when we cannot be together.
Be well and press on,
Pr. Randy Gehring