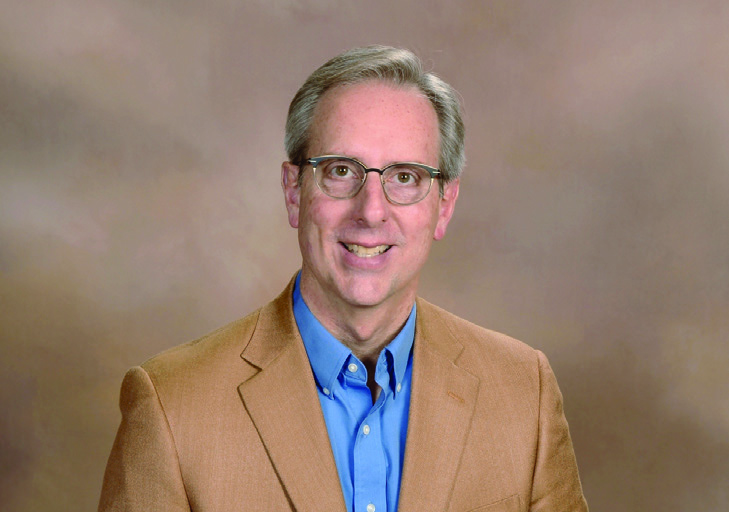 From the Senior Pastor
The Value and
Gift of Community
Pr. Randy Gehring
"The key to creating or transforming community, then, is to see the power in the small but important elements of being with others. The shift we seek needs to be embodied in each invitation we make, each relationship we encounter, and each meeting we attend. For at the most operational and practical level, after all the thinking about policy, strategy, mission, and milestones, the structure of belonging gets down to this: How are we going to be when we gather together?"
—Community: The Structure of Belonging 
by Peter Block, p. 10.
"Community: Deepening our experience of God's love through the power of authentic and accountable relationships."
—Back to the Future: OSL Strategic Plan for 2016 and Beyond
I'm writing this shortly after I preached a sermon on prayer in which I shared with the worshiping assembly a note that had been passed along to me on the back of the debt-retirement survey we had distributed in July to gauge the congregation's comfort level with our current level of indebtedness and our continued fundraising to meet our goal of paying off our mortgage by the time we turn 75, in 2021. I shared the note with the intention of lifting up the reality that there are some in our midst who feel disconnected from the OSL community, and to give the gathered assembly a meaningful response to this reality—praying for those who feel disenchanted with OSL and for all of us as we live out our calling to be the Body of Christ.
It's very easy when things seem to be going well to look past those in our midst who may feel like their experience at church doesn't meet their expectations. There is something alluring about riding the wave of excitement and satisfaction that comes with success, especially when it follows a period of strategic planning and goal-setting and the hard work that results in trying to accomplish those goals. We all like to be part of a winning team. We all enjoy celebrating a victory. But if we do so without being mindful of those who feel like they missed the bus, who feel like their church has let them down, we've ignored a critical piece of what it means to be "community."
At the heart of community in the church is our theology of the Table. At Holy Communion, Christ himself welcomes everyone to receive the gifts he offers: his own body and blood, and with them the forgiveness of our sin. There is no prerequisite to coming to the table; Jesus simply says, "Come, and I will give you what you need to believe and live." At the table, regardless of who we are or what we do, each of us is regarded the same—as a sinner in need of forgiveness and as one whom God loves and adores. As a result of the grace we receive at the table, we are released of everything that would cause us to maintain divisions between us and others, and are empowered to be agents of God's grace in the world.
As we aspire to live out our core value of Community at OSL, I implore you all to orient your actions around this central theology, especially as you respond to critiques like the one given to me anonymously toward the end of July. While it's true that our mission must absolutely guide all that we do as a church, and it's also true that we will never be all things for all people, it is also just as true that each of us is called to tend to the needs of our neighbors, even those with whom we may disagree. In the spirit of community, lend a listening ear when someone needs to share their pain; let compassion, not anger, shape your response; see each other as the apples of God's eye; serve each other and the world God made with graciousness and joy; and witness to the wide welcome God extends to all through Jesus. Together let us strive to deepen our experience of God's love through the power of authentic and accountable relationships with one another.
As we step into a new program year at OSL, "How are we going to be when we gather together?" Will you join me in renewing our commitment to endeavor in every way to be the kind of community God has made us to be, where all are welcome and all encounter the amazing grace of God in life together?
In Christ's love,
Pr. Randy Gehring
Memorials and Honoraria July 2019
In Memory of Stella Curry
Thomas and Olive Bakke
CBG Surveying Texas, LLC
Kenneth Iseminger
Marcia Muller
Gary and Darlene Murra
Jim and Catherine Nelson
Carol Nielsen
Barb Peterson
Janiece Peterson
Steve and Jane Sahly
Greg and Janet Schmieding
Lyle and Holly Rossing
Don and Coryill Weeg
Glenn and Cindy Wika
Vernon and Carole Waldow
Bill and Lavada Woods
In Memory of Mandeline Gaede

Lowell and Norma Hyland
Margaret Novak
Don and Coryill Weeg
In Memory of Margie Huemoeller
Donald and Coryill Weeg
In Memory of Nancy and Truman Phelan
Deb Phelan and Family
In Memory of Bob Roble
Barbara Roble
Ann Sahly
Your Offering Makes a Difference
Your generosity is making a real difference in people's lives through the mission and ministry of OSL. Thank you for your faithfulness in giving and your passionate commitment to God's work through this congregation. Your continued generosity helps us reach our congregational goal of fully funding our ministry of connecting faith to everyday life.
Ministry Support through July 31, 2019

| | |
| --- | --- |
| | Annual Giving |
| Projected Contributions | $1,969,580 |
| Received YTD | $1,074,104 |
| Remaining | $895,476 |
| Projected YTD | $1,177,053 |
| Ahead/(Behind) | ($102,949) |