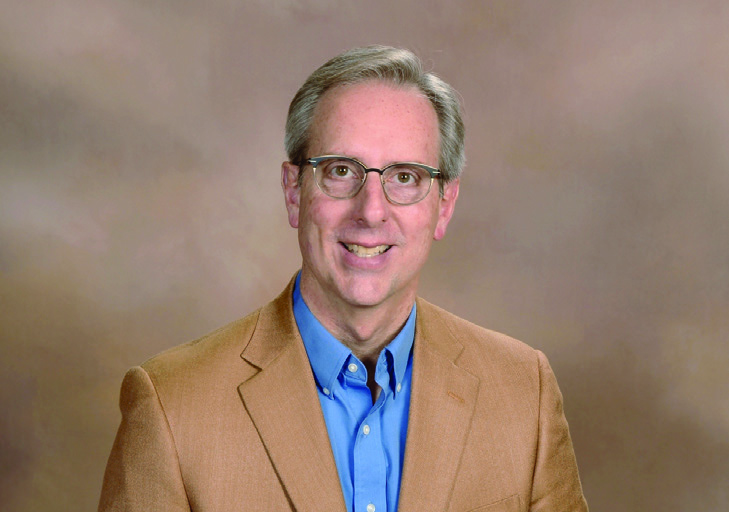 From the Senior Pastor
Easter Grace
Pr. Randy Gehring
Dear OSL family,
Alleluia! Christ is risen!
Christ is risen indeed! Alleluia!
With these words and one voice, the church around the world declares the great glad tidings of Easter. The One whom the world crucified has been raised. Death has been defeated once and for all. In him, sins are forgiven and grace abounds. God has kept God's promise, again.
Throughout Lent we have remembered God's promises to God's people, to us, and we have also brought to mind the ways that we are not faithful to the promises we make to God, to one another, and to ourselves. It's been a long and arduous journey of reflection, prayer, and sitting with the truth about ourselves for longer than what may feel comfortable.
But Easter is a time for us to revel in and celebrate God's grace, which God offers freely regardless of how many times we break promises. Not only is this God's nature—to be giving and gracious—but it is the very thing that heals the brokenness that binds us and makes it possible for us to live and serve as people who share this grace with the world.
In this issue of The Intercom, you will read about some of the ways that our Spiritual Care Ministry Team has been a conveyor of grace and comfort during this time of pandemic. Not many of us anticipated that we would be living as we have for over a year, but as Pr. Tim points out in the feature article inside, the limitations imposed upon us by the coronavirus provided opportunities for us to reimagine how we as a church might continue to share God's grace with folks who were isolated, lonely, hospitalized, grieving, and anxious.
As you encounter these real-life accounts of how the ministry we share is making an impact in our community, I invite you to reflect on how God is calling you to share the grace of Easter within your circles of influence. For you, maybe it means reaching out to a neighbor you know lives alone; maybe it means paying the tab for the vehicle behind you in the drive-thru; maybe it means wearing a mask as a visible sign of your love for your neighbor; maybe it means making a meal or two for the family who is grieving the loss of a loved one; maybe it means giving a thank offering in gratitude for God's amazing grace; maybe…
The possibilities are endless but the point is this: grace is too good to keep to ourselves, so have fun sharing it as broadly as you can and as you do, know that God is using you to love and bless this broken world.
Grateful for grace and for you,
Pr. Randy Gehring
Holy Week at Our Savior's
Maundy Thursday – 6:30 p.m., Celebrate Center. In-car worship via AM radio, south parking lot. Holy Communion in both locations.
Good Friday – 6:30 p.m., Sanctuary. Live-streamed on Facebook at 6:30, televised on FOX at 10:00.
Holy Saturday – "Stations in the Street" by Scott Erickson, a self-guided devotional meditation, will be in The Gathering Place all day on April 3, and online on Facebook and the OSL website.
Easter Sunday – 7:00 a.m., Sanctuary; 8:45, Celebrate Center; 10:15, Sanctuary. The 8:45 and 10:15 services will be streamed live on Facebook and broadcast on FOX (9:00) and KSCB (1:00) respectively. Should attendance exceeds COVID–19 room capacity of 175, The Gathering Place will be used as overflow.