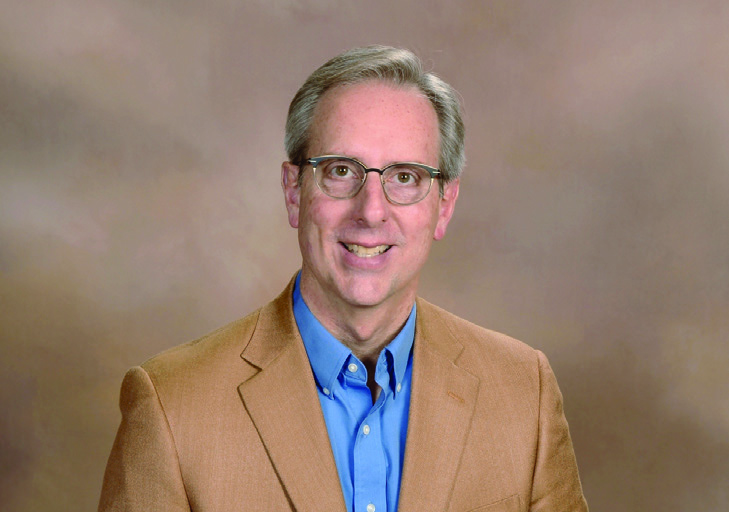 From the Senior Pastor
Celebrating New Possibilities
Pr. Randy Gehring
Dear OSL family and friends,
Easter is a celebration of God creating a brand-new possibility—life out of death. Though we are bound by the brokenness of sin, God, in a miracle of biblical proportions and out of deep love for all of creation, provides the freedom of forgiveness through the death and resurrection of Jesus. The Church throughout the world joins hearts and voices in praising God with their Alleluias. Praise God for the gift of new life!
Holy Week
Come and experience the story of God's love for all creation as we gather for worship during Holy Week.
Maundy Thursday, April 14 – Noon and 6:30 p.m., The Gathering Place/Sanctuary: Interactive worship at tables, including a light meal and Holy Communion, Passing the Peace, and the Noisy Offering; worship concludes in the Sanctuary with the Stripping of the Altar.
Good Friday, April 15 – 6:30 p.m., Sanctuary: A dramatic immersion into the Passion of Our Lord as we encounter it in John's Gospel. Televised on KTTW at 10:00 P.M. or watch online on OSL's Facebook page, at 6:30.
Stations of the Cross, all week, various locations: Take your time reflecting on the places and people along the way to Jesus' death and burial—an interactive devotional experience.
Easter Sunday, April 17, 7:00 a.m., Sunrise Worship, Sanctuary; 8:45 and 11:00 a.m. Celebrate Worship, Celebrate Center and Festive Worship, Sanctuary
In Other News
Youth Director John Schomberg is entering candidacy for ordained ministry in the United Methodist Church and will be leaving Our Savior's to begin his theological education. He will be placed at Beresford Zion United Methodist Church and serve the folks there as he is completing his academic requirements. A reception in his honor with a card shower will be held on Sunday, May 22, between worship services, in The Gathering Place. We hope you will join us in celebrating John's faithful ministry at Our Savior's and wishing him well as he begins this new chapter in his life.
On March 31, the Governing Board voted to reactivate the Call Committee that will oversee the process of calling our next Pastor of Youth and Family. They will begin meeting as soon as possible to continue the work they started nearly a year ago, which was suspended while the board discerned our financial capacity to support a fourth pastor. Once a pastor is called, they will provide leadership and direction in the areas of confirmation and high school youth ministry as well as the decision to hire a youth director.
Finally, be watching your mailboxes for information related to this year's stewardship appeal, Let Go! Trust God! Rise Up! Please prayerfully consider, when that information arrives, how you will invest in the mission and ministry of this sacred place called Our Savior's.
Easter blessings,
Pr. Randy Gehring