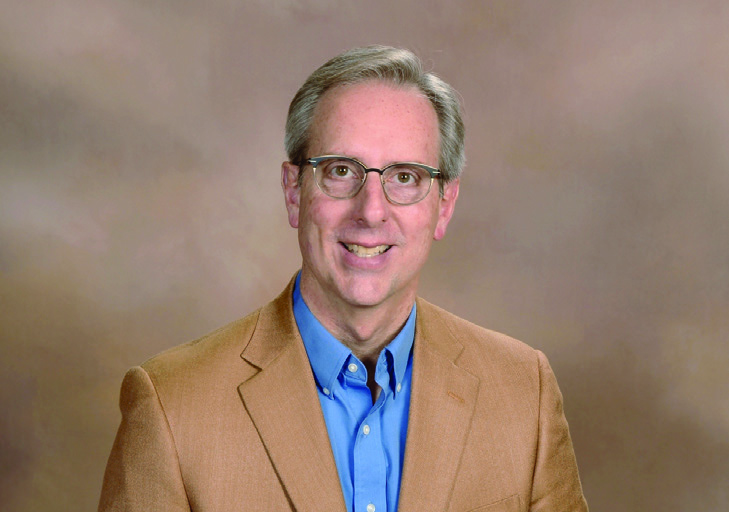 From the Senior Pastor
Fall Is in the Air

Pr. Randy Gehring
As the calendar turns to August—even if the weather still feels very summery—there is a shift that begins to occur in our lives that leads us toward the fall. Back-to- School sales are everywhere. Families are charting out strategies for getting everyone to where they need to go when new schedules start in earnest. The cicadas join in a late-summer chorus reminding us that leaves will soon be changing color, days will keep getting shorter, and harvest will soon be upon us. And the days spent at our favorite summer locales become fewer and fewer as a new rhythm begins to exert itself on our daily and weekly routines.
The same is true here at church. We so enjoy our time together during the summer. Outdoor worship and Summer Blasts are hallmarks of congregational life at Our Savior's, as is welcoming visiting family members and other folks on various holiday jaunts that bring them through Sioux Falls.
But this time of year is when planning for fall ministry is at its peak. Curriculum for Sunday School and Confirmation is being finalized and calls are being extended to caring adults to serve as faith formation mentors to our children and youth. Various groups that have taken a break during the summer are reorganizing for the fall. New groups are being envisioned as outgrowths of our strategic plan and our desire to be a "church of substance." Opportunities to serve our neighbor are being reimagined. Worship planning is even extending into seasons like Advent and Christmas and the whole church prepares to take a step forward into what promises to be another great year of programming and ministry at Our Savior's.
This edition of The Intercom is dedicated to giving you a preview of what we have planned for the new program year. Turn the page and begin to envision when and where you might plug into the life of the congregation in ways that not only will take you deeper in your faith but also bring meaning and value to your life. Be open to how the Holy Spirit may be nudging you to try something new or to reengage at church after taking some time away. Together let's step boldly into fall here at Our Savior's with the expectation that God will meet us along the way and inspire, equip, and empower us to continue proclaiming Christ and nurturing faith that connects with everyday life to the glory of God.
See you in church,
Pr. Randy Gehring