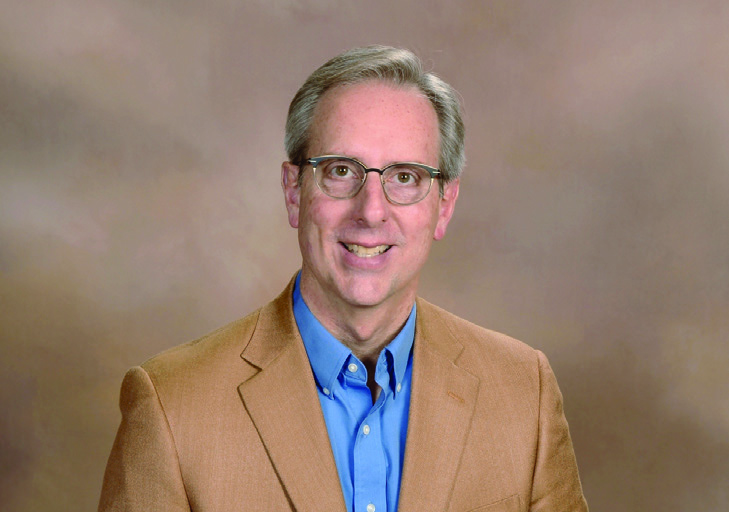 From the Senior Pastor
True Joy
Pr. Randy Gehring
My Dear Friends,
We are living through extraordinary times. The pandemic has impacted each of our lives, if not directly with illness and suffering, at least indirectly by altering our daily routines and reshaping how we view the future.
The pandemic's grip on our lives has also stirred our survival instincts, which compel us to protect ourselves and those close to us. This narrowing of perspective though, while not inherently bad, can work against us. Without choosing daily to view things more broadly, we run the risk of allowing fear to guide our decisions and shape our lifestyles.
But we are not pandemic people; we are people of faith, whose identity is formed in the waters of baptism. In baptism, God puts a claim on us and names us as God's own children. This is a gift of pure love, a gift that opens us to the possibility of living without fear, of trusting that everything we have and everything we need is given to us by a God whose grace and giving know no bounds.
These gifts, however, are not given for our sake alone; as ELCA Presiding Bishop Elizabeth Eaton is fond of saying, "We are church, we are Lutheran, we are church together, we are church for the sake of the world." At the core of our baptismal identity is the call to be a blessing to others by being God-like in our generosity.
Here at Our Savior's, we hear this seminal call in our annual vision for ministry: Out of abundance, we will celebrate God's grace, and boldly embrace and serve all. We are striving, even in the midst of a pandemic, to embody the abundance of God's grace by being people who live generously. In this is our greatest joy.
In these extraordinary times, may you and yours know this joy as we celebrate again the gift of Jesus, and may your generosity be a welcome gift to a world gripped by fear and suffering.
With abundant gratitude for you,
Pr. Randy Gehring
Christmas Eve – 30-min Services
4:00 p.m. – Festive Worship, Sanctuary (to air on KTTW at 9:00 p.m.)
5:00 p.m. – Celebrate Worship, Celebrate Center
6:00 p.m. – Festive Worship, Sanctuary
7:00 p.m. – Outdoor "Drive-In" Worship, South Parking Lot
Christmas Day


10:00 a.m. – Sanctuary

Because of the pandemic, events are more subject to change than usual. Keep an eye on oslchurch.com, Coming up at OSL, and OSL's Facebook page for updates.
ELCA Future Church Design
The Church Council of the Evangelical Lutheran Church in America (ELCA) has affirmed the proposed Future Church design that is focused on a renewed purpose to activate the entire church so that more people may know the way of Jesus and discover community, justice and love. The council, which serves as the ELCA's board of directors and legislative authority for the church between churchwide assemblies, held its electronic meeting November 12 through 14.
Future Church is based in the belief that members, congregations, synods and the churchwide organization must work together to share the powerful witness of the gospel in the world and to invite more new, young and diverse people to experience God's grace in action. The new design identifies three priority areas: a welcoming church that engages new, young and diverse people; a thriving church rooted in tradition and radically relevant; and a connected, sustainable church that shares in a common purpose and direction.
The Future Church structure will be implemented in the churchwide organization on February 1, 2021. The structure will introduce three new home areas: Christian Community and Leadership, led by the Rev. Philip Hirsch; Innovation, led by Ms. Mikka McCracken; and Service and Justice, led by the Rev. Rafael Malpica Padilla. Approximately 5% of the churchwide organization staff will be separated as a result of the new design.
Read the entirety of the ELCA media release about Future Church design on the OSL website: oslchurch.com/from-elca-november-16-2020.