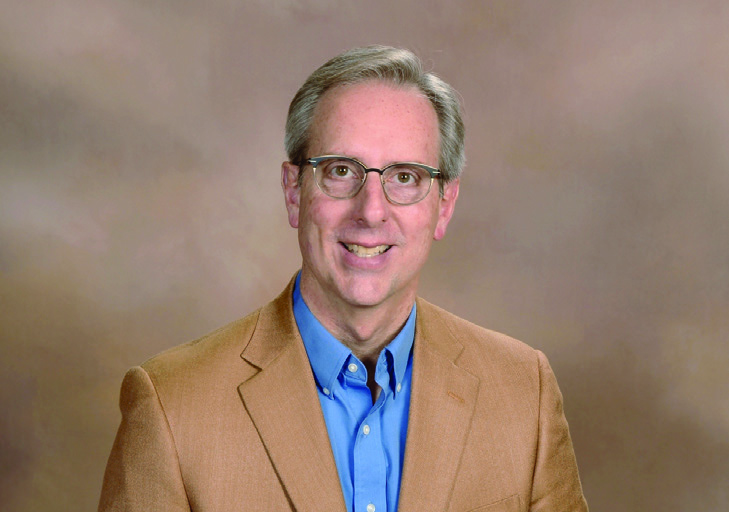 From the Senior Pastor
Let Your Heart Sing
Pr. Randy Gehring
My dear friends,
In a few days, our Advent preparation will be complete and we will celebrate The Nativity of Our Lord. Throughout this holy season of waiting, we have been reminded in word and song that when God is revealed, the world as we know it ends and God's preferred future begins, a future in which sins are forgiven and death is no more.
This is good news, of course, in a world where everything dies. This is good news when headlines appear to be caught in an infinite loop: weather disasters, climate change, pandemic fatigue, economic uncertainty, political division, and more. It's the kind of good news that inspires hope amid a world of despair. It's the kind of good news that moves us to sing.
I hope you join us for Christmas worship at Our Savior's this year so that your voice may be added to our chorus of praise as we celebrate the birth of our savior and recognize God's presence among us as Emmanuel, God-with-us.
Christmas Eve
Celebrate Worship
December 24 | 3:30 and 5:30 p.m.
Celebrate Center
Festive Worship
December 24 | 4:30 and 6:30 p.m.
Sanctuary

Christmas Day


Festive Worship


December 25 | 10:00 a.m.
Sanctuary
Regardless of the challenges that lie before us, still our hearts can sing of God's faithfulness and rejoice in God's power to make all things new. Through Jesus, the babe born in Bethlehem, "Love has come and never will leave us! Love is life everlasting and free. Love is Jesus within and among us. Love is the peace our hearts are seeking. Love! Love! Love is the gift of Christmas. Love! Love! Praise to you, God on high!"

May God bless each of you this Christmas,

Pr. Randy Gehring
---
"Love Has Come," st. 3. Text by Ken Bible. ELW, No. 292