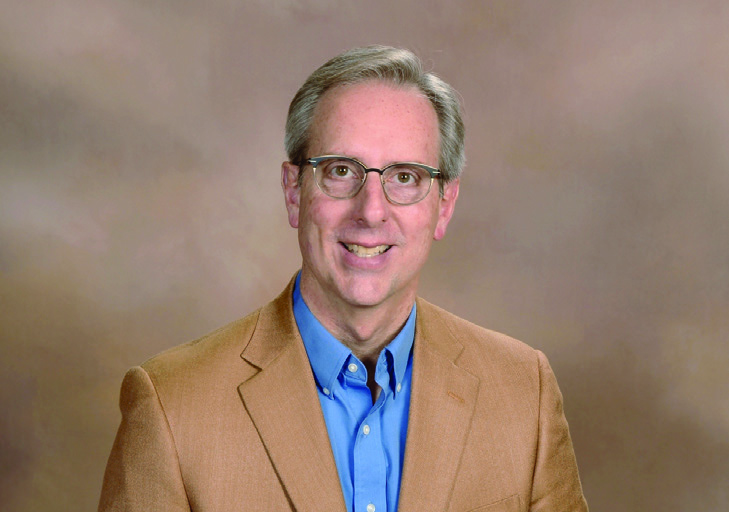 From the Senior Pastor
Adapting for the Sake of Mission
Pr. Randy Gehring
My Dear Friends,
By the time you read this, we will have held our annual meeting here at church, a time of celebrating the good work we have been able to do and dreaming together about where God might be leading us next.
It is certainly good to celebrate, especially in these times when nearly everything we do seems more difficult than normal. Despite the pandemic, Our Savior's continues to serve as a beacon of hope for folks both near and far as we stay laser focused on our mission of proclaiming Christ and nurturing faith that connects to everyday life. We regularly receive words of gratitude and appreciation for the ministry we are providing, which makes all the hard work worth celebrating.
It is also good to dream, to never be content with where we are or what we have accomplished. God continues to call us to the frontier, to the margins, where some have never heard the gospel good news or felt the freedom of forgiveness that Christ gives to all. There will always be work to do as a church and it is our duty and delight to discern together where the Holy Spirit is leading us next.
It is true, however, that the way we do ministry these days is necessarily different than just a year ago. The pandemic has forced us to adapt in order to do what God calls us to do.
As a result, fewer of you are attending worship in person, which has contributed to a decrease in offerings received. It's simply a direct correlation in the church: a decrease in worship attendance almost always leads to a decrease in offerings.
One way to provide greater stability to the operations side of our ministry is to take fuller advantage of several convenient electronic giving options here at Our Savior's.
♢ First Fruits – a recurring electronic funds transfer from a bank account and at a frequency of your choosing. This secure option ensures that your offering will continue making ministry possible even when you're not able to attend worship. To sign up to become one of over 250 households that use this convenient way to give an offering, contact Barb Haugan, bhaugan@oslchurch.com.
♢ Giving online – use your debit or credit card to make a secure donation anytime. Simply go to oslchurch.com/giving and follow the prompts to give your offering.
♢ Text-to-Give – use your smart phone to send a contribution via text message. Simply text sharing to 73256 and follow the prompts to give a gift securely using your debit or credit card.
Member Deb Ver Steeg has this to say about online giving: "[It] is secure, relatively easy, contains a broad selection of categories from which to choose, and the person gets an emailed receipt." Ben and Leah Weins agree with Deb: "We keep track of our budget monthly, so this is most convenient, ensures we don't forget, and saves us the stress of writing checks or withdrawing cash. We are thankful for the option to give online."
Beth and Scott Boyens offer this perspective: "First Fruits giving makes planned giving easy and consistent. During the pandemic, for example, it has helped us keep up with our offering, even while we worship from home." Dave and Karen Zimbeck add, "Especially now with the pandemic, we don't worry about having to remember to mail in our offering. We would recommend anyone considering the program to realize it also helps OSL with its own budget in continuing support of operations and benevolences."
The times in which we are living and doing ministry are requiring us to adapt in order to continue to serve our mission faithfully. I invite you to prayerfully consider how you might adapt your offering practices to best support the ministry God has entrusted to us.
With abundant gratitude for you,
Pr. Randy Gehring
The Lenten Season at Our Savior's
Ash Wednesday, February 17
♢ Ashes to Go, 7:00–8:00 A.M., Imposition of Ashes and a blessing
♢ In-person worship, 12:00 and 6:30 P.M., including individual Imposition of Ashes


♢ Live-stream worship, 6:30 p.m., on OSL's Facebook page
Midweek Worship, Wednesdays, February 24–March 24
♢ In-person worship, 6:30 p.m., Sanctuary
♢ Pre-recorded online worship, 6:30 P.M., on OSL's Facebook page
Palm Sunday – March 28