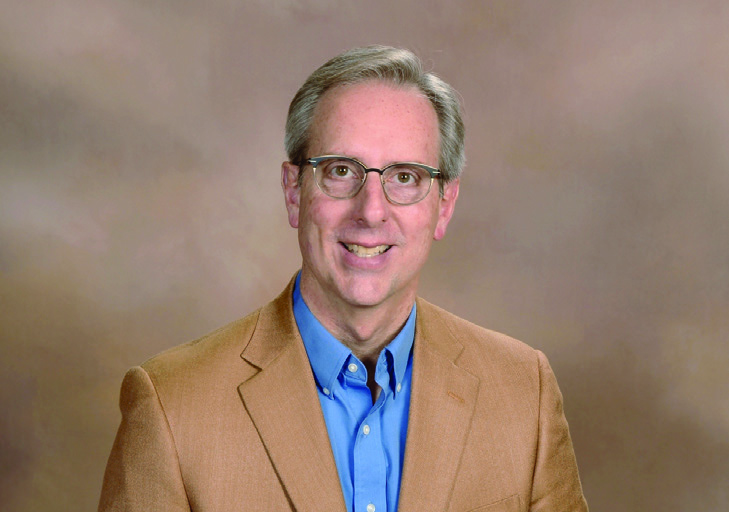 From the Senior Pastor
Do You Feel the Spirit's Nudge?
Pr. Randy Gehring
Dear Partners in Ministry,
We are entering an exciting season of life here at Our Savior's, a season of strategic planning. Together over the next couple of months, we will listen for the Holy Spirit's voice as we seek God's guidance in laying out a plan for mission and ministry for the next three to five years. We will pray together. We will provide feedback through surveys and guided conversations. The Governing Board and key staff members will participate in a planning retreat and all of it will be facilitated by the talented staff at Maximizing Excellence here in Sioux Falls. When this holy work is finished, we will have a detailed strategic plan that will lead us forward with purpose and passion in this ministry we share.
Your role in this process cannot be overstated. I believe that the Holy Spirit has called each of us to be an integral part of this faith community at this particular time, and that same Spirit has entrusted to us a mission of proclaiming Christ and nurturing faith that connects to everyday life. Now that it's time to reimagine the shape and direction of ministry at OSL, your input will be critically important to the process. When called upon, I hope you respond with an enthusiastic "Yes!" so that your voice will be part of our collective discerning.
In addition, I invite you to prayerfully consider two other opportunities here at church through which you could broaden both the reach and the impact of our shared ministry.
First, if you sense that God may be nudging you toward serving as a leader in our congregation, or if you would like to learn more about what serving as a leader would look like at Our Savior's, I invite you to be part of the next learning cohort of Discovery, our very own leadership development academy. Inside this edition of The Intercom, you will find four testimonials from members of the first cohort that should help you figure out if now is the time for you to explore more concretely if God is calling you to serve as a leader here at church. Check them out and then spend some time in prayer asking God to clarify that nudge you've been feeling. To sign up or for more information, give me a call (605-336-2942) or drop me a line ( rgehring@oslchurch.com).
The second opportunity is actually several. Here at Our Savior's our mission is made possible through the collective efforts of many people, some of whom are paid while many volunteer their time and talents. A number of our worship support teams currently have openings and I wonder if you might be feeling the nudge to be part of a team that makes it possible for each worship experience at Our Savior's to be a blessing to those who participate. Would you prayerfully consider serving as a TV camera or a sound board operator, a media projectionist or a communion team leader, an usher, a greeter, or an Information Center host? While they are relatively simple, each of these positions plays a key role in creating an engaging and inspiring worship experience week after week. If left unfilled, our worship life will suffer and our mission impact will be less than what it could be. Why not take the first step and contact Gene LeVasseur (glevasseur@oslchurch.com) to find out how you can be part of the OSL worship team.
Grateful for your partnership,
Pr. Randy Gehring