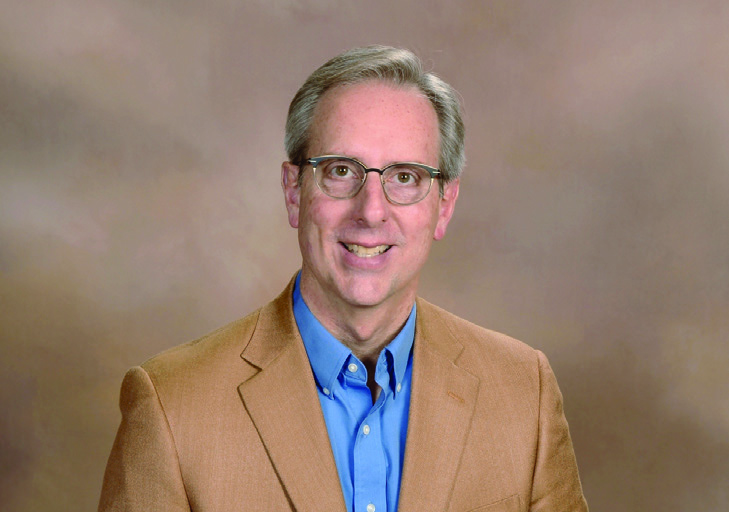 From the Senior Pastor
Joys and Burdens:
A Time for Hope
Pr. Randy Gehring
Dear friends in Christ,
I cannot remember a time in my 32 years of ministry when both the joys and the burdens of ministry have been as intense as they are right now as I serve at Our Savior's. It is not uncommon these days for my prayers to include exuberance and delight as well as lament and cries of "Lord, have mercy."
• As more and more of you return to in-person worship, the smiles on your faces and your spontaneous applause reveal how happy you are to be moving beyond the necessary restrictions of the pandemic. The positive vibe in worship these days is palpable and good medicine for COVID-weary souls. Worship at OSL remains a highlight of my life each week.
o At the same time, several members have let me know that being part of this community of faith no longer brings them joy but rather pain and heartache. This grieves my heart deeply. I want to believe there is a way for us to work through our differences by remaining united in our mission and purpose, but I'm learning that some among us feel our differences are irreconcilable.
• When I consider the ministry that is taking shape for the fall, I get goosebumps and find myself leaning toward Kickoff Weekend (September 11–12) with great anticipation. We're planning a huge Welcome Back celebration with a return to our normal Sunday worship schedule (Celebrate and Festive worship both at 8:45 and 11:00 a.m.), with Sunday School between services. Breakfast will be served in The Gathering Place, choirs will grace us with beautiful harmonies, and the sounds of fellowship and friendship will again fill this hallowed place.
o At the same time, the response to our stewardship appeal this past spring is leaving our leadership team wondering if we will be able to fully support ministry plans as they stand or if we'll need to make adjustments. I am convinced that God is calling us to continue serving this region with a bold mission of proclaiming Christ and nurturing faith that connects to everyday life but it's not yet clear what the shape and scope of ministry will be given apparent financial uncertainties.
• I value greatly that we are becoming a congregation that demonstrates an openness to engage difficult but important conversations on matters of faith and life. It is our faith that ultimately compels us to wrestle with such things, and to me, a church is at its best when its members and friends are invested in living a faith that is both relevant and authentic.
o At the same time, I don't think we've landed on the best way to have some of these conversations. Nevertheless we press on as faithfully as we can in our attempts to foster true dialog among people who can at times be fiercely divided, people who are well-meaning and want the best for their personal lives, their church, and their community. As a result, I pray for unity even as I give thanks for diversity of thought and expression.
• I also get very excited about entering into a season of strategic planning in the next six to twelve months with the entire congregation. The pandemic has positioned us to ask some really important questions about the future direction of the ministry we share, and discerning together what that will be will surely help us further develop our sense of purpose and identity.
o At the same time, the future seems more uncertain than ever as we emerge from a pandemic knowing that "normal" may very well be a "new normal," and change is always hard on some level. I pray that the Holy Spirit will provide the energy and resources we will need to be the church God is calling us to be.
We are living through an extraordinary chapter in OSL's history, and at times the challenges before us may appear to be canceling the joy of being church together. I believe, however, that now more than ever is when our prayers must especially be laced with the expectation that God, who is always faithful, will in fact provide the way forward, perhaps in ways that will surprise us but always in ways that will bring the Reign of God's amazing grace to bear on our broken world and on us. So we live in hope.
Forever grateful for your partnership,
Pr. Randy Gehring