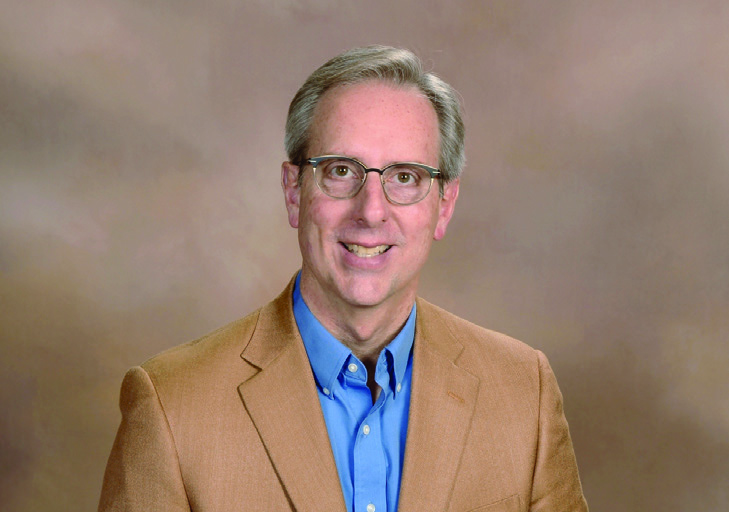 From the Senior Pastor
Turning Corners
Pr. Randy Gehring
Summer greetings to you all!
In these days marked by vacations and reunions, baseball games and chasing fireflies, I pray that amid the busyness of the season you are finding ways to enjoy and revel in the rhythm of renewal summer often brings here on the northern plains.
Here at church we are in a season of transitions. We began a new fiscal year on July 1 and as you read this will have just held our mid-year congregational. This is the meeting at which we lift up and celebrate a particular ministry within the congregation and adopt our annual ministry plan (budget). It will be both a time to give thanks for what we've been able to accomplish by God's grace over the past year and look forward to where God is leading us in the year to come.
The call committee is continuing their work of leading the search process for our next Pastor of Youth and Family. Pr. Renee Splichal Larson from the South Dakota Synod Office led our Ministry Site Study on July 6, and strongly affirmed the committee's work in preparing the Ministry Site Profile, which is our congregational résumé. It is now live on the ELCA's website and we anticipate receiving names of candidates in the next month or so. Please keep the committee and those we will interview in your prayers.
In other staff news, Deb Harlan, who has served faithfully as our Caring Ministries Coordinator for eight years, is stepping down from her post. (Her last day at Our Savior's was July 11.) Among other things, Deb has provided leadership to our Stephen Ministry and visitation ministry and been a supportive and creative member of our OSL team. We offer our thanks to Deb and wish her well in this next chapter of her life. Pr. Tim will be conducting the search process for this position in the weeks ahead.
Michelle Anderson, who has been serving as our Faith Community Nurse for six years, has announced her retirement from nursing and will be ending her tenure at Our Savior's on Sunday, August 21. A reception will be held in her honor that morning, which will give you a chance to share with her
your own greeting of gratitude and well wishes. A ritual of Sending and Godspeed will mark the end of her ministry here at Our Savior's during worship that weekend. Pr. Tim will be leading the search process for this position as well, and will work closely with Karla Cazer of Sanford Faith Community Nursing.
Nicole Mindt, who tends to wear many hats around here because of her varied talents and her servant heart, is stepping away from her responsibilities as Youth Coordinator as of August 1 to focus on providing support both to Melissa Nesdahl,
Director of Faith Formation, and our children's ministry, and to Barb Haugan, Business Administrator. Questions about confirmation and youth ministry after July 31 may be directed to the Church Office until further notice.
New to our team at Our Savior's is Dan Brower, who is serving as facility manager. He comes to us from Florida with valuable church facility management experience and has been a welcome addition to our staff. When you see him, be sure to give him a warm Our Savior's greeting.
Even as things around us change, we trust and believe that Jesus is the same yesterday, today, and forever. (Hebrews 13:8) May this Good News provide an anchor point in your life and hope for every tomorrow.
In Christ's love,
Pr. Randy Gehring