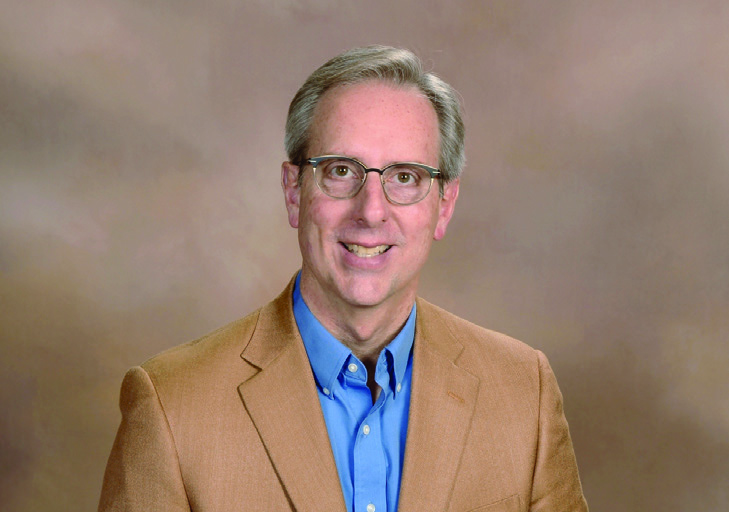 From the Senior Pastor
Generosity Beyond the Offering Plate
Pr. Randy Gehring
Dear OSL family,
If you've joined us for worship lately, you will have heard us talk about offerings that don't fit in the offering plate. When we think of "offering," we typically imagine a gift of money we place in a container specifically made to receive it. But that's a rather small view of offering.
There are many ways that we make an offering to God for the sake of something bigger than ourselves. Sometimes we give the gift of time. I was with a group from OSL recently that prepared and served over 300 meals at The Banquet to our neighbors who live with housing and food insecurity. It was a gift of several hours and a great experience of "connecting faith to everyday life."
Sometimes we give the gift of prayer. Often when we don't know what else to do for someone close to us, we offer to pray with them and for them. Even on social media, in all of the ways we stay connected with each other via technology, one of the most common sentiments I see is the 🙏 emoji, the praying hands. The gift of prayer can be a powerful reminder of the bonds we share with each other and a way for us to place our trust in God's goodness at times when the future may seem unclear.
Sometimes we give the gift of a particular talent. We might coach our kid's sports team. We might serve at church as a Sunday School teacher, a confirmation mentor, a sound or TV tech during worship, or a member of a committee or the Governing Board. The truth is, God has gifted each of us with specific talents and called us to use them not only in service to ourselves and those close to us but also in service to the larger community.
In this issue of The Intercom, you will read about some of the ways that our gifted musicians are offering their skills and talents in creating music for worship here at Our Savior's. As you reflect on their story and the gifts they routinely offer, I invite you to consider the treasure trove of talents with which God has blessed you. As you think about your unique skills, try to identify ways you could make an offering of those talents that doesn't necessarily fit in the offering plate but certainly would be a blessing to someone else. Once you've landed on something, have fun being generous and know that in your own way, you are bringing the Kingdom of God a little closer through your generosity.
In Christ's love,
Pr. Randy Gehring
Holy Week at Our Savior's
Palm Sunday – Saturday, 5:00 p.m., Sunday, 8:45 a.m., Sanctuary; 10:15, Celebrate Center. Palm branches for those worshiping from home via TV (FOX, 9:00 A.M., KSCB, 1:00 p.m.) or Facebook Live (Celebrate, 8:45 a.m.; Festive, 10:15 a.m.) will be distributed at the south entrance on Saturday, March 27, 9:00 a.m. to 12:00 noon.
Maundy Thursday – 6:30 p.m., Celebrate Center. In-car worship via AM radio, south parking lot. Holy Communion in both locations.
Good Friday – 6:30 p.m., Sanctuary. Live-streamed live on Facebook at 6:30, televised on FOX at 10:00.
Holy Saturday – "Stations in the Street" by Scott Erickson, a self-guided devotional meditation, will be in The Gathering Place all day on April 3, and online on Facebook and the OSL website.
Easter Sunday – 7:00 a.m., Sanctuary; 8:45, Celebrate Center; 10:15, Sanctuary. The 8:45 and 10:15 services will be streamed live on Facebook and broadcast on FOX (9:00) and KSCB (1:00) respectively. Should attendance exceeds COVID–19 room capacity of 175, The Gathering Place will be used as overflow.