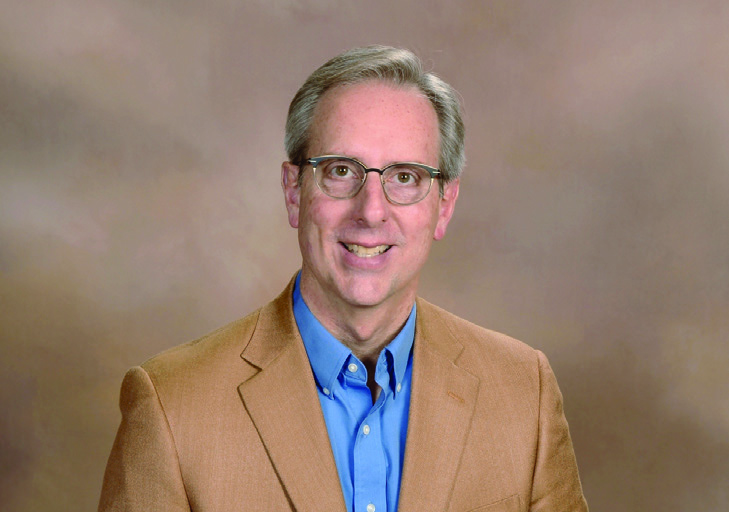 From the Senior Pastor
A Season of Hope
Pr. Randy Gehring
Dear OSL family and friends,
As the days grow longer and temperatures warm, we recognize that in this part of the world we are entering a season of transition, moving from a time of dormancy to a time of new growth and possibility. For many of us, it's our favorite time of year, a time filled with the anticipation of spring.
Here at church we are also in a season of transition and my letter this month as well as the ministry highlight in this edition of The Intercom should give you what you need to be well informed during this exciting season of hope.
Lent
First and foremost, make plans to join us for Lenten worship this year, both on Wednesdays and on the weekends. This annual discipline takes us deeper in our faith as we wrestle with our need for forgiveness and hear anew the call to "return to God with all your heart." Check out pages two and three for more details of how we are observing Lent this year at Our Savior's.
Intern

On March 1, we will welcome Alisha Ungs as our intern pastor. She is a student at Wartburg Seminary and will be completing the last five months of her year-long internship here at Our Savior's. We look forward to getting to know her and being part of equipping her to serve the church as a pastor. Watch for more details coming soon.
Strategic Planning
In January, many of you completed a survey as part of our strategic planning process. Thank you for the great feedback you provided. On Saturday, March 5, the Governing Board and key members of the staff will participate in a strategic planning retreat facilitated by some of the staff at Maximizing Excellence of Sioux Falls. The goal of the retreat is to discern the future direction of the ministry we share especially in light of all that we have learned during the pandemic. Please pray for your leaders as we engage this holy work on behalf of our mission to proclaim Christ and nurture faith that connects to everyday life.
Pandemic Protocols
As COVID–19 rates of infection and hospitalization drop, the Governing Board is relaxing our pandemic safety protocols. Our top concern remains caring for each other as we live with the ongoing reality of COVID–19, but masks and social distancing appear to be no longer as necessary as they were at the height of the pandemic. You'll notice a change in our signage the next time you're at church that declares that "Masks Are Welcome," which is to say that you may continue to make the choice that's best for you. As always, thank you for your patience and care as we navigated these extraordinary times together.
See you in church,
Pr. Randy Gehring