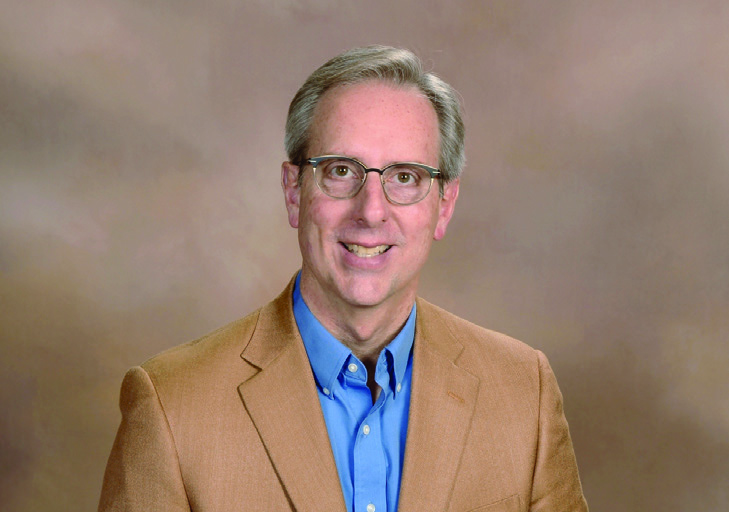 From the Senior Pastor
Dear Church
Pr. Randy Gehring
Dear Church…
With these words, the Rev. Lenny Duncan initiates a conversation with the Evangelical Lutheran Church in America (ELCA) in his book
Dear Church: A Love Letter from a Black Preacher to the Whitest Denomination in the U.S.
about matters of racial justice within the church and society.
We, along with Augustana University, were pleased to welcome Pr. Lenny to Our Savior's on September 27. His message was challenging but necessary. He helped us and folks from across the region engage a difficult conversation while calling us to be people of action and justice. He worshiped with us and prayed with us, and he encouraged us to keep at this important work with a sense of urgency that will not allow silence and complicity to set the course for the future.
To that end, we continue to be guided by our annual vision for ministry in all of this: Out of abundance, we will celebrate God's grace, and embrace and serve all. Welcoming Pr. Lenny was only one step along the journey of making this vision a reality. Going forward, we will look for opportunities to continue our conversations about racial justice in the church and in our society. Through it all, we will strive to respect each other, especially those with whom we disagree, and we will eagerly seek the guidance of the Holy Spirit in being a community of welcome that tirelessly works for justice.
COVID–19 and the Holidays
As of this writing, the infection rate and the hospitalization rate for COVID–19 in South Dakota are at their highest since the beginning of the pandemic. We continue to evaluate the situation here at Our Savior's with an eye toward ensuring the safety of all who participate in in-person programming at OSL.
Because caring for our neighbor is at the core of our COVID–19 protocols, we continue to urge every OSL member and friend to do four simple things to slow the spread of the coronavirus:
• Stay home when you don't feel well or when you have been exposed to someone who has tested positive for COVID–19.
• Wear a facemask over your mouth and nose whenever you are with other people who are not members of your household.
• Keep at least six feet between yourself and others.
• Wash your hands frequently and use hand sanitizer.
In addition, we call on each of you to keep Jesus' command to love our neighbor at the center of your conversations about plans for the upcoming holidays. We all long to be together with those we love, but the risks of doing so this year may outweigh the benefits.
Here at Our Savior's, we are in the process of making decisions about holiday worship. We anticipate finalizing those plans by the end of October and will be communicating our holiday ministry schedule in the weeks ahead.
I continue to be thankful and count it a privilege to walk alongside each of you as we serve our mission to proclaim Christ and nurture faith that connects to everyday life. I pray that God will grant us the courage and strength to persevere in ministry during these extraordinary times.
With thanksgiving,
Pr. Randy Gehring
A Heartfelt and Humble Thank You!
My heart is truly overflowing with gratitude for all the ways in which you have shared in the celebration of my 25th anniversary of ordination last month. The card shower was such fun, and it meant so much to me to see some of you that I have not seen for quite some time due to the COVID-19 pandemic. Thanks especially to Loretta Nelson, Deb Harlan, and Michelle Anderson for being there with me all morning, handing out delicious cupcakes and greeting all of you as we enjoyed the beautiful fall day. Sunday morning was wonderful as well, as Congregation President Dan Van Schepen congratulated me in worship and shared with me a lovely gift on behalf of the entire OSL congregation. I cannot thank all of you enough for the love you have shown to me during this milestone in my ministry walk.
It is such a pleasure and privilege to continue to serve as one of your pastors, and to share in the ministry that God has given to us all. Together, we proclaim the Good News of Jesus Christ, and go about the work of being the Body of Christ in our world. May the Spirit continue to lead us in our journey of faith together!
—Pr. Tim Lemme