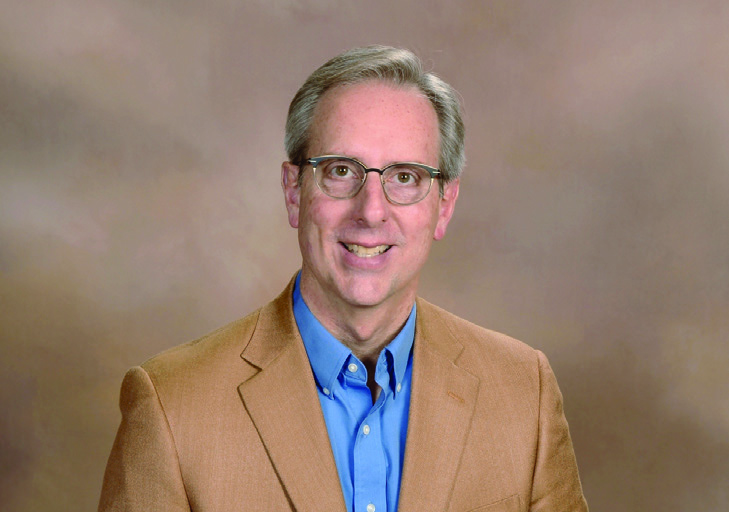 From the Senior Pastor
Advent, and Then Some
Pr. Randy Gehring
On the church calendar, the season of Advent begins four Sundays before Christmas, giving the church the opportunity to countdown with expectation the days prior to the Nativity of Our Lord.
Many of the readings from scripture during Advent belong to a genre called "apocalyptic." "Apocalypse" means "revelation." Advent is a season that tells us the truth about what happens when God reveals Godself: the world as we know it ends, things like power structures that oppress the marginalized, social sins that have gone unchallenged for too long, etc. And because God has become known to us in the Incarnation—in Christ, born in Bethlehem—the separation from God we know all too well ends too.
As our friends at Barn Geese Worship teach us, apocalypse happens whenever and wherever what is dies in order to make room for what is God. †
When this happens, when old worlds end and new ones begin, when God's reign breaks into our lives bringing freedom through forgiveness and peace where only brokenness had ruled, often we break forth into song, unable to contain our joy and gratitude.
At Our Savior's, Advent—and then some—will be a time when we hear apocalyptic words from scripture that reveal how God's reign of grace is putting an end to the old ways of this world and providing us and all of creation a new beginning rooted in the Christ of Christmas. With this Good News ringing in our ears and resonating deep within our souls, we join our voices in song under the theme My Heart Shall Sing and thereby prepare the way of the Lord. The series began a little before Advent, on November 13 and 14. I hope you join us.
In this edition of The Intercom, we encounter two stories of God's nearness. In the first, Chad Mickelson writes of
Stephen Ministry and how it offers the gift of sacred presence for those experiencing challenges in life. In the second, Sandy Henry shares her story of how God moved her to respond with compassion to a friend in need and then blessed not only her friend but also her and her family. We thank them both for their vulnerability in sharing with us real-life examples of God breaking into our everyday lives to provide hope amid despair and bring life out of death.
See you in church,
Pr. Randy Gehring
_________________________________
†From "My Heart Shall Sing: An Advent Series about Endings and Beginnings" by Barn Geese Worship.
Creative Commons License CC BY-NC 4.0.