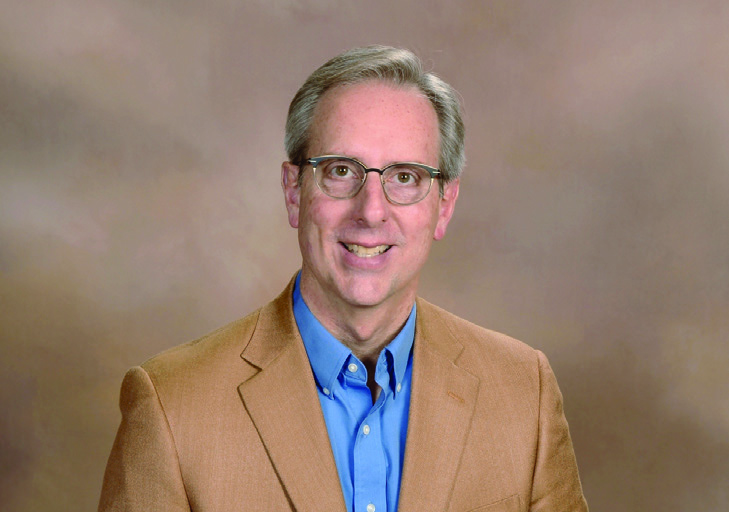 From the Senior Pastor
Affirming Our Faith
Pr. Randy Gehring
October is a big month for OSL's ninth graders. They've taken another significant step in their faith development, affirming their baptism in worship, on October 29 and 30, surrounded by family, mentors, and this congregation.
More than a rite of passage, confirmation is a public declaration by those who have committed to immersing themselves in a three-year time of study and preparation that covers everything from the Bible to Luther's Small Catechism, and includes healthy doses of conversation about how it all relates to everyday life.
In the Rite of Affirmation of Baptism, those affirming their faith are asked an important question: You have made public profession of your faith. Do you intend to continue in the covenant God made with you in holy baptism:
• to live among God's faithful people,
• to hear the word of God and share in the Lord's supper,
• to proclaim the good news of God in Christ through word and deed,
• to serve all people, following the example of Jesus,
• and to strive for justice and peace in all the earth?
When each confirmand responds with "I do, and I ask God to help and guide me," they are not promising to be perfect or superhuman in the way they will live their faith, but they are making a commitment to continue following Jesus to the best of their ability and with the help of the Holy Spirit so that God's reign of love will find a way into every nook and cranny of this broken world.
The church also plays a role in this annual rite. The assembly is asked if we will support these siblings in Christ and pray for them in their life in Christ, to which we respond in unison, "We do, and we ask God help and guide us." Our intention in this poignant moment in worship is to lift up the partnership we share as the church in this time and place as a people in mission for the sake of the world. We recognize that we are better together, able to accomplish far more in the name of Christ than if we were to go it alone.
My prayer for us here at Our Savior's is that, as these young people affirm their baptismal faith, each of us will celebrate this milestone with them with joy and a commitment to support them and all of our young people in the development of their faith, and that each of us will reflect on and reaffirm our own calling to grow in faith and continue serving the world God so dearly loves.
In celebration and gratitude,
Pr. Randy Gehring