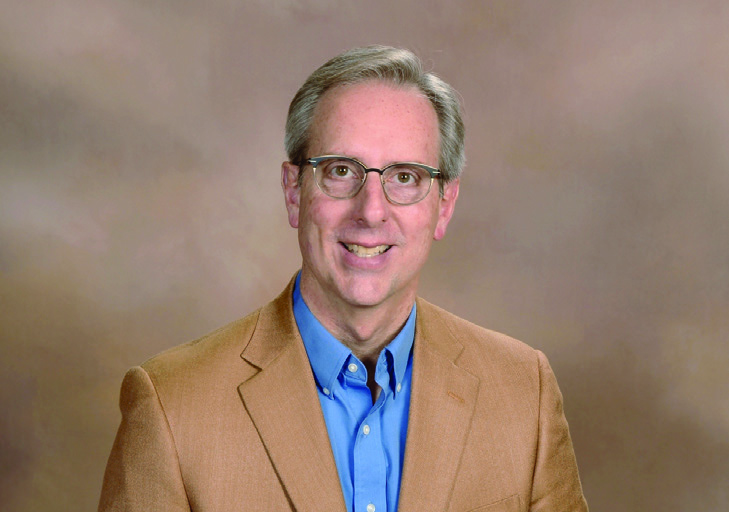 From the Senior Pastor
The Hard Work of Justice
Pr. Randy Gehring
George Floyd's death at the hands of a Minneapolis police officer and the subsequent protests around the world have pushed the conversation about racial injustice to the forefront of public discourse and reminded us that, despite advances made in this country and elsewhere in policy and legislation, we still have a lot of work to do. Unfortunately, it's not going to be easy.
According to Ibram X. Kendi, the author of Stamped from the Beginning and How to Be an Antiracist, racist ideas have defined our society since its beginning. They can feel so natural and obvious that they appear commonplace. In contrast, antiracist ideas remain difficult to comprehend, in part because they go against the flow of this country's history. The American poet Audre Lorde said in 1980, "We have all been programmed to respond to the human differences between us with fear and loathing and to handle that difference in one of three ways: ignore it, and if that is not possible, copy it if we think it is dominant, or destroy it if we think it is subordinate. But we have no patterns for relating across our human differences as equals."1 Thus, any attempt to dismantle systemic racism or replace racist policies with strategies for ensuring equal treatment for all will take herculean effort and great endurance. Even so, in the aftermath of George Floyd's death, it seems as though the time is now for that work to be done.
Kaitlin Curtice, a citizen of the Potawatomi Nation and a Christian who grew up in the Southern Baptist church, reflects on the urgency of this holy work in her book Native: Identity, Belonging, and Rediscovering God.
In America, Black people, Indigenous people, other people of color, and religious minorities have run out of time. There is no more time to tiptoe around conversations, no more time for white people to say, "This isn't who we are!" There is no more time for Indigenous bodies, women's bodies, two-spirit Indigenous bodies, trans bodies, Sikh bodies, Asian bodies, disabled bodies, or Black bodies to be attacked and for everyone to misunderstand why it happened. This is the America we know and have always known. History tells the story, and if we can't gather in a living room to tell the truth and listen to one another, we will never gather in the streets, in our churches, or in our political spaces to ask for change. It must begin with our experiences, with our words, and with our bodies, and lead us to a better way forward.
At Our Savior's, we are recognizing the time in which we are living and the call that God is placing upon us to be people who do whatever we can to extend God's expansive love to all. You can hear it in our annual vision for ministry: Out of abundance, we will celebrate God's grace, and boldly embrace and serve all.
To that end, in partnership with Augustana University, we will be welcoming the Rev. Lenny Duncan, an ELCA pastor and the author of Dear Church: A Love Letter from a Black Preacher to the Whitest Denomination in the U.S., to our campuses September 27 through 29 to lead us further in our discussion of racism and to identify appropriate and faithful steps we can take in dismantling the scourge of racial injustice in our church and in our country.
Information about his visit is elsewhere in this issue of The Intercom. Prior to his arrival, take some time to prepare yourself to be part of the conversation: read his book; pray for him and for those who will hear his message; and make plans now to participate not only in the events we have planned with him but in other opportunities that will follow that will be part of this important and urgent work of justice to which God is calling us.
In Christ's love,
Pr. Randy Gehring
---
1Audre Lorde, "Age, Race, Class, and Sex: Women Redefining Difference," in Sister Outsider: Essays and Speeches (Freedom, CA: Crossing Press, 1984), 115.