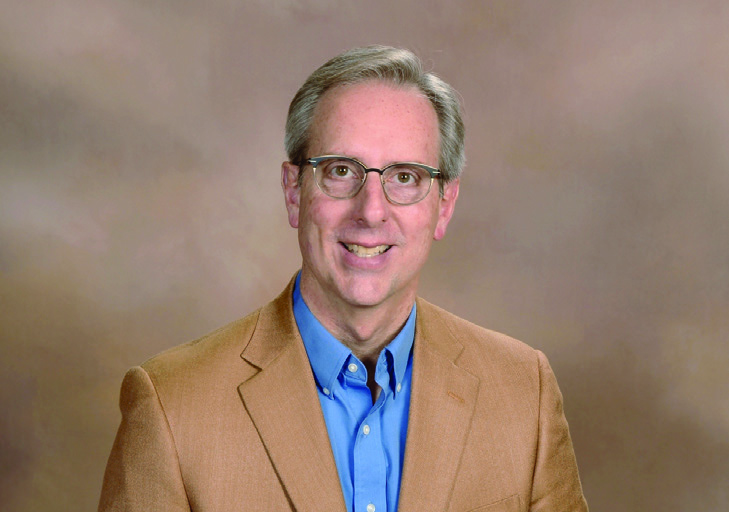 From the Senior Pastor
Kicking Off a New Year
Pr. Randy Gehring
The time has come—we've kicked off a new program year here at Our Savior's as of Kick-Off Weekend, September 10–11. With this new year came a new worship schedule: Saturday Festive Worship, 5:00 p.m.; Sunday Celebrate Worship, 8:45 and 11:00 a.m.; Sunday Festive Worship, 11:00 a.m. Many wore their favorite team's jersey to worship, the kids enjoyed bouncy houses on the lawn, and The Gathering Place was full of folks enjoying a free breakfast compliments of the Our Savior's Lutheran Church Foundation. It was a great start to what should be a great year of ministry!
Speaking of the OSLC Foundation, be sure to check out the inside of this edition of The Intercom to learn more about the great ministry the foundation is making possible and the ways you can support the foundation through your donations and your estate planning.
While we are anticipating another great year of ministry at Our Savior's, it's not without some concern. At the mid-year congregational meeting, the Governing Board presented an annual ministry plan (budget) that detailed our vision for ministry in the coming year. With the near-unanimous adoption of the ministry plan, it is clear that we collectively sense a call to continue this transformational work we believe God has given us to do—proclaiming Christ and nurturing faith that connects to everyday life.
At the same time, it is not clear how this ministry will be funded based on the information received during our stewardship appeal this past spring. While it's true that we never know the extent to how our ministry plan will be funded—it's always a "leap of faith"—what we do know is that fewer households returned Estimate of Giving cards this year compared to last year and the total amount pledged is also less than the total pledged last year.
While the board is addressing this reality on a number of different levels of fiscal prudence, it is also imperative that we continue to grow and develop our base of mission investors (donors) so that we can achieve everything our ministry plan sets forth for the year ahead. Specifically, our plan includes investing in our ministry with children, youth, and families by filling the open Pastor of Youth and Family position. It includes investments in our broadcast ministry, which has proven to be an invaluable outreach tool during this time of pandemic, as well as support for our more than twenty ministry partners, who extend our ministry in ways we couldn't accomplish on our own. All that the ministry plan contains is what we have discerned to be our God-given work for the year ahead.
How will you be part of the story we tell a year from now about how we banded together to meet the challenge of fully funding our ministry this year?
Will you consider increasing your pledge? If you have not returned an Estimate of Giving card this year, will you consider doing so to give your leaders a better idea of the resources we will have to work with? If you do not give an offering, will you consider becoming a supporting member by setting up an automated donation through our First Fruits program? When special giving opportunities come around, will you respond joyfully and generously knowing that your contributions will be stewarded wisely in support of the mission we share?
However you will answer this call, thank you for your partnership. Together we are Our Savior's, so continue to hold this church in your prayers as we begin a new year and conduct the search for our next Pastor of Youth and Family. What's more, join me in asking God to bless Our Savior's in the year ahead and all who are touched by the ministry we share.
Serving together with you,
Pr. Randy Gehring