Ministry Spotlight:
Our Savior's Lutheran
Church Foundation
There's always a lot of excitement surrounding Kick-Off Weekend at OSL, not the least because it marks the return of the ever-popular Sunday breakfast! This year's breakfast was sponsored by the Our Savior's Lutheran Church Foundation (OSLCF), to thank generous members of the congregation for their continued support of the foundation's work to serve OSL's ministry and mission, and to let people know more about the foundation and its function. About 230 people enjoyed the foundation-served breakfast—and why not? There was bacon!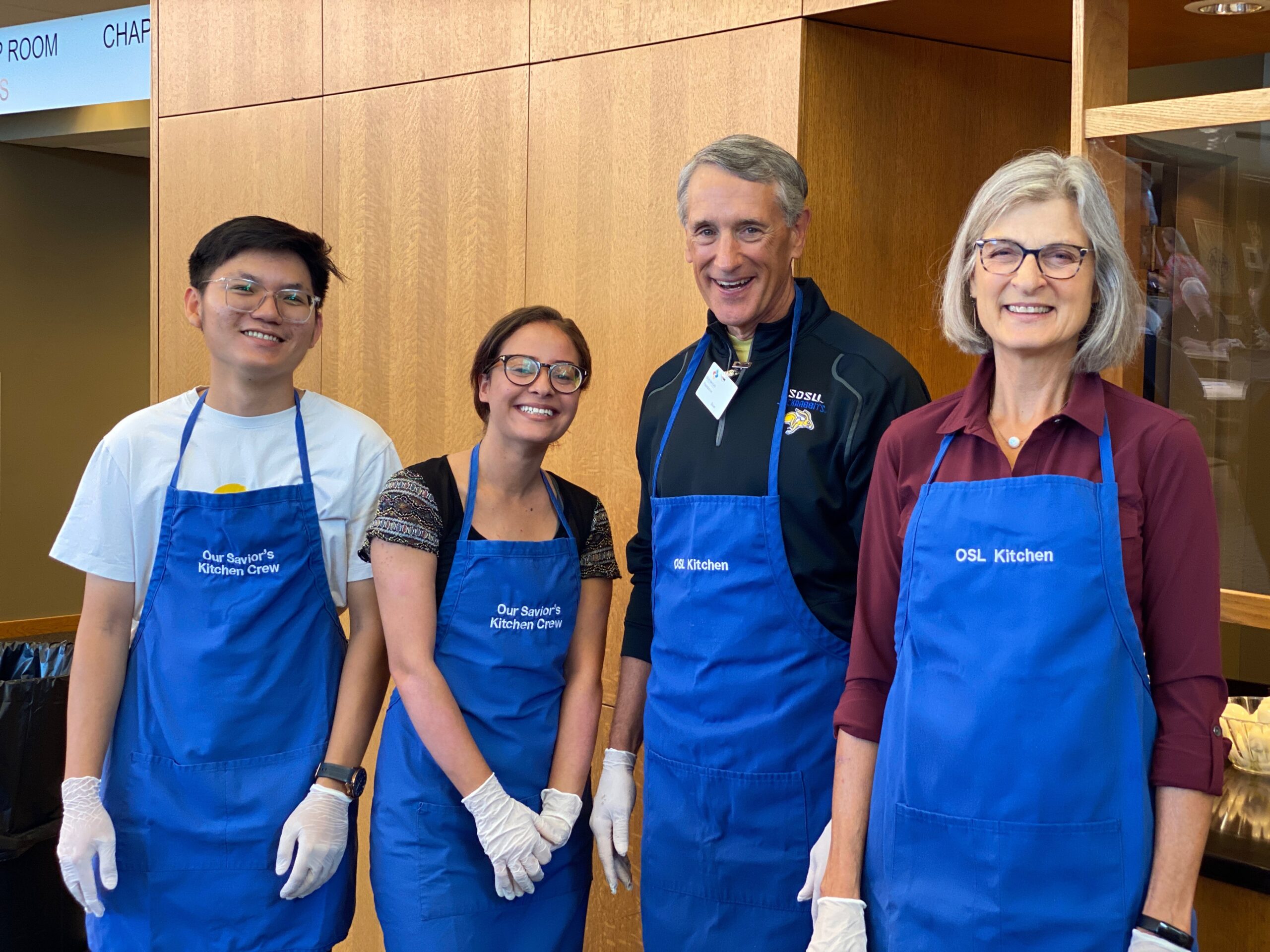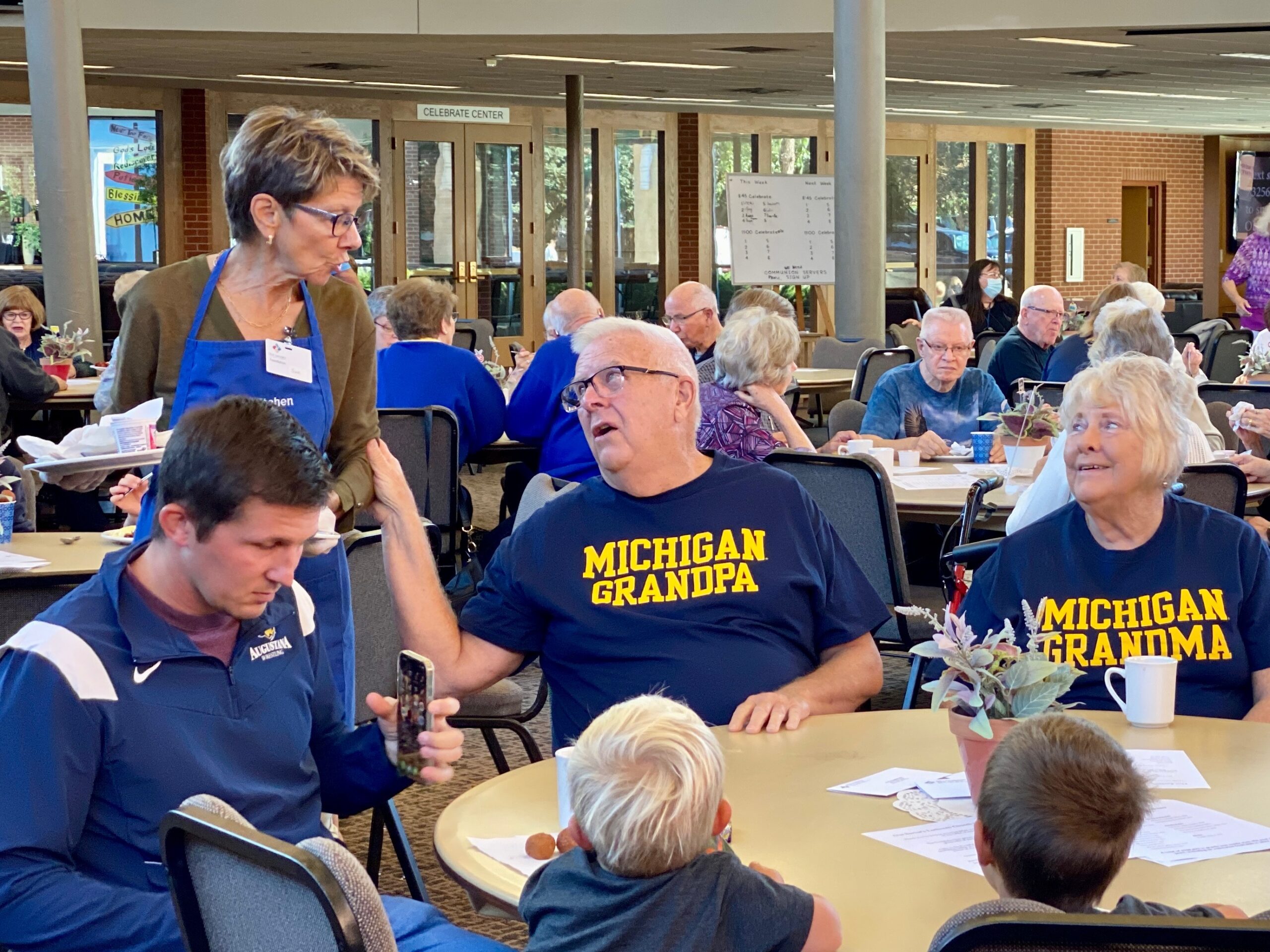 Begun in 1978, the foundation has three distinct functions: gathering assets, managing assets, and making distributions to serve OSL. The foundation board works diligently to establish policies and procedures about investment management and then monitors the progress and adherence to established guidelines.
The value of the OSLCF has grown to $3.2 million due to generous contributions by many people. Contributions in 2022 alone total over $110,000. While the value of the foundation has decreased in 2022 due to market fluctuations, it's understood that investments experience decreases in value from time to time. The overall trend of the investment portfolio has been positive since its beginning.
Over the past five years, the foundation has provided $575,000 to support OSL's ministry needs, such as facility repairs and support for the congregation's mission plan (budget). See the list on the next page for some details. The gift for this year is expected to be approximately $130,000.
Although the foundation gathers and grows assets in numerous ways, in the end the key to long-term success is the generosity of members and friends of OSL—that is, you. Some gifts to the foundation come in the form of memorials and some in the form of donations, but most of the growth of the foundation's assets has come through legacy gifts. Legacy gifts involve a process in which members consider a series of questions to determine the ultimate purpose of their financial plan.
To learn more about the foundation and how you may make a lasting impact on the mission of your church home, contact any foundation board member:
♦ Dennis Hanneman, 605-838-6597
♦ Joan Fink, 605-351-7139
♦ Jerry Franken, 605-366-8472
♦ Susan Hauff, 605-376-2451
♦ Curt Olson, 605-271-5359
♦ Betsy Sittig, 605-351-0676
♦ Dean Mertz, 605-321-6704
♦ Conley Ruud, 605-359-6335
♦ Jaysen Stevenson, 605-695-9108
♦ Pr. Randy Gehring, 605-336-2942
Thank you for your generosity! ♦
Our Savior's Lutheran Church Foundation
Grants to Support Ministry, 2017–2022
Property
Bell Tower repair – 2017, 2018, 2019, 2021
Friendship Room updates – 2020
Upgrade heating/ventilation – 2017, 2018, 2020
Keyless security system – 2019
Server hardware – 2020
Carpet in selected rooms – 2020
Celebrate Center lighting upgrade – 2020
Computers and monitors – 2020
Fellowship Hall flooring – 2017
Office folding machine – 2017
Office computers – 2017
Plants stands – 2017
Labyrinth Room paint, carpet – 2018
Youth Room furniture – 2017
Mission & Outreach
Missionary support – 2019, 2020
Caring Ministries furniture – 2017
Worship & Arts
Sanctuary video screens – 2018
Celebrate Center camera – 2020
Celebrate Center video – 2017, 2018, 2020
Wireless microphones – 2018
General
Budget support – 2021
A total of $704,875 in grants was made over the past six years, including an estimated $130,000 in 2022.