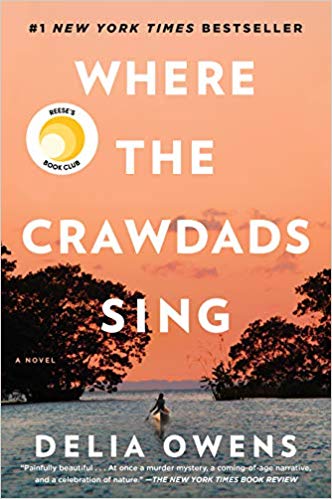 Summer One Church One Read
The Library Committee has selected Where the Crawdads Sing by Delia Owens as its Summer One Church One Read title. Eleven copies will be available for checkout in the Library on June 2. The discussion is scheduled for 10:00 a.m. on September 22.
For years, rumors of the "Marsh Girl" have haunted Barkley Cove, a quiet town on the North Carolina coast. In late 1969, when handsome Chase Andrews is found dead, the locals immediately suspect Kya Clark, the so-called Marsh Girl.
Sensitive and intelligent, Kya has survived for years alone in the marsh that she calls home, finding friends in the gulls and lessons in the sand. But the time comes when she yearns to be touched and loved. When two young men from town become intrigued by her wild beauty, Kya opens herself to a new life until the unthinkable happens.
Where the Crawdads Sing is an exquisite ode to the natural world, a heartbreaking coming-of-age story, and a surprising tale of possible murder. Owens reminds us that we are forever shaped by the children we once were, and that we are all subject to the beautiful and violent secrets that nature keeps.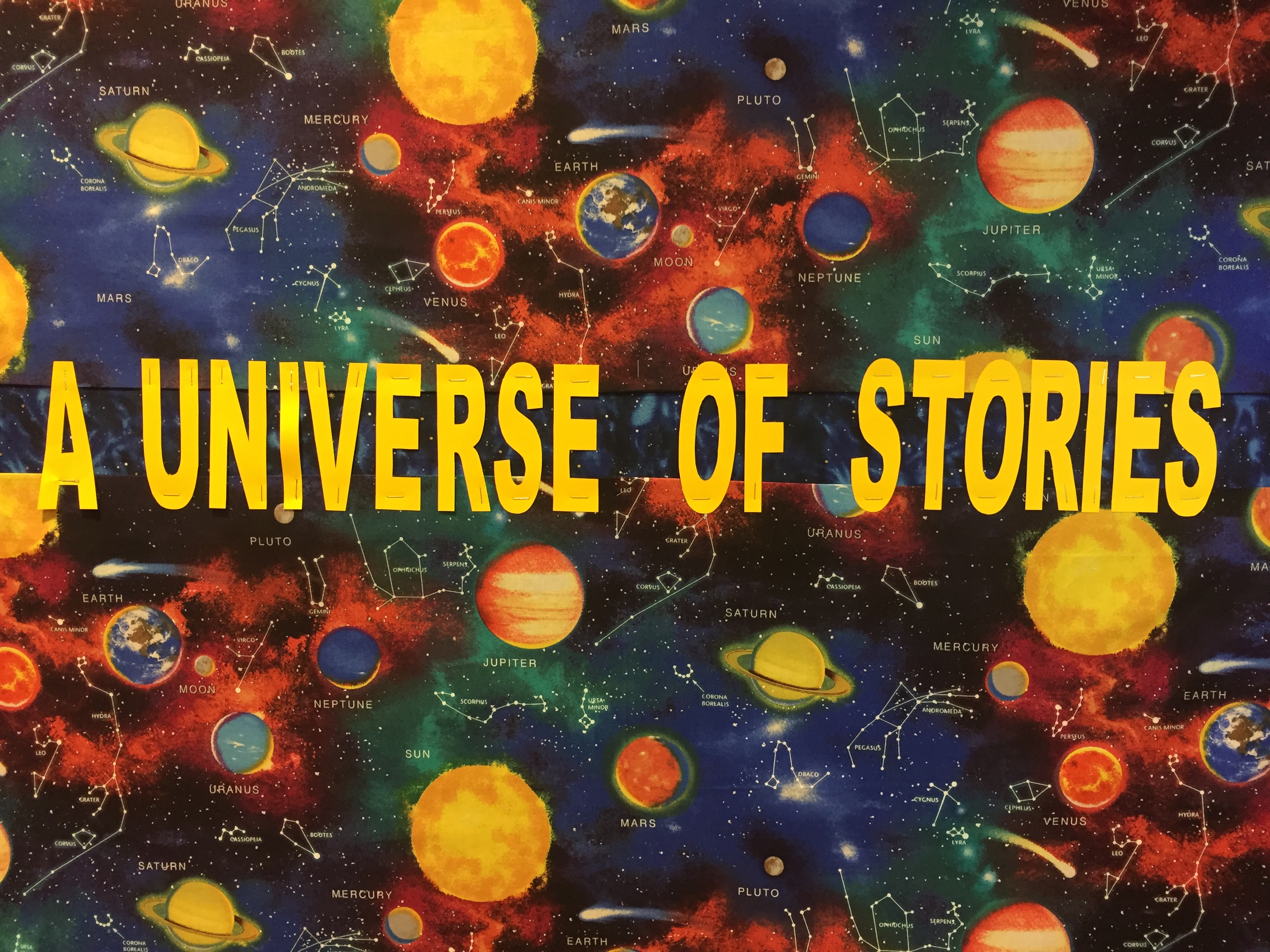 "A Universe of Stories" Summer Reading Program
The OSL Library's summer reading program, "A Universe of Stories," will run from through August 4. Each day they check out items, children, youth (through high school), and adults will receive a treat.
In addition, the one who reads the most books in each age group during the program will receive a $15 gift card.
Throughout the program, the Library will track and display the number of books each patron reads on planets on the "universe" bulletin board in the center of the Library.
Happy reading!
Monthly Book Club for Adults
The Book Club for Adults meets at 7:00 p.m. on the fourth Thursday of each month in the OSL Library to discuss that month's book. The July 25 selection will be Killers of the Flower Moon Furies by David Gran.
In the 1920s, the richest people per capita in the world were members of the Osage Nation in Oklahoma. After oil was discovered beneath their land, the Osage rode in chauffeured automobiles, built mansions, and sent their children to study in Europe.
Then, one by one, the Osage began to be killed off. The family of an Osage woman, Mollie Burkhart, became a prime target. One of her relatives was shot, another was poisoned, and it was just the beginning. More and more Osage were dying under mysterious circumstances, and many of those who dared to investigate the killings were themselves murdered.
As the death toll rose, the newly created FBI took up the case, and the young director, J. Edgar Hoover, turned to a former Texas Ranger named Tom White to try to unravel the mystery. White put together an undercover team, including a Native American agent who infiltrated the region, and together with the Osage began to expose one of the most chilling conspiracies in American history.
Join this exciting community of readers! A list of 2019 selections is available in the OSL Library.
Second Saturday Movie Is on Summer Vacation!
The Second Saturday Movies are on break, but will return in September with Breakthrough.
When Joyce Smith's 14-year-old son John fell through an icy Missouri lake one winter morning, she and her family had seemingly lost everything. At the hospital, John lay lifeless for more than 60 minutes, but Joyce was not ready to give up on her son. She mustered all her faith and strength into one force and cried out to God in a loud voice to save him.
Miraculously, her son's heart immediately started beating again.
Breakthrough is about a profound truth: prayer really does work. God uses it to remind us that God is always with us, and when we combine it with unshakable faith, nothing is impossible.
Make a day of it on September 14, with the movie at 2:30 in the Holy Word Theatre, followed by worship at 5:00 in the Sanctuary, and dinner afterward in The Gathering Place!
Library Hours
Sunday 8:30 a.m.–noon
Monday 9:00 a.m.–noon
Tuesday 9:00 a.m.–noon
Wednesday 9:00 a.m.–3:00 p.m.
Thursday 9:00 a.m.–noon
Friday Closed
2nd Saturday of the month 10:00 a.m.–noon and 4:30–6:30 p.m.
New for Adults
It All Comes Back to You by Beth Duke. Veronica "Ronni" Johnson, licensed practical nurse and aspiring writer, meets the captivating Violet in the assisted living facility where Violet requires no assistance, just lots of male attention. When Violet dies, she leaves Ronni a very generous bequest—only if Ronni completes a book about her life within one year.
As she's drawn into the world of young Violet, Ronni is mesmerized by life in a simpler time. It's an irresistible journey filled with revelations, some of them about men Ronni knew as octogenarians at Fairfield Springs.
Struggling, insecure, flailing at the keyboard, Ronni juggles her patients, a new boyfriend, and a Samsonite factory of emotional baggage as she tries to craft a manuscript before her deadline. Then the secrets start to emerge, some of them in person, and they don't stop. Everything changes.
Additional New Titles for Adults
• Furious Hours by Casey Cep
• Wine and War by Don and Petie Kladstrup
• Have You Seen Luis Velez? by Catherine Ryan Hyde
New for Middle- and High-School Youth
Shouting at the Rain
by Lynda Mullaly Hunt. Delsie loves tracking the weather. Lately, though, it seems the squalls are in her own life. She's always lived with her kindhearted Grammy, but now she's looking at their life with new eyes and wishing she could have a "regular family."
Delsie observes other changes in the air, too—the most painful being a friend who's outgrown her. Luckily, she has neighbors with strong shoulders to support her, and Ronan, a new friend who is caring and courageous but also troubled by the losses he's endured.
As Ronan and Delsie traipse around Cape Cod on their adventures, they both learn what it means to be angry versus sad, broken versus whole, and abandoned versus loved, and that, together, they can weather any storm.
Additional New Titles for
Middle- and High-School
• Just Jaime by Terri Libenson
• Song for a Whale by Lynne Kelly
• How High the Moon by Karyn Parsons
New Picture, Early Reader, and Chapter Books
Me and My Place in Space by Joan Sweeney. Where is the earth? Where is the sun? Where are the stars?
Now with new art by Christine Gore, here is an out-of-this world introduction to the universe for children. With Earth as a starting point, a young astronaut leads readers on a tour past each planet and on to the stars, answering simple questions about our solar system.
In clear language, drawings, and diagrams, space unfolds before a child's eyes. Colorful illustrations, filled with fun detail, give children a lot to look for on every page, and a glossary helps reinforce new words and concepts. A terrific teaching tool, Me and My Place in Space is an easy and enjoyable way to introduce the concept of space to budding astronomers.
Additional New Picture Books
• I Want to Be an Astronaut by Byron Barton
• What Kind of Car Does a T. Rex Drive? by Mark Lee and Brian Biggs
New Early Reader Books
• Peppa in Space by Scholastic
• Fly Guy Presents: Space by Tedd Arnold
New Chapter Books
• Zoey and Sassafras: The Pod and the Bog by
Asia Citro
• Stink: Hamlet and Cheese by Megan McDonald