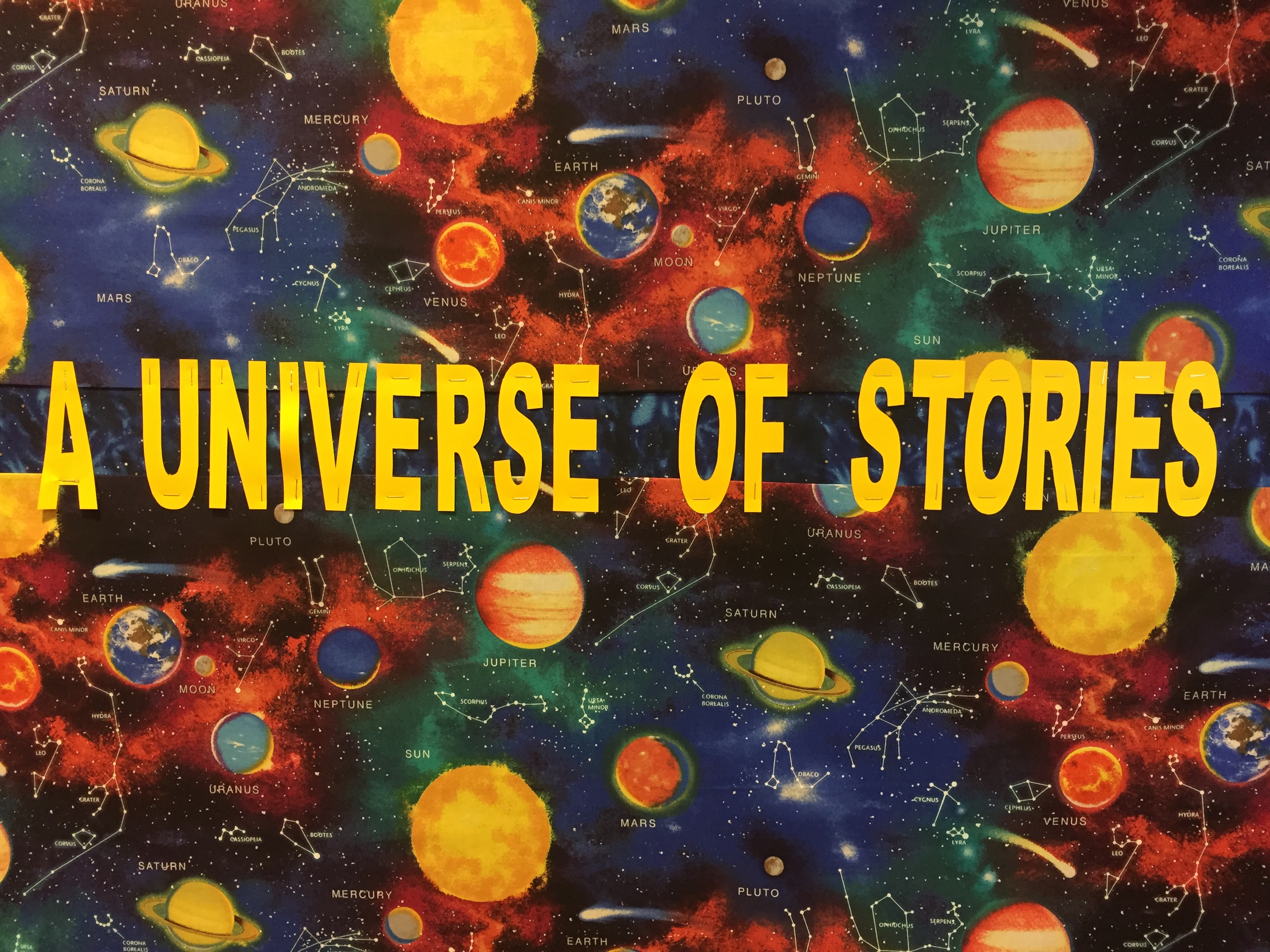 "A Universe of Stories" Summer Reading Program
The OSL Library's summer reading program, "A Universe of Stories," will run from June 2 through August 4. Each day they check out items, children, youth (through high school), and adults will receive a treat.
In addition, the one who reads the most books in each age group during the program will receive a $15 gift card. Throughout the program, the Library will track and display the number of books each patron reads on planets on the "Universe of Stories" bulletin board. Each patron will also "testify" how God speaks to them through books by writing on their planet.
Monthly Book Club for Adults
The Book Club for Adults meets at 7:00 p.m. on the fourth Thursday of each month in the OSL Library to discuss that month's book. The June 27 selection will be The Heart's Invisible Furies by John Boyne.
Cyril Avery is not a real Avery, or at least, that's what his adoptive parents tell him. If he isn't a real Avery, then who is he?
Born out of wedlock to a teenage girl cast out from her rural Irish community and adopted by a well-to-do and eccentric Dublin couple, Cyril is adrift in the world, anchored only tenuously by his heartfelt friendship with the infinitely more glamorous and dangerous Julian Woodbead. At the mercy of fortune and coincidence, he will spend a lifetime coming to know himself and where he came from. Over his many years, Cyril will struggle to discover an identity, a home, a country, and much more.
In this, Boyne's most transcendent work to date, we are shown the story of Ireland from the 1940s to today through the eyes of one ordinary man. The Heart's Invisible Furies is a novel to make you laugh and cry while reminding us all of the redemptive power of the human spirit.
Join this exciting community of readers! A list of 2019 selections is available in the OSL Library.
Second Saturday Movie Goes on Summer Vacation!
The Second Saturday Movies are on break, but will return in September with Breakthrough.
When Joyce Smith's 14-year-old son John fell through an icy Missouri lake one winter morning, she and her family had seemingly lost everything. At the hospital, John lay lifeless for more than 60 minutes, but Joyce was not ready to give up on her son. She mustered all her faith and strength into one force and cried out to God in a loud voice to save him.
Miraculously, her son's heart immediately started beating again.
Breakthrough is about a profound truth: prayer really does work. God uses it to remind us that God is always with us, and when we combine it with unshakable faith, nothing is impossible.
Make a day of it on September 14, with the movie at 2:30 in the Holy Word Theatre, followed by worship at 5:00 in the Sanctuary, and dinner afterward in The Gathering Place!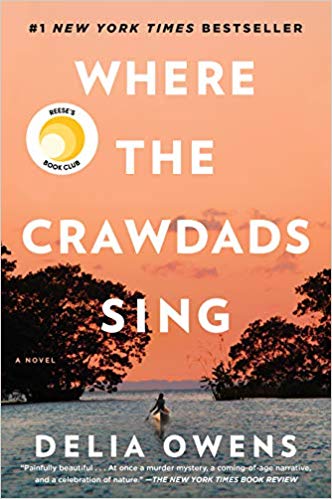 Summer One Church One Read
The Library Committee has selected Where the Crawdads Sing by Delia Owens as its Summer One Church One Read title. Eleven copies will be available for checkout in the Library on June 2. The discussion is scheduled for 10:00 a.m. on September 22.
For years, rumors of the "Marsh Girl" have haunted Barkley Cove, a quiet town on the North Carolina coast. In late 1969, when handsome Chase Andrews is found dead, the locals immediately suspect Kya Clark, the so-called Marsh Girl.
Sensitive and intelligent, Kya has survived for years alone in the marsh that she calls home, finding friends in the gulls and lessons in the sand. But the time comes when she yearns to be touched and loved. When two young men from town become intrigued by her wild beauty, Kya opens herself to a new life until the unthinkable happens.
Where the Crawdads Sing is an exquisite ode to the natural world, a heartbreaking coming-of-age story, and a surprising tale of possible murder. Owens reminds us that we are forever shaped by the children we once were, and that we are all subject to the beautiful and violent secrets that nature keeps.
Library Hours
Sunday 8:30 a.m.–12:15 p.m.
Monday 9:00 a.m.–noon
Tuesday 9:00 a.m.–noon
Wednesday 9:00 a.m.–3:00 p.m.
Thursday 9:00 a.m.–noon
Friday Closed
2nd Saturday of the month 10:00 a.m.–noon and 4:30–6:30 p.m.
New for Adults
Lost Roses by Martha Hall Kelly. It is 1914, and the world has been on the brink of war so often, many New Yorkers treat the subject with only passing interest. Eliza Ferriday is thrilled to be traveling to St. Petersburg with Sofya Streshnayva, a cousin of the Romanovs.
The two met years ago one summer in Paris and became close confidantes. Now Eliza embarks on the trip of a lifetime, home with Sofya to see the splendors of Russia: the church with the interior covered in jeweled mosaics, the Rembrandts at the Tsar's Winter Palace, the famous ballet.
When Austria declares war on Serbia and Russia's imperial dynasty begins to fall, Eliza escapes back to America, while Sofya and her family flee to their country estate. In need of domestic help, they hire the local fortune-teller's daughter, Varinka, unknowingly bringing intense danger into their household.
On the other side of the Atlantic, Eliza is doing her part to help the White Russian families find safety as they escape the revolution. But when Sofya's letters suddenly stop coming, she fears the worst for her best friend.
From the turbulent streets of St. Petersburg and aristocratic countryside estates to the avenues of Paris where a society of fallen Russian émigrés live to the mansions of Long Island, the lives of Eliza, Sofya, and Varinka will intersect in profound ways. In her newest powerful tale told through female-driven perspectives, Martha Hall Kelly celebrates the unbreakable bonds of women's friendship, especially during the darkest days of history.
Additional New Titles for Adults
• The Road Home by Richard Paul Evans
• Tending Roses by Lisa Wingate
• A Woman Is No Man by Etaf Rum
New for Middle- and High-School Youth
Caterpillar Summer by Gillian McDunn. Cat and her brother Chicken have always had a very special bond—Cat is one of the few people who can keep Chicken happy. When he has a "meltdown," she's the one who scratches his back and reads his favorite story.
Cat's the one who knows what Chicken needs. Since their mom has had to work double-hard to keep their family afloat after their father passed away, Cat has been the glue holding her family together.
But even the strongest glue sometimes struggles to hold. When a summer trip doesn't go according to plan, Cat and Chicken end up spending three weeks with grandparents they never knew. For the first time in years, Cat has the opportunity to be a kid again, and the journey she takes shows that even the most broken or strained relationships can be healed if people take the time to walk in one another's shoes.
Additional New Titles for
Middle- and High-School
• Opposite of Always by Justin A. Reynolds
• Kazu Jones and the Denver Dognappers by Shauna Holyoak
• Diary of an Awesome Friendly Kid: Rowley Jefferson's Journal by Jeff Kinney
New Picture, Early Reader, and Chapter Books
Roar! A Noisy Counting Book by Pamela Duncan Edwards. One day, while great big lions lie basking in the sun, a little lion cub goes off to find some fun. Roars the little lion cub, "Who will play with me?"
One red monkey rushes up a tree. Poor little lion cub! All he wants is someone to play with, but he is simply too noisy.
As the little lion cub roars his way across the grassland, young picture-book readers can count the African animals, identify them by color and "roar" along too.
Additional New Picture Books
• Mousetronaut Goes to Mars by Mark Kelly
• Roaring Rockets by Tony Mitton and Ant Parker
New Early Reader Books
• The Adventures of Ook and Gluk, Kung-Fu Cavemen from the Future by George Beard and Harold Hutchins
• Veggietales: Bob and Larry's Creation Vacation by Karen Poth
New Chapter Books
• The Dancing Pancake by Eileen Spinelli
• Zoe in Wonderland by Brenda Woods