OSL Ste-phen Ministries
God Is Faithful throughout Our Histories
Joan Bacon
I don't know how it was for you, but History definitely was not among my favorite subjects in school! I was in the "Why do we have to learn this stuff?" crowd. But gradually, I learned more of the "because" behind that "why." For example, medical histories became relevant when I married and had children. And as my parents and relatives aged, I felt an urgency to learn their histories and glean their wisdom before it was too late. My sons' marriages to women from different cultures, the interconnectedness of the world, changing demographics, travel, reading, divisive politics—all of these things and more—stretched me to re-examine, through others' eyes, the narrow view of history I learned in school.
Marking anniversaries is one way we honor important events in the histories of our family, our community, nation, and world. Most anniversaries call for joyful celebration; others are clad in solemnity. But all anniversaries and all histories are undergirded by God's remarkable faithfulness across the generations.
In October, OSL celebrated the 30th anniversary of Stephen Ministry in our congregation. We are grateful to Judy Kahl, Don Lehmann, Nadine Lehr, Arlen Viste, Tim Lemme, and many others who initiated and nurtured it over those 30 years (see photo). We celebrate the contributions of OSL's Stephen Ministers, past and present, and the 735 caring relationships between them and OSL members. Blessed by this rich history, Stephen Ministers remain available to provide Christian support to anyone going through difficult times.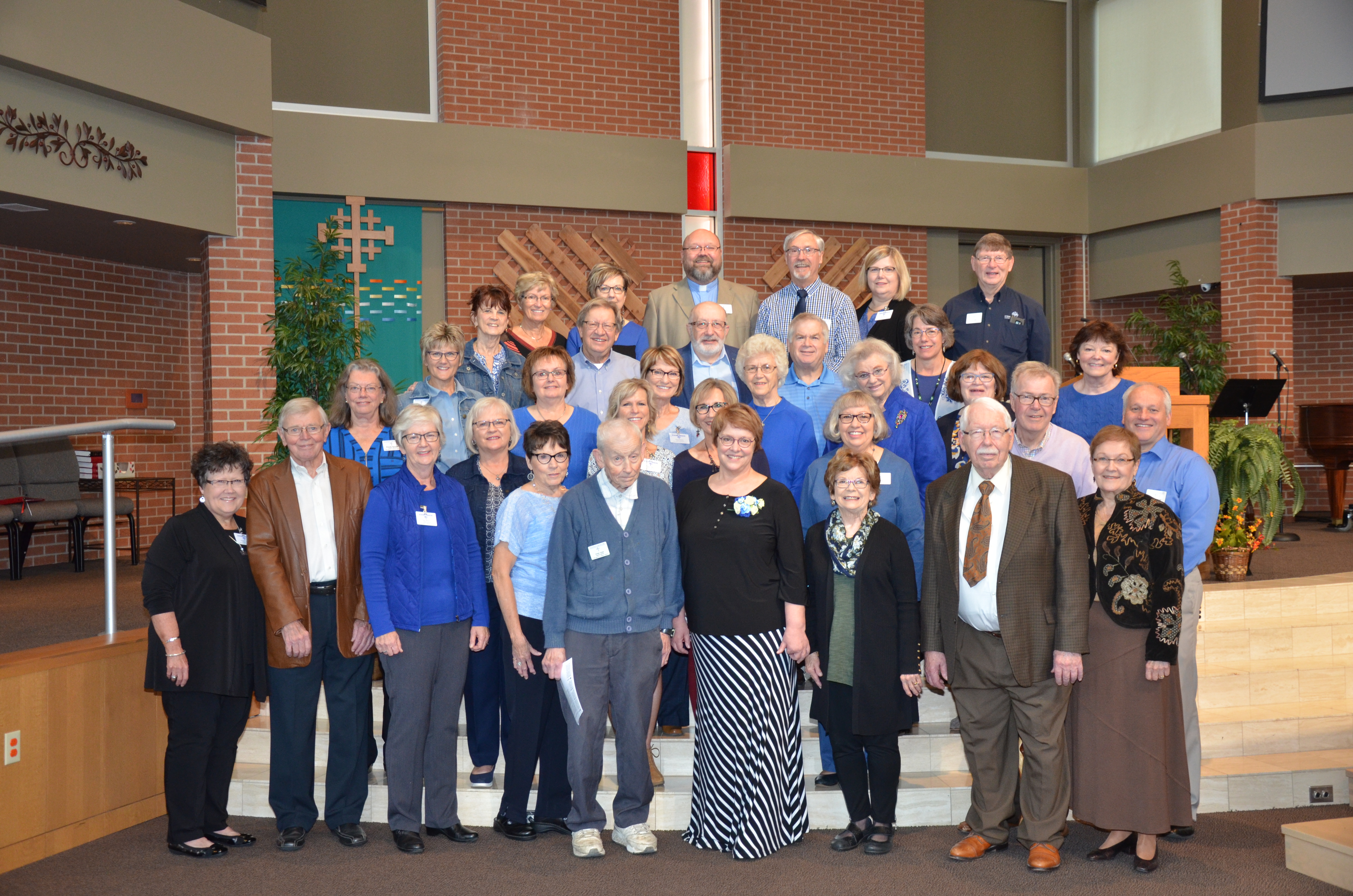 <p style="text-align: center"><span style="color: #2ea3f2; font-family: Arial,Helvetica,sans-serif; text-align: center; font-size: 16px; margin-bottom: 0px; margin-top: 0px;"><b>Be Notified When <i>The Intercom </i>Is Updated!</b></span></p><br><!-- BEGIN: Constant Contact Email List Form Button --><div align="center"><a href="http://visitor.r20.constantcontact.com/d.jsp?llr=cgxs7srab&p=oi&m=1118399192258&sit=5itf56ajb&f=367e76f6-0208-4b67-b32c-a3d9f409786c" class="button" style="background-color: rgb(0, 0, 144); border: 1px solid rgb(91, 91, 91); color: rgb(255, 255, 255); display: inline-block; padding: 8px 10px; text-shadow: none; border-radius: 10px;">Sign Up for The Intercom</a><!-- BEGIN: Email Marketing you can trust --><div id="ctct_button_footer" style="font-family:Arial,Helvetica,sans-serif;font-size:10px;color:#999999;margin-top: 10px;" align="center">For Email Marketing you can trust.</div></div>