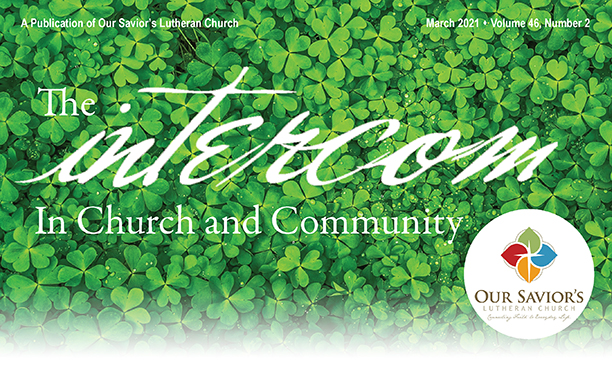 A Publication of
Our Savior's Lutheran Church,
Sioux Falls, South Dakota
The Intercom focuses on a particular ministry, event, or activity that illustrates
OSL's commitment to Connecting Faith to Everyday Life.
Ministry Spotlight:
Original Music at OSL
By Pr. Justin Kosec, with accompaniment by Gene LeVasseur, Matthew Tylutki, Deanna Wehrspann, and Denny Gale

Prefer to View The Intercom as a Single PDF File? Click Below!