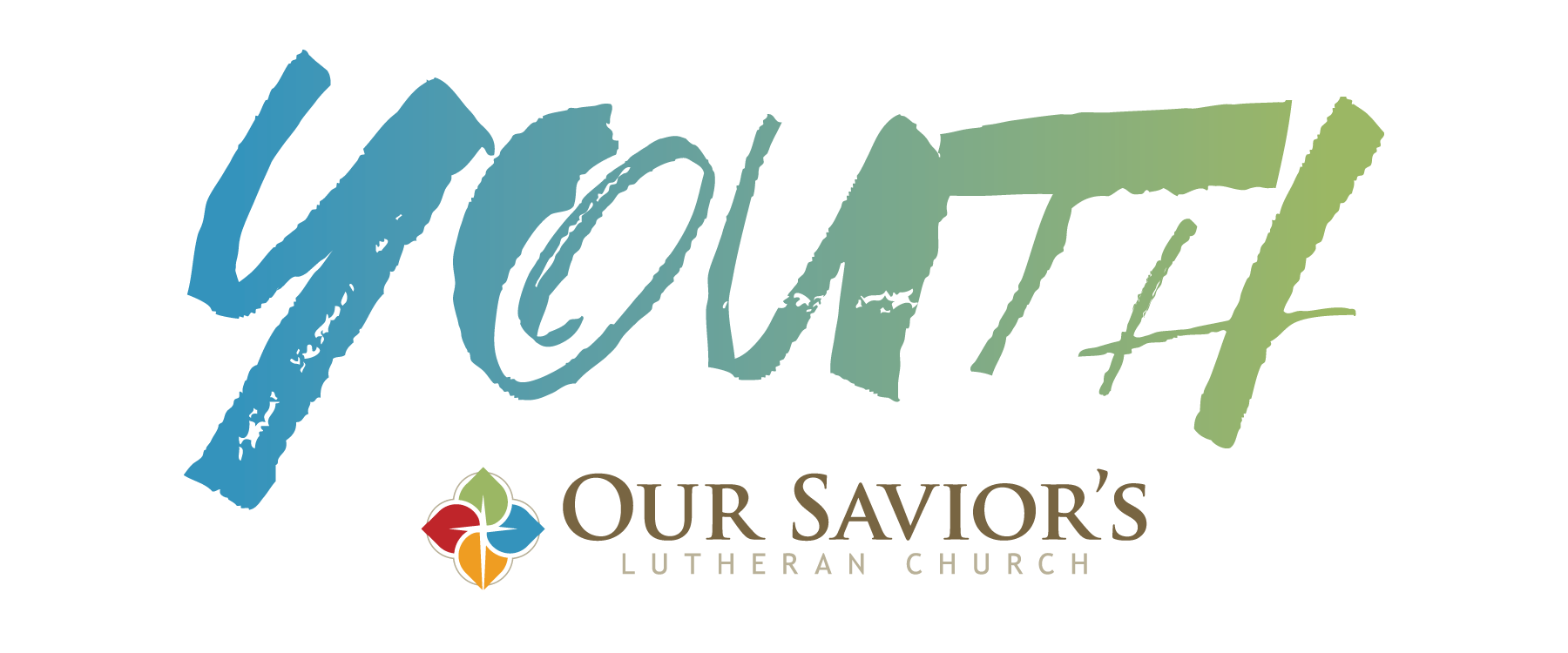 With God in the Rockies
by Mollie Varpness, Youth and Family Intern
June was a busy month for Our Savior's youth, who have been doing God's work with their hands in many ways. June 15 through 22, 17 youth and seven adults ventured out to Rainbow Trails Lutheran Camp in Colorado for a week of backpacking, hiking, and whitewater rafting with God in the Rocky Mountains. The beautiful mountains gave them the opportunity to connect with God as well as nature. The week was full of laughter and fellowship, overcoming challenges that the mountains held, and growing closer to God.
One major challenge was the ever-changing weather because of the higher elevation—we encountered snow, hail, and rain on a single day's hike. The memory that I will hold onto is not the cold, but the way the students embraced the change. When the rain came, we laughed under the trees. When the trail turned into snow, we sang songs together. When the hiking path came into contact with the river, we worked together to help everyone safely cross. Kindness and compassion overflowed from all the youth as they each made an important contribution to our team.
While reflecting on the week, students talked about the trip being an eye-opening experience. They spoke of learning and seeing God in the people around them. They talked about how the hike on the mountain strengthened their relationship with God, and how being in nature, away from distractions, helped them make lifelong friendships.
As this is written, OSL youth are on their trip to Duluth for service work and connecting with God in beautiful Northern Minnesota. There will be many stories of the students' next adventure in God's glorious creation.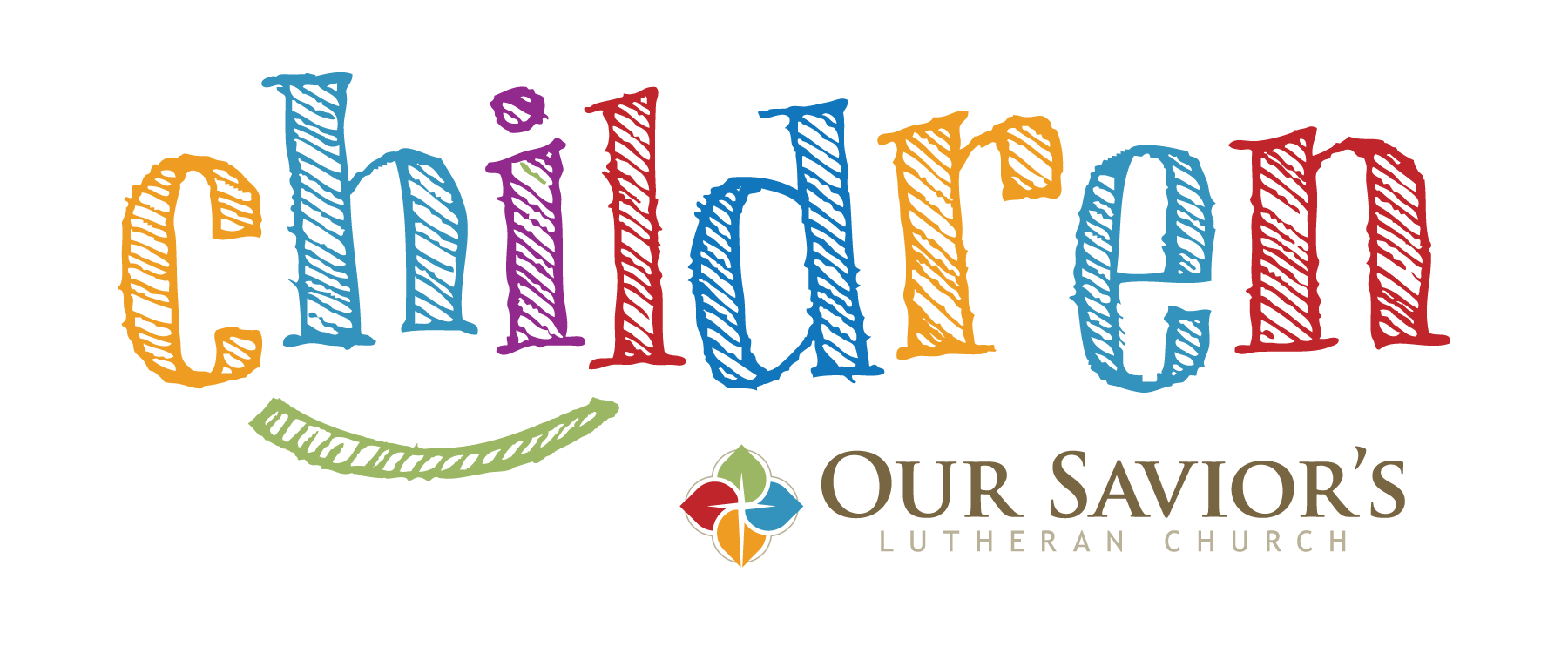 Why Frolic?
by Melissa Nesdahl
Sunday School 2019–2020 will kick off on September 8 at 10:00 a.m., and OSL offers many opportunities for you to bring your child to experience God in fresh ways—beginning at birth, with Frolic! Gone are the days of waiting to create faith formation in the lives of children; here to stay are opportunities to share Bible stories with everyday toys and activities with your children from infancy on up!
By the time a child is three, he or she has heard about 45 million words, but how many of those are faith words? Science tells us that a gap between baptism and traditional Sunday School means we would miss integrating the Hope of their life into their infant/toddler brain when it is most formative. Frolic eliminates that gap while empowering you as a parent. It gives you the tools to interact with your child and pass on the faith without being a "religious expert."
In Frolic, you and your child come to hear a short faith story, then journey to age-appropriate interactive stations (infant and toddler) that infuse faith into everyday play—a choose-your-own-adventure experience!
Unlike Rotation and Connect Sunday School, you do not need to stay until 10:50 a.m. The idea is for you to experience Frolic without your infant or toddler fizzling out. So, once you've done all you wanted to for the week, you are free to go.
In addition to take-home classroom items, you will receive a monthly newsletter highlighting age and faith development for your child, so be sure to register online for Frolic to ensure your email is in the system.
Once your child turns four, he or she may begin Rotation Sunday School. If this happens during the Frolic year, you may decide after your child's birthday if you want to complete the year in Frolic or have your child move to rotation. One way is not better than the other.
Frolic does not meet on the first Sunday of each month, allowing you to attend Sabbath Seekers coffee and conversation in Fellowship Hall. The opportunity for parents to congregate in the Frolic room and in Sabbath Seekers will allow you to meet and develop relationships with other OSL parents in the same phase of life.
Frolic will kick off with a Creation Story Party on September 8, at 10:00 a.m., on the lower level. Interactive stations, cherished smiles, and treasured moments await!
Welcome to Church Milestone
August 18 is the Welcome to Church milestone for two-year-olds and their families. Your family will enjoy a light lunch together and get information on the scavenger hunt you will then embark on throughout the building. At each key location, your two-year-old will pick up a puzzle piece and have his or her picture taken. The photos will then be used to create personalized book for your family to keep. This timeless treasure will tell your child that they are loved in this space.
The milestone will begin at 11:30 a.m. and be done no later than 1:00 p.m. Your entire family is welcome to participate! Sign up by August 11 through the SignUpGenius link you received via email, or contact Melissa Nesdahl, Director of Faith Formation (mnesdahl@oslchurch.com), to let her know how many in your family will be attending and your two-year-old's name.
OSL Youth and Family Day at Wild Water West
Come for an evening of fun in the sun on Wednesday, August 14, from 4:00 to 8:00! There will be a live DJ and Wild Water West prize giveaways at a special price! Admission for those 48 inches tall or taller will be $7.50 plus tax; under 48 inches and seniors will be $4 plus tax; and children under age two will be free.
Children grade five and younger must have a parent or caring adult present. If you plan to drop off your sixth- through 12th-grader and would like them to check in and out with Youth Director John Schomberg, email him in advance: jschomberg@oslchurch.com.
Register for Frolic, Sunday School, and Wednesday School
Registration for the 2018–2019 Frolic, Sunday School, and Wednesday School year is now live! Visit oslchurch.com/children and follow the applicable links.
It is important that every parent or caring adult register each child every year, so OSL has current contact information and you are ensured of receiving the proper age-specific mailings during the year.
Frolic is for children from birth through three, with their parents, and meets on Sundays except for the first Sunday of the month. Rotation Sunday School is for children age four through third grade, and is offered on Sundays and Wednesdays. Connect is for fourth- and fifth-graders, and is available on Sundays and Wednesdays. Students are divided by age level on Sundays, whereas there is one Rotation group and one Connect class on Wednesdays, due to class sizes. The program is the same on both days.
Be sure to register before Kick-Off Sunday, which is September 8. Wednesday School will begin on September 11. It's going to be a wonderful year!