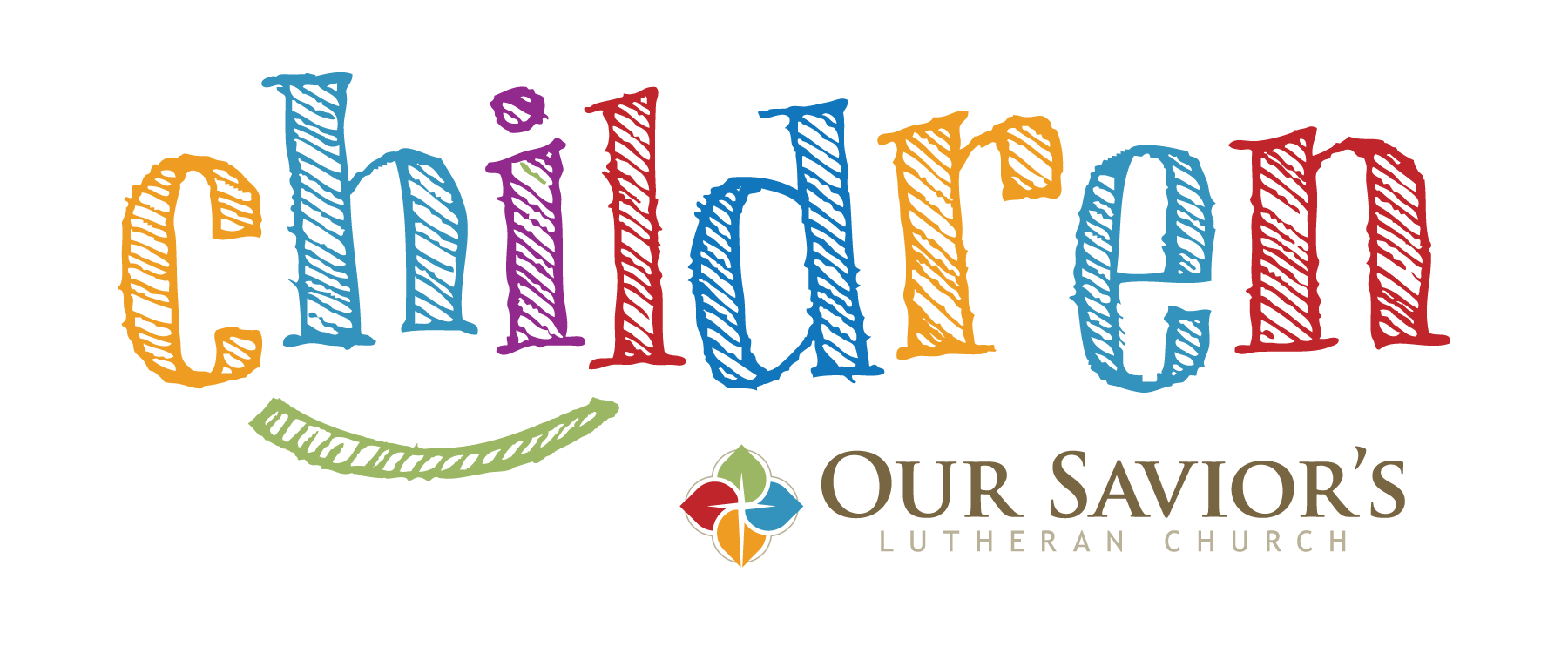 Faith Formation Notes
OSL Children's Christmas Program, "Crazy, Busy, Peaceful Holy Night," will be presented on December 16 at the 8:45 Celebrate and
11:00 a.m. Festive services. Come and enjoy what the students have prepared! Students with special speaking roles and dancers will have practice on December 15, from 9:00 to 11:00 a.m. All other students age four through fifth grade will practice from 10:00 to 11:00.
Wednesday School is now on the Advent schedule: December 5, 12, and 19. Students will meet from 6:00 to 6:35 p.m. Parents, please pick your child up on time so that you can worship together afterward.
OSL Children's Ministry will be on Christmas break from December 23 through. Wednesday School will resume on January 3. Have a blessed holiday!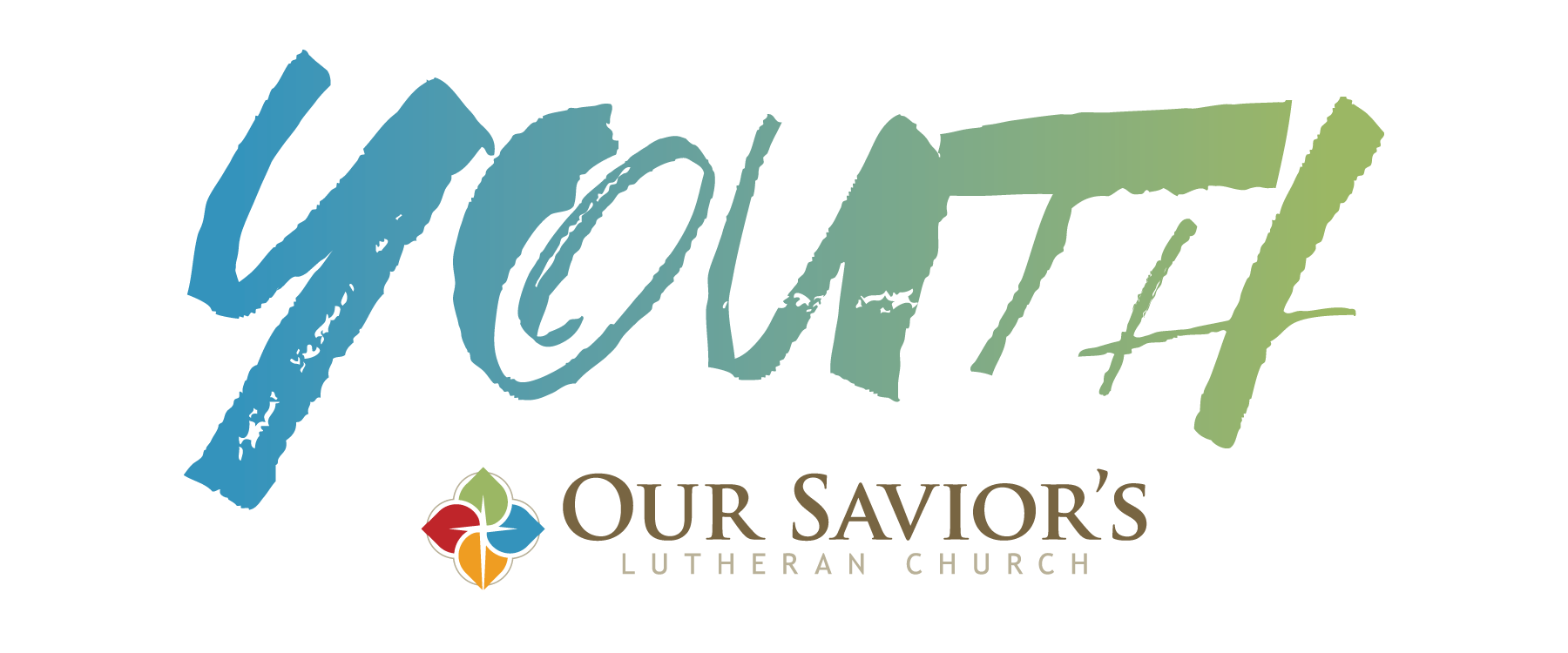 Youth Ministry Notes
Youth Group
Middle School Youth Group. Students in grades six through eight are welcome to join us on Sunday mornings, from 10:00 to 10:50, in the Youth Room. Grow in faith through games, activities, and opportunities to serve, all while learning about God and having a lot of fun.
High School Youth Group. All students in grades nine through 12 are welcome to join us on Wednesday nights, from 7:00 to 9:00, in the Youth Room. Youth group is a little different each week, as we explore various topics through worship, study, prayer, and service, as well as games, activities, and off-campus activities such as bowling, trampoline parks, hayrides, mall scavenger hunts, and much, much more.
High School Girls' Bible Study meets on Sundays, at 10:00 a.m., in the Oasis Room. High-school girls are invited to join Elle, Takara, and Katie to work through different books of the Bible while having opportunities to talk about life and create lasting relationships.
Confirmation
Confirmation class for sixth- through eighth-graders meets every Wednesday, from 6:00 to 7:15 p.m. Start in Fellowship Hall for large-group time with Pr. Sami and John, then head to your small groups for a time of reflection and fun. For questions or to register, contact nmindt@oslchurch.com; 336-2942, ext. 35.
Youth Events
Serve at the VOA Dakotas Youth Center on December 12, from 4:30 to 6:00 P.M. Since 1999, Volunteers of America, Dakotas has provided afterschool and academic supports to students in our community in a safe and nurturing environment. This is OSL's High School Youth Group's opportunity to show care for these students and grow in faith by simply playing games and hanging out with the youths there.
Middle School Christmas Games and White Elephant Gift Exchange on Sunday, December 16, from 5:00 to 7:00 p.m. The fun will begin with a meal and then move on to Christmas Games in the Gym. Later we will exchange our gifts. See the Winter Newsletter or email John for more information: jschomberg@oslchurch.com.
High School Progressive Dinner and White Elephant Gift Exchange. On December 19, the High School Youth Group will meet in the Youth Room at 6:45 p.m. to set off on our first annual Progressive Dinner and White Elephant Gift Exchange. We will head out into the neighborhood to eat three courses at different locations, ending at Tré Ministries for dessert and our gift exchange. How the gift exchange works: Each youth is asked to bring a wrapped gift. See the Winter Newsletter or email John ( jschomberg@oslchurch.com) for more information. Parents: We are looking for people to donate desserts for this event. If you are able to help please email John, jschomberg@oslchurch.com.
High School Okoboji Winter Retreat. High School Youth will head to Okoboji on January 26 and 27 for a fun weekend of bonding, growing in our faith, and fun. We will stay at Okoboji Lutheran Bible Camp and attend the Okoboji Winter Games, go to dinner, spend time bonding in the retreat center, attend services at a local Lutheran church, and spend a few hours at Boji Splash Indoor Waterpark. Cost for students is $30, plus money for dinner. The $30 includes lodging, retreat center, three meals (two lunches and a breakfast), snacks, and Boji Splash Waterpark admission. Deadline to sign up is Wednesday, January 9. Contact John, jschomberg@oslchurch.com, for more information. Parents: Want to attend with your youth to provide supervision and transportation? Contact John, jschomberg@oslchurch.com.
—John Schomberg, Director of Youth Ministry
jschomberg@oslchurch.com; 336-2942, ext. 35