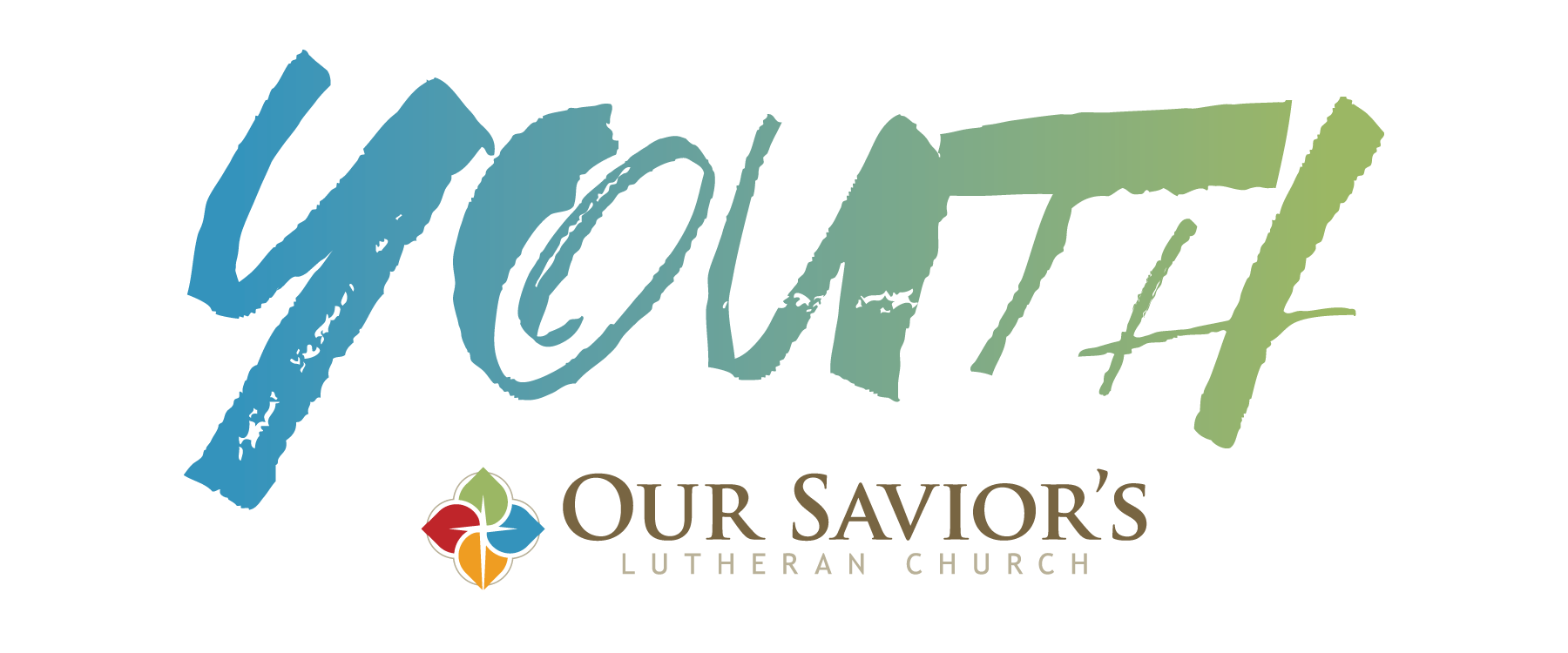 An OSL Youth Christmas
We had quite the finish to 2019 at OSL Youth Ministry. Before Christmas break, our middle schoolers had their second annual Christmas Games and White Elephant Gift Exchange. With over twenty MSYG students in attendance, we played such games as "Christmas Antlers," "Unwrap a Kiss," and "O Christmas Tree" before eating some Christmas pizza, talking about the nativity, and opening (and stealing) our white elephant gifts.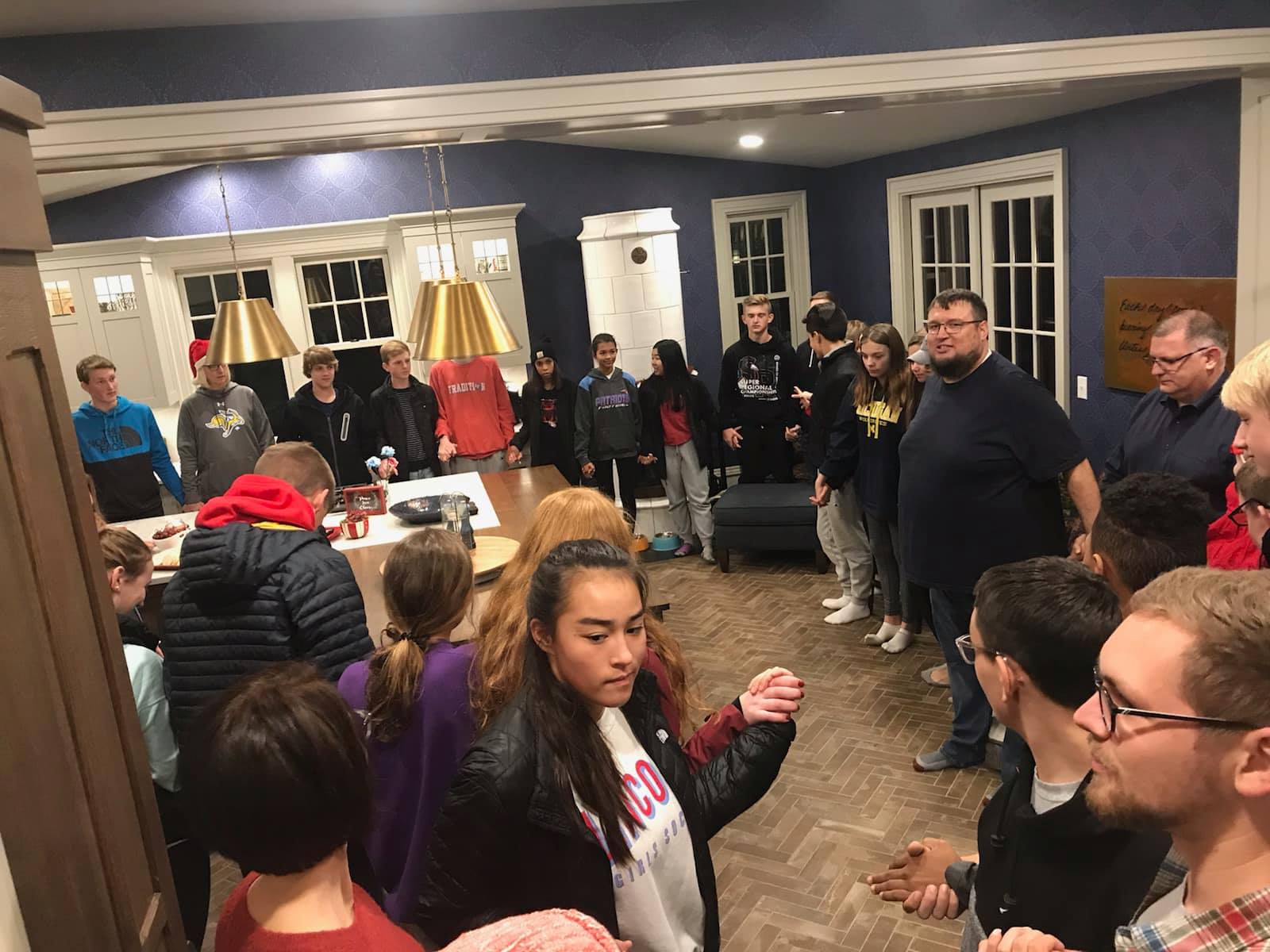 A few days later, our high school youth celebrated the holidays with their second annual Progressive Dinner. Thirty-five kids and adults were able to join in this year as we took the festivities up a notch by renting a bus and visiting homes around the Sioux Falls area. The bus was a blast, host homes were so welcoming, the food was amazing, and gift-giving was filled with smiles. As usual, the while elephant gifts were a hit, with items such as socks, games, candy, and my personal favorite, a box full of firewood. Both events were a reminder of what a blessing it is to serve these wonderful youth and how grateful we are to be in a congregation that provides the opportunity to grow in our faith, serve the world around us, and have a lot of fun.
—John Schomberg,
Director of Youth Ministry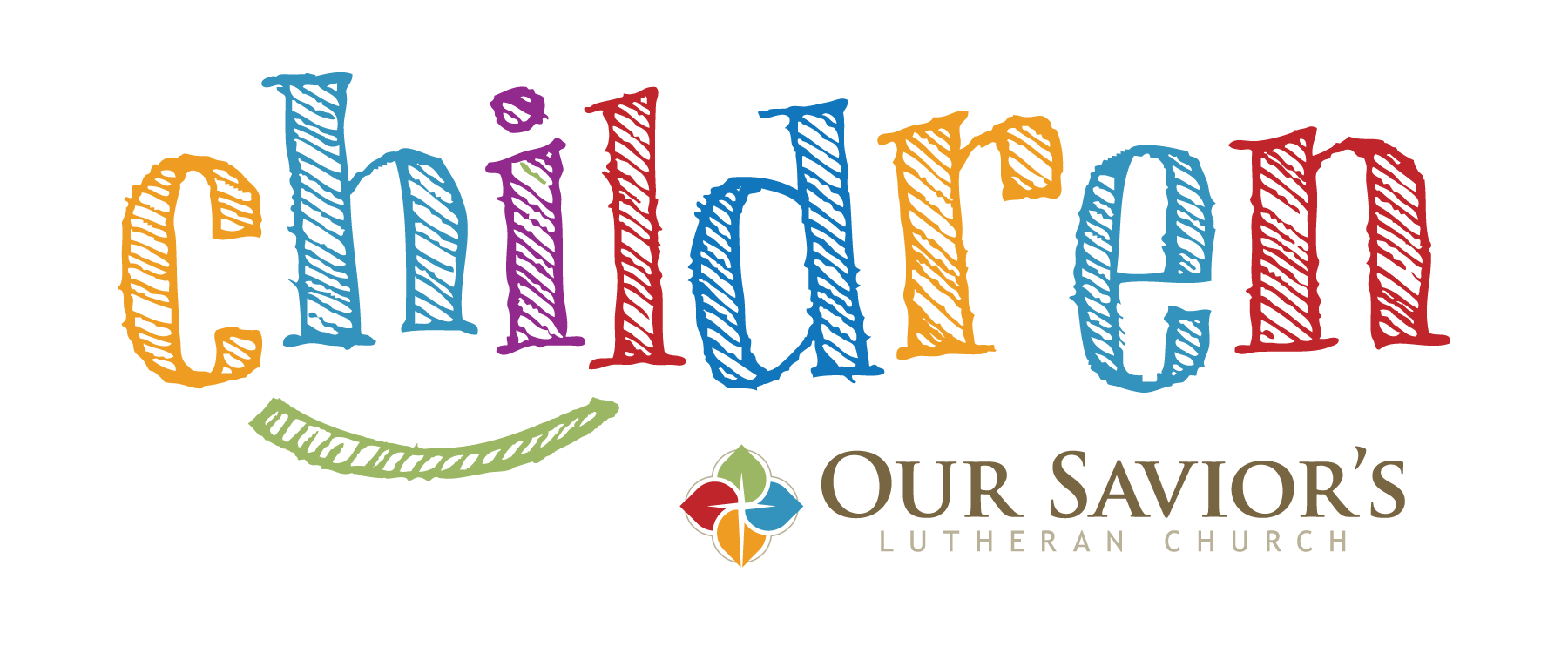 Four- and Five-Year-Old Preschoolers Walk with Jesus
The grocery store. Disney Land. Dance competitions. School. Building LEGOs. The doctor.
These are a few of the places Jesus has gone with OSL's four- and five-year-old preschoolers—well, Jesus goes everywhere with everyone, all the time: we mean Plush Jesus, going with preschoolers participating in the Walk with Jesus Milestone.
Every child at Our Savior's through grade five is invited to participate in a milestone. Each one carefully aligns with the stage they are at in their life. These milestones help nurture faith formation, bring families into relationships with the Youth and Family Pastor, and celebrate new seasons of understanding.
When students enter preschool, their world changes. For some it is their first time away from home. For all, it is a time of growing conceptual awareness.
At OSL, we celebrate this new understanding—and work to calm feelings—with reminders that Jesus is very present with us always. So for one week students carry Plush Jesus with them wherever they go. While they have him, their parents document where Plush Jesus went with their child and take pictures that help share their story, which are later used for a video to be shown in worship services. As students go through their days, constantly having Plush Jesus by their side, they are reminded that real Jesus is a part of everything they do. That there is nothing they experience that the Lord is not present for. In the midst of their fun, Jesus' presence and love for them is reinforced.
This month and into March, you will see students carrying Plush Jesus. When you do, encourage them to have fun and let them know that you think it is special that Jesus is with them. This is one way to make them feel special and for us as a congregation to live out our promise, made in their baptism, to cheer them on in the faith. And enjoy the video, which will be presented at all services on March 29.
If you are the parent of a four- or five-year-old presechooler and you need the SignUpGenius link for your child to walk with Jesus, email me, Melissa Nesdahl, Director of Faith Formation, mnesdahl@oslchurch.com.
Plush Jesus reminds us what a beautiful gift milestone ministry is. Know that Jesus walks with you always.