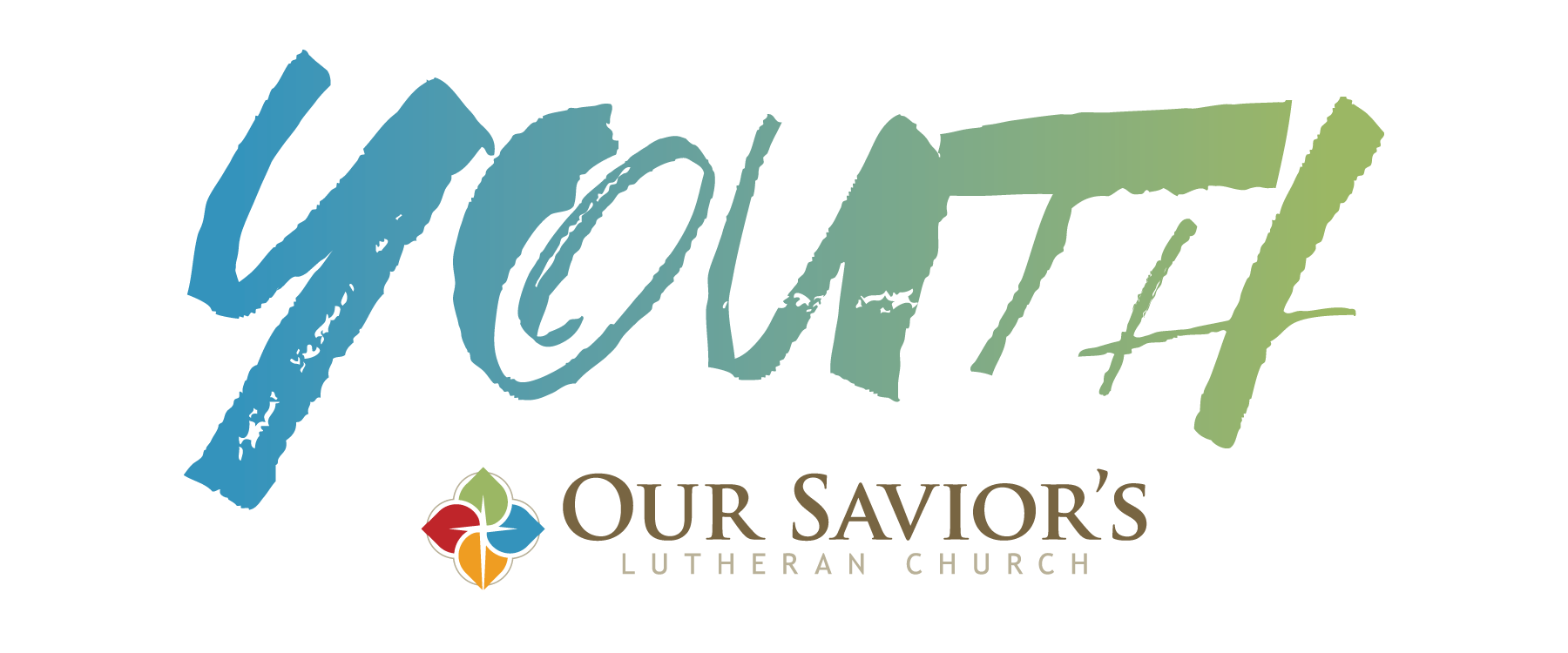 My First Year In Review
By John Schomberg
It has been one year since my arrival at Our Savior's, and so it seems a good time to look back on the year and see what our youth ministry has been up to.
My year began with the last youth group of the school year, at Thunder Road, where I had the opportunity to meet and was impressed by many of our youth.
Less than a month later our summer schedule began, and we were off on our first trip! I joined eight students for the ELCA National Youth Gathering in Houston, where we learned about how God changes everything. In July OSL's middle- and high-school youth traveled to Minneapolis for our Week of Hope Mission Trip, where we served in nursing homes and youth centers during the day and played a lot of 9 Square in the Air at night. Over the summer we also hosted middle-school countdown events on Summer Blast days as well as continuing our Fire Pit tradition for high-school youth.
In the fall we began a new year of youth group by setting a foundation for ministry. We talked about how everyone is welcome, how we treat everyone well, how our youth group is a safe place, and how Jesus loves you. Once we set that foundation, our youth ministry began to grow through youth group and events at the apple orchard, fall lock-ins, the corn maze, pumpkin Olympics, confirmation banquet, and Okoboji Recharge. We were also able to hang out at the VOA youth center, visit Luther Manor, and serve a Thanksgiving feast at the Bowden Youth Center.
Over the winter, youth ministry hit a milestone as our Wednesday night high-school youth group began to average over 25 students. Our middle- and high-school youth groups took part in events such as the progressive dinner, Christmas games, glow games, high-school Okoboji retreat, a series based on the movie Frozen, two more lock-ins, Stampede Hockey with wiener dog races, and the Silent Auction, which brought in over $14,000 dollars for our 46 students who will be attending summer trips to Colorado and Duluth.
As spring began, we sent another group of sixth- through eighth-graders and our very first group of fourth- through sixth-graders to a recharge weekend at Okoboji, and we continue to prepare for our high-school trip to Compass Points in Colorado, where 18 kids and six brave adults will climb a mountain and go whitewater rafting. We are also getting ready for our first Service Learning Mission Trip to Duluth, where 28 youth and seven adults will serve the people of Duluth while exploring the area each evening.
Thank you for a great first year at OSL and for all that this congregation does to support our youth and provide opportunities for them to grow in faith. We have a lot of new and exciting opportunities coming up and I look forward to another great year!
—John Schomberg, Director of Youth Ministry
jschomberg@oslchurch.com; 336-2942, ext. 35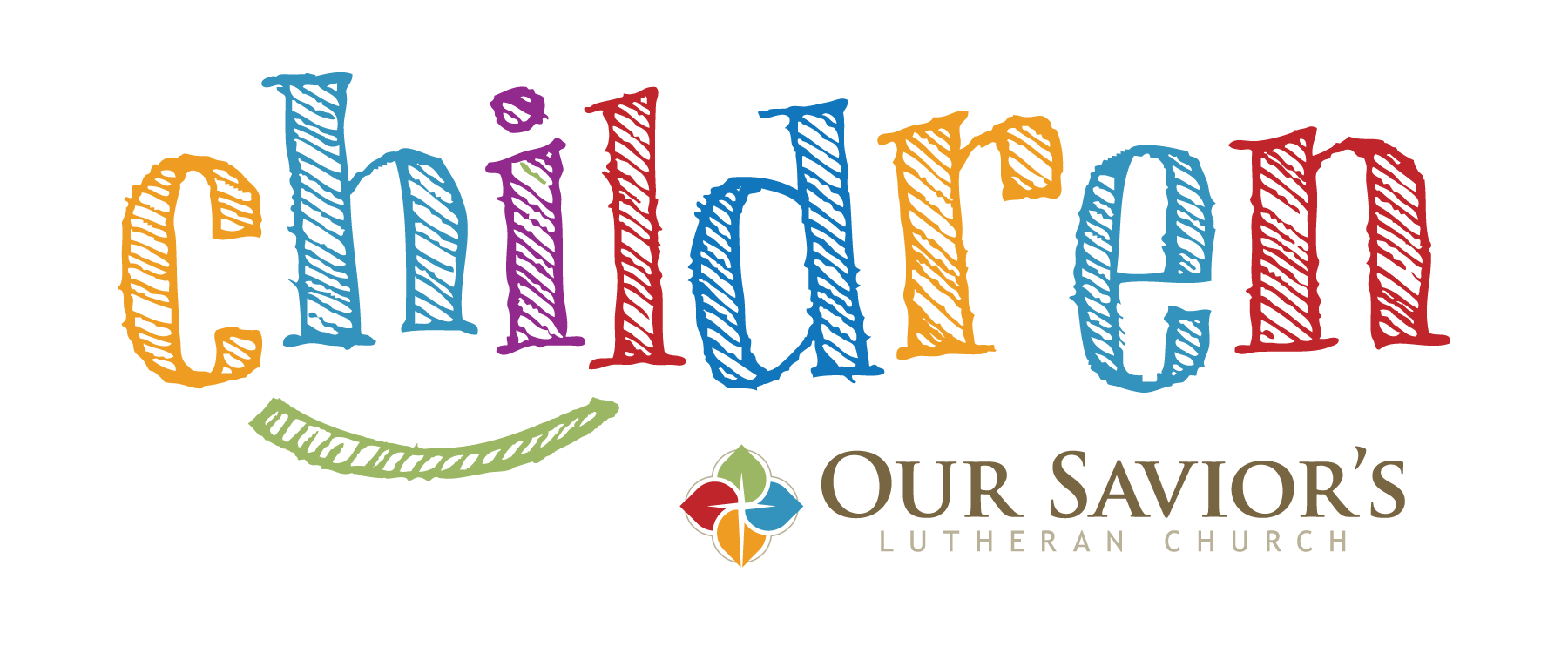 Faith Formation Notes
Third-graders and their parents/caregivers will celebrate their Bible Milestone on May 5. Adults will be led in a blessing over their child, and students will receive their Bibles—marked with words of encouragement from members of the congregation—in the 8:45 a.m. Celebrate worship service. Then, at 10:00, students and parents/caregivers will go to Family Time in the Friendship Room with Pr. Justin. This will be in lieu of Sunday School for Sunday learners.
All Sunday and Wednesday School students age four through fifth grade will sing in the 8:45 a.m. Celebrate worship service on May 5. Please show your student where you will be sitting for worship and then bring him or her down to the Labyrinth Room to warm up.
The final night of Wednesday School will be May 8.
Parents of all children from birth through eighth grade, sign up now for Muffins with Mom and Dad on May 12! We'll be celebrating the end of the education year with food, games, a photo booth, and more in Fellowship Hall from 10:00 to 10:50 a.m. Grandparents and family that may be visiting for the holiday weekend are welcome. There is no cost to attend, but please sign up via the StartUpGenius link you were emailed, or contact Melissa Nesdahl, Director of Faith Formation, mnesdahl@oslchurch.com.
Trying Something New: Drive-In Mystery Movie
Increased engagement in Frolic, and awareness that families seek opportunity to find out-of-the-home activities in cold months, led to our trying something new in OSL Children's Ministry: On March 16, we held our first annual Drive-In Mystery Movie for children age two through kindergarten and their families.
The event actually began before families walked in for the movie. At home, parents and their children worked together to create their "cars" from boxes and laundry baskets. This made space for joyful bonding moments that grew their relationships.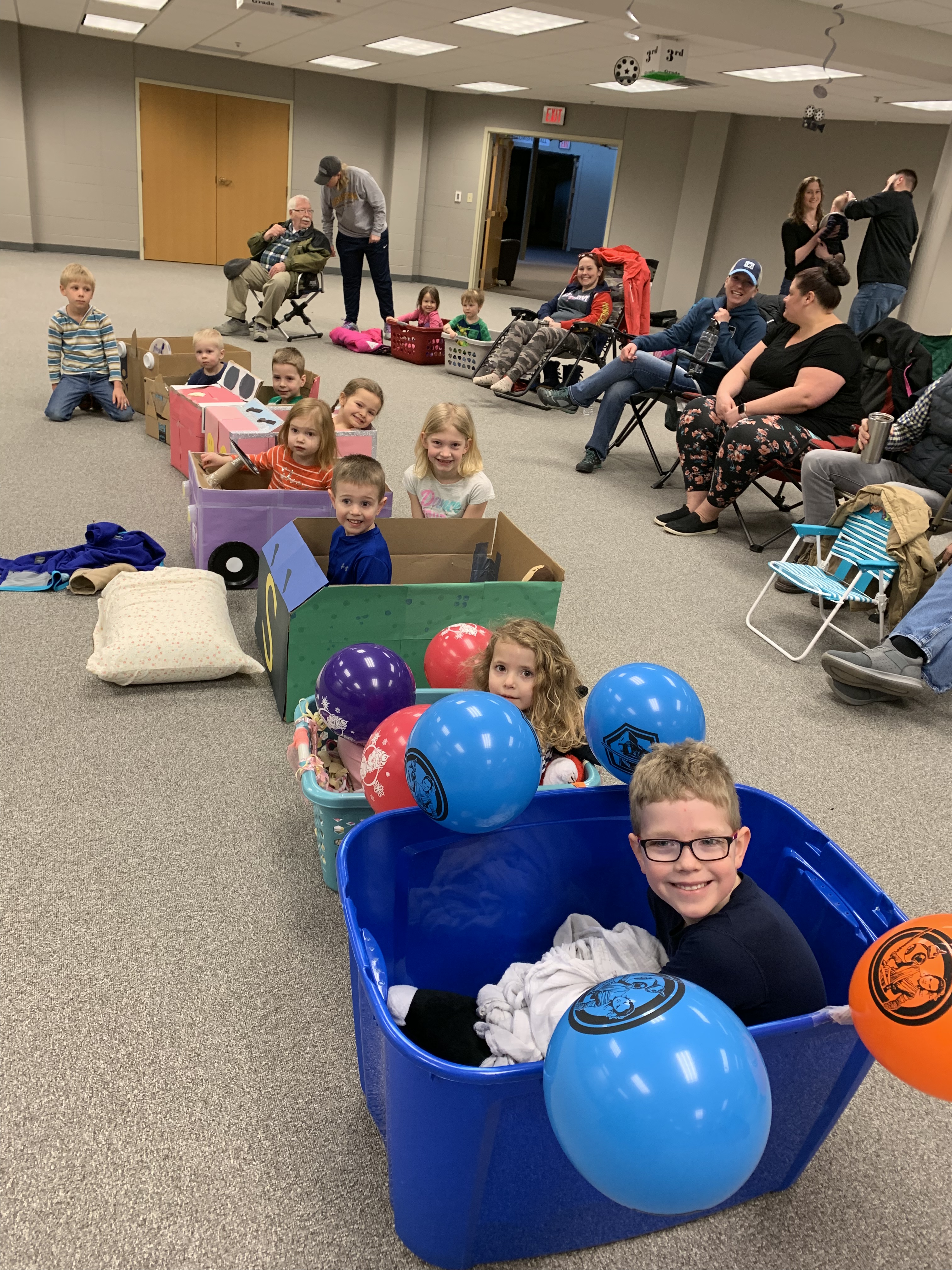 When they arrived for the event, the children—about 15—all got to present their "cars" to the group. Then, sitting in their "cars" beneath movie décor, with gas-can-shaped popcorn boxes and "admit one" ticket napkins in hand, students and adults enjoyed the mystery movie, which was (drumroll, please)
The Gruffalo
. Afterward, ribbons for car creativity were presented.
This free event provided opportunity for families and invited friends to create lasting memories. Look for more such opportunities to come at Our Savior's!
— Melissa Nesdahl, Director of Faith Formation
mnesdahl@oslchurch.com ; 336-2942, ext. 17