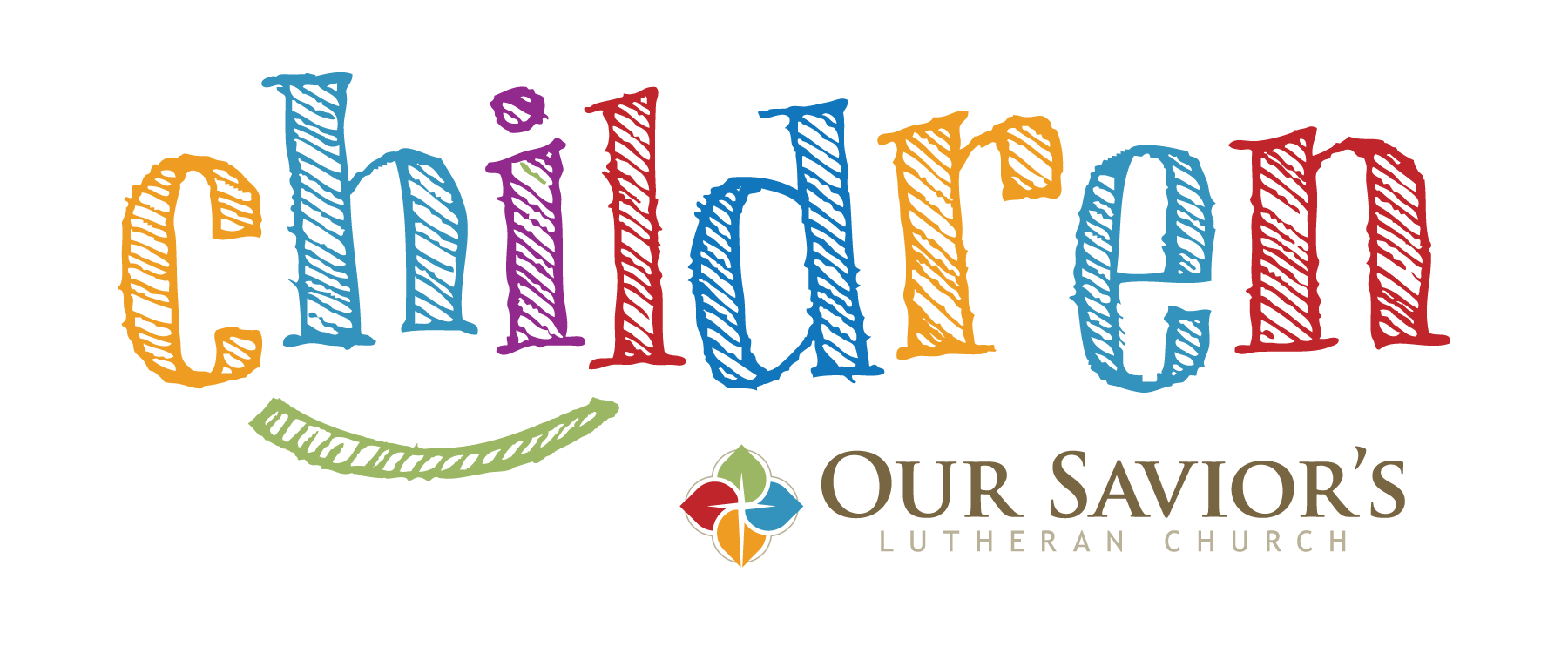 Faith Formation Notes
Second-Graders' Ten Commandments Milestone will be on November 18. Students and their parents will have Family Time with Pr. Sami at 10:00 a.m., in the Friendship Room, which will include a Lego activity. Then families will celebrate the milestone and receive a blessing during the 11:00 Festive worship service. Second graders will not attend Sunday School that day, since they will be in Family Time with their parents.
All Sunday and Wednesday School students age four through grade five will be singing at the 11:00 a.m. Festive worship service on November 18.
The Children's Christmas Program will be on December 16, at the 8:45 Celebrate and 11:00 Festive worship services. This involves all students age four through fifth grade. Special practice will be on the morning of December 15; watch for age-specific times for practice to be announced soon. Be sure to invite your family to celebrate the season and your child's program!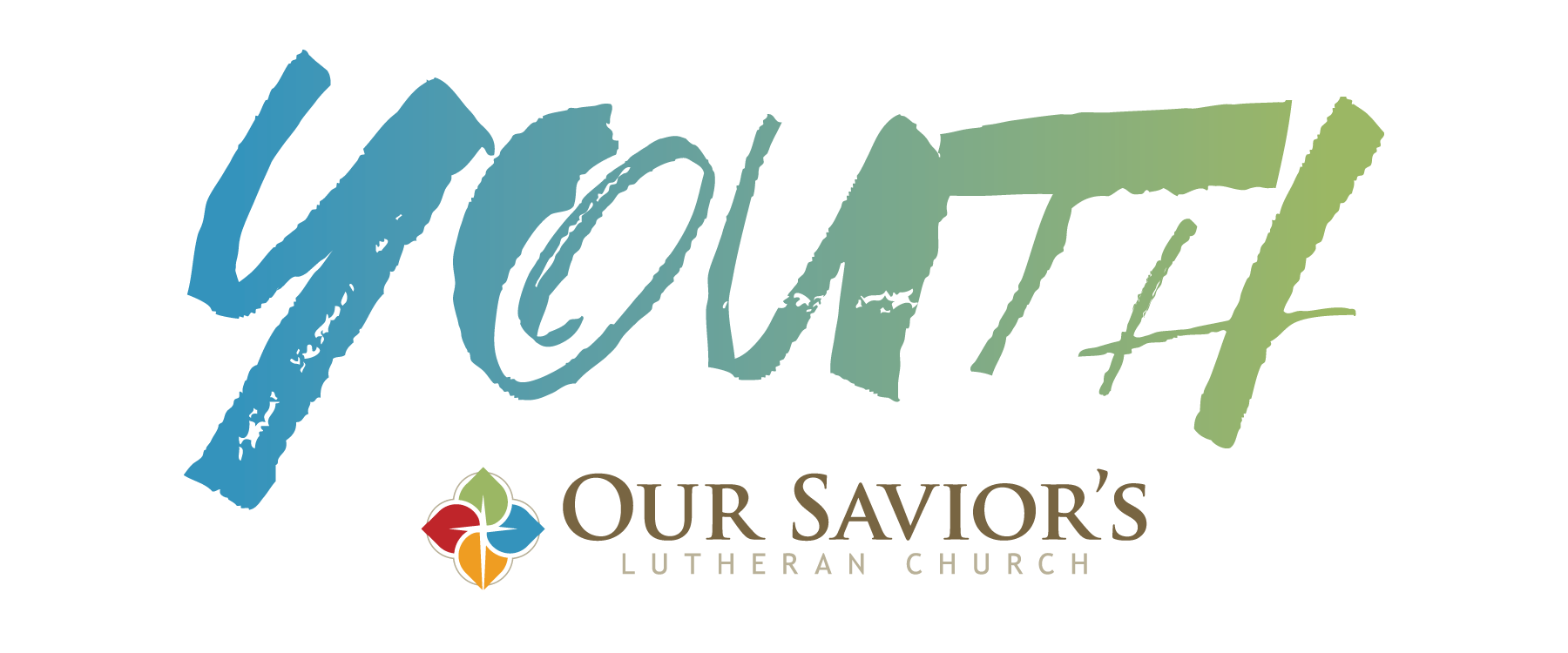 Youth Ministry Notes
We had a great kick-off to the new program year, with 70+ youth each week at Confirmation, almost 40 each week at High School Youth Group, over 20 each Sunday morning for Middle School Youth Group, 37 brave souls who joined in the first All-Night Middle School Lock-In.
We have learned about the importance of welcoming everyone, treating everyone well, being a safe place, and knowing Jesus loves us. We had an opportunity to live out what we learned by heading to Luther Manor for a fun night of bingo and candy with the residents. Trust-building games, nine-square, and checking out our new game room are just a few of the activities we participated in in September. The youth had a chance to join me at "Football Night with John," where I watched our amazing band members led by our very own drum major, Meaghan Murphy. We also made some amazing mugs at our ninth-grade confirmation retreat. In October we saw the FCA visit High School Youth Group, had a great night at the Country Apple Orchard, enjoyed our first annual Spook Fest, had a great time at the corn maze. At this writing, middle-schoolers are about to head to Okoboji for a Recharge Camp. Thank you to all who have made Youth Ministry a success so far in 2018,and for all those invested in helping us grow to impact even more youth in our community.
Youth Group
Middle School Youth Group. Students in grades six through eight are welcome to join us on Sunday mornings, from 10:00 to 10:50, in the Youth Room. Grow in faith through games, activities, and opportunities to serve, all while learning about God and having a lot of fun.
High School Youth Group. All students in grades nine through 12 are welcome to join us on Wednesday nights, from 7:00 to 9:00, in the Youth Room. Youth group is a little different each week, as we explore various topics through worship, study, prayer, and service, as well as games, activities, and off-campus activities such as bowling, trampoline parks, hayrides, mall scavenger hunts, and much, much more.
Confirmation
Confirmation class for sixth- through eighth-graders meets every Wednesday, from 6:00 to 7:15 p.m. Start in Fellowship Hall for large-group time with Pr. Sami and John, then head to your small groups for a time of reflection and fun. For questions or to register, contact nmindt@oslchurch.com; 336-2942, ext. 35.
Youth Events
Girls' Bible Study will begin on Sunday, November 4, at 10:00 a.m. High-school girls are invited to join Elle, Takara, and Katie to work through different books of the Bible while having opportunities to talk about life and create lasting relationships.
Bowden Youth Center Thanksgiving Dinner will be on Friday, November 16, from 5:00 to 7:00 p.m. Each year our OSL Youth Ministry has been serving a delicious Thanksgiving meal to the youth and families of the Bowden Youth Center. This year's meal will be at First Lutheran Church, and we are seeking youth and families who would like to help from 4:30 to 7:30. It is a great opportunity to serve, and a lot of fun. Contact me, jschomberg@oslchurch.com, for more information.
Youth Group Summer Trips 2019
Service Learning Camp, Duluth, Minnesota. Middle- and high-school students are invited to join us July 13 through 19 as we head to the North Shore of Minnesota to serve the people of Duluth. The cost is $400, with a $100 non-refundable deposit. Sign up at the Youth Table in The Gathering Place and the Youth Room, or contact John for more information or with any questions.
Compass Point Adventure Experience, Sangre de Cristo Mountains, Colorado. High-school students are invited to join us June 15 through 22 as we head to Rainbow Trails Lutheran Bible Camp, one and a half hours west of Pueblo, Colorado. We will embark on a four-day backpacking adventure to the peaks of the Sangre de Cristo Mountains. Sign up at the Youth Table in The Gathering Place and the Youth Room, or contact me for more information or with any questions.
—John Schomberg, Director of Youth Ministry
jschomberg@oslchurch.com; 336-2942, ext. 35
<p style="text-align: center"><span style="color: #2ea3f2; font-family: Arial,Helvetica,sans-serif; text-align: center; font-size: 16px; margin-bottom: 0px; margin-top: 0px;"><b>Be Notified When <i>The Intercom </i>Is Updated!</b></span></p><br><!-- BEGIN: Constant Contact Email List Form Button --><div align="center"><a href="http://visitor.r20.constantcontact.com/d.jsp?llr=cgxs7srab&p=oi&m=1118399192258&sit=5itf56ajb&f=367e76f6-0208-4b67-b32c-a3d9f409786c" class="button" style="background-color: rgb(0, 0, 144); border: 1px solid rgb(91, 91, 91); color: rgb(255, 255, 255); display: inline-block; padding: 8px 10px; text-shadow: none; border-radius: 10px;">Sign Up for The Intercom</a><!-- BEGIN: Email Marketing you can trust --><div id="ctct_button_footer" style="font-family:Arial,Helvetica,sans-serif;font-size:10px;color:#999999;margin-top: 10px;" align="center">For Email Marketing you can trust.</div></div>