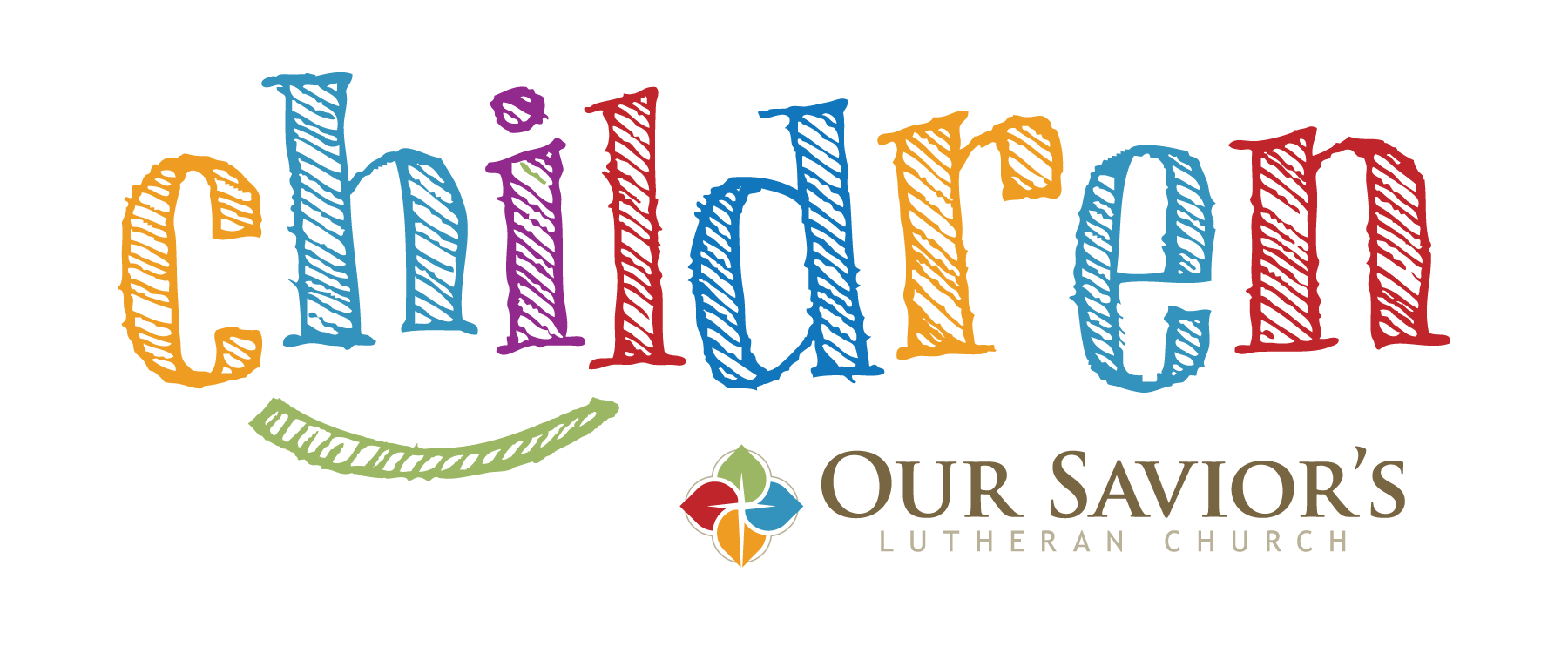 Make and Take Snack Plate Event
Thank you to all who joined in the October Pumpkin Prayers Cross+Gen event! Every table in Fellowship Hall was used as you prayed your way through adorably unique painted pumpkin faces
SAVE THE DATES!
OSL Children's Milestones and Singing 2019–2020
All Sunday School and Wednesday School students age four through grade five sing
November 17 at 11:00 Festive (2nd Grade Milestone)
December 15 at 8:45 Celebrate & 11:00 Festive (Children's Christmas Program) Rehearsal on December 14, morning
February 9 at 8:45 Celebrate (4th Grade Milestone)
March15 at 11:00 Festive (1st Grade Milestone)
March 29 No Singing (4- and 5-Year-Old Preschool Milestone)
April 5 at 8:45 Celebrate & 11:00 Festive (Palm Sunday Procession)
April 9 No singing (5th Grade Milestone) Agape Meal April 8
April 26 at 8:45 Celebrate (3rd Grade Milestone)
Sunday learners will not attend Sunday School on dates they have a milestone, since you will have Family Time with Pr. Sami at 10:00 a.m. in the Friendship Room.
This month, all are welcome to the Make and Take Snack Plate Cross+Gen Event, on November 10, at 10:00 a.m., in Fellowship Hall. Come decorate a plate to fill with treats and pass on to a friend. That friend can then enjoy the treats, refill the plate, and bless another—the giving never ends! This will be in lieu of regular Sunday School and Middle School Sunday Morning education. A parent or caring adult must accompany students in grade five or younger.
Come have fun creating a gift for others!
Second Graders' Ten Commandments Milestone and Students Sing
OSL second-graders will celebrate their Ten Commandments Milestone on November 17. Students and their parents/caring adults will have Family Time with Pr. Sami at 10:00 a.m., in the Friendship Room, which will include a Lego activity. Then families will celebrate the milestone and receive a blessing during the 11:00 Festive worship service. Family Time will be in lieu of Sunday School that day for Sunday learners.
Also, all students age four through grade five will lead the congregation in song at that 11:00 Festive service.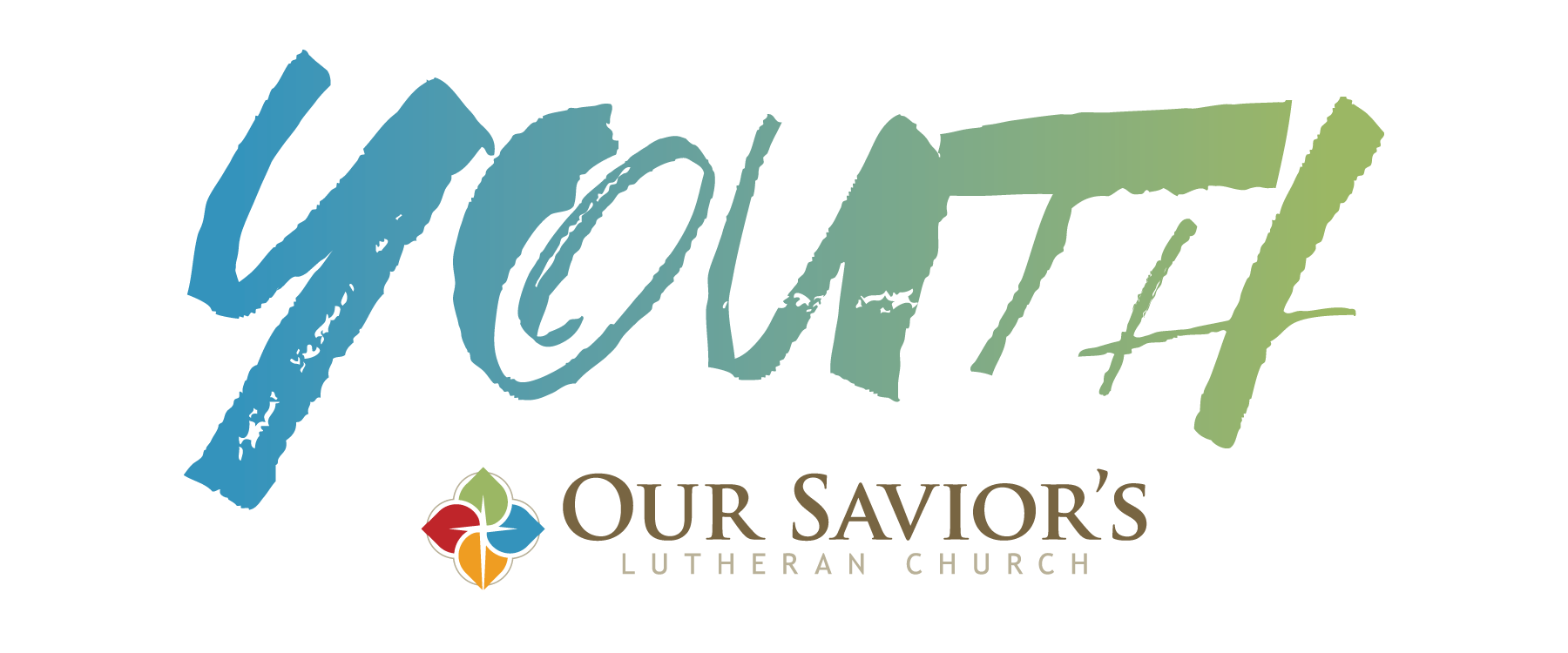 Winter at OSL Youth Ministry
We have had a great year so far, with more than 40 kids each week at High School Youth Group, our first Middle School Sunday Night Youth Group events, and our first special events at the apple orchard and corn maze. November looks to be another great month, with a Youth Ministry service event, a fun middle school event, and finishing up an important series in High School Youth Group.
OSL youth will once again serve a Thanksgiving meal for the kids and families of the VOA Youth Center, from 5:00 to 7:00 p.m. on Friday, November 22. This year the event will move to OSL, which allows us to expand the event to include families from Hezekiah House and the Genesis mentor program. It is a fun time of fellowship, as well as a classic Thanksgiving meal provided by Debbie and a great group of volunteers. Youth Ministry families looking to help can contact John, jschomberg@oslchurch.com, or check your Youth Happenings email.
Sunday, November 24, will be FROZEN night at Middle School Sunday Night Youth Group. Come at 5:00 p.m. for three hours of food, games, and fun as we talk about different "choices" made by characters of the movie
Frozen
and play winter-themed games in a competition for prizes and glory. There is no cost for this event, and friends are always welcome.
Finally, high school youth are encouraged to come on Wednesday nights for the conclusion of our series on mental health, taught by Takara Schomberg, a professor of nursing specializing in mental health, from South Dakota State University. This is a great opportunity to discuss real issues facing our high school youth and to understand that mental health is a critical part of our overall health.
Coming up in December and January will be Middle School Christmas Games and White Elephant Gift Exchange, High School Progressive Dinner, Middle School Lock-in, and High School Okoboji Winter Retreat. See your Youth Happenings emails for all these events and more, or visit
oslchurch.com/youth.