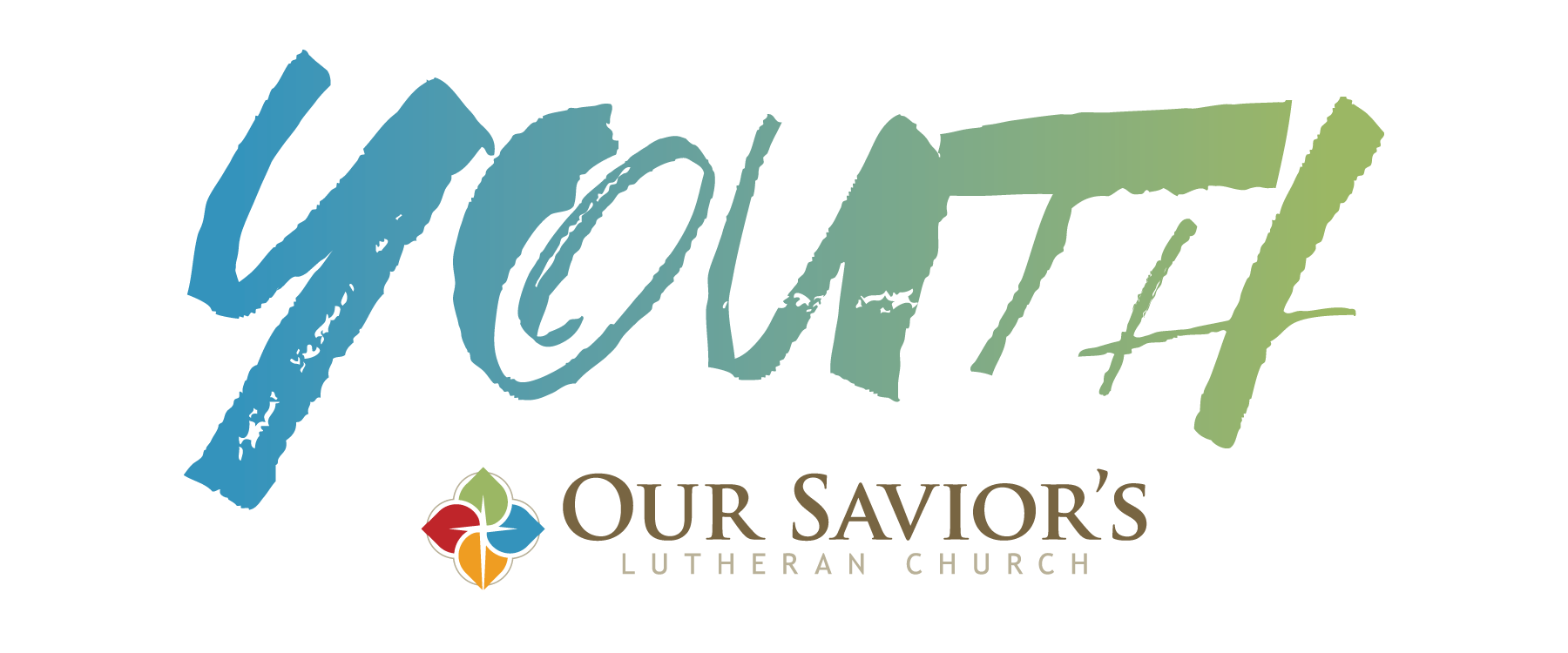 Service and Exploration
by Mollie Varpness, Youth and Family Intern
We had a great time in Duluth with 29 students and six adults coming together for a week of service, exploration, and fellowship. During our four mission days, each of our groups had the opportunity to serve at five different locations. These locations included serving at Duluth Parks and Rec, the Salvation Army, the United Way Community Garden, the Benedictine Health Center, Second Harvest Food Bank, Loaves and Fishes, Twin Ports Ministry to Seafarers, the Union Gospel Mission, CHUM, Habitat for Humanity, and Minnesota Teen Challenge, for a total of 840 work hours. The variety of projects gave the students an opportunity to experience Duluth in many distinctive ways and allowed them to explore calls they may have to serve the community.
In addition to the missions, we were able to explore Gooseberry Falls, Canal Park, and Park Point Beach. We were also able to enjoy ice cream several times, and even check out the Como Zoo on the way home!
By the end of the week, students excitedly traded stories with each other about what they did in their service projects. One group eagerly talked about their work repairing bikes and wanting to see if that ministry can be found in Sioux Falls as well. Another group spoke of their experience helping at Minnesota Teen Challenge, where they painted and prepared future apartments for people staying there long-term.
One of my personal favorite experiences was helping at the Benedictine Health Center, where we played Bingo and trivia with the residents. Students took turns announcing while other students connected with the residents and assisted reading the cards. Not only were the students allowed to grow in their communication skills, but both age groups had the chance to connect to and learn from each other.
Thank you to everyone at OSL for your support of our youth ministry and for your support of the Silent Auction, as well as other fundraisers that make trips like our Service Learning Mission Trip to Duluth possible. We invite you to join us on Sunday, September 15, for our trip report, where we will share more about the impact our trips to Duluth and Colorado have made on our lives and our ministry at Our Savior's Lutheran Church.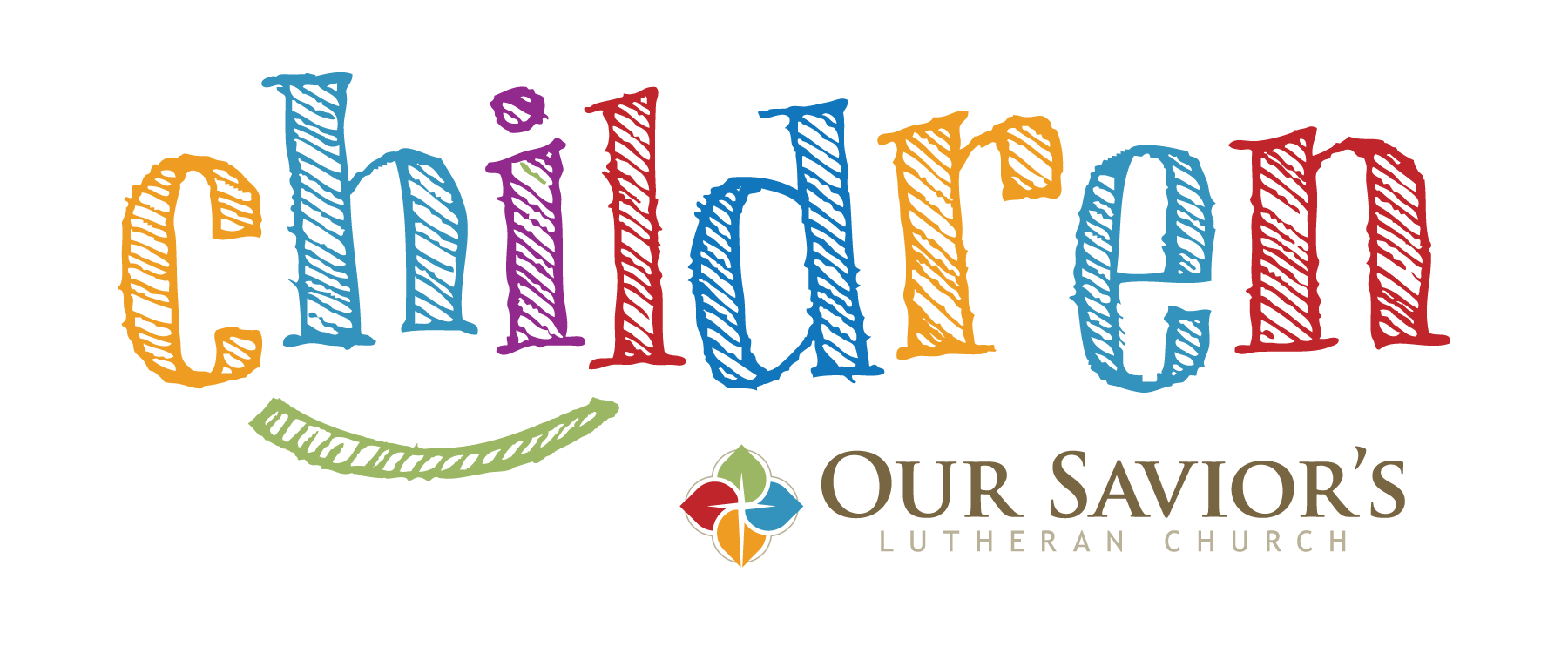 It's Kick-Off Time!
Kick-Off Sunday is September 8! Everyone is looking forward to resuming Sunday School and Middle School programming, at 10:00 that morning. Adding to the day, students will be welcome to bring their backpack, binder, or simply themselves up front during worship services to receive a Back to School Blessing and small gift.
Wednesday School, Confirmation, and High School Youth Group will resume on Wednesday, September 11. Wednesday suppers in The Gathering Place will be back, too!
Please be sure to register your child(ren) for Frolic, Sunday or Wednesday School, and Confirmation every year! Visit oslchurch/children or oslchurch.com/youth before programming begins to do so.
Thank you to all the children and youth volunteers who will help make this another incredible year!
Three-Year-Olds' Bible Milestone
September 22 will be an exciting day for OSL three-year-olds: that's when they'll receive their Jesus Storybook Bible by Sally Lloyd Jones, who said, "I wrote The Jesus Storybook Bible to show that we are part of a real-life fairytale." Now these kids will get to learn how they are a part of God's incredible story.
Three-Year-Olds' Bible Milestone will begin at 10:00 a.m. on September 22, with Family Time with Pr. Sami, in the Friendship Room. Then, during the 11:00 Festive worship service, your families will receive a blessing and lead the congregation in "Jesus Loves Me."
Be sure to register now for the milestone day via this form, or email Melissa Nesdahl, Director of Faith Formation, mnesdahl@oslchurch.com, indicating your child's name.
SAVE THE DATES!
OSL Children's Milestones and Singing 2019–2020
All Sunday School and Wednesday School students age four through grade five sing
October 13 at 8:45 Celebrate (Kindergarten Milestone)
November 17 at 11:00 Festive (2nd Grade Milestone)
December 15 at 8:45 Celebrate & 11:00 Festive (Children's Christmas Program) Rehearsal on December 14, morning
February 9 at 8:45 Celebrate (4th Grade Milestone)
March15 at 11:00 Festive (1st Grade Milestone)
March 29 No Singing (4- and 5-Year-Old Preschool Milestone)
April 5 at 8:45 Celebrate & 11:00 Festive (Palm Sunday Procession)
April 9 No singing (5th Grade Milestone) Agape Meal April 8
April 26 at 8:45 Celebrate (3rd Grade Milestone)
Sunday learners will not attend Sunday School on dates they have a milestone, since you will have Family Time with Pr. Sami at 10:00 a.m. in the Friendship Room.