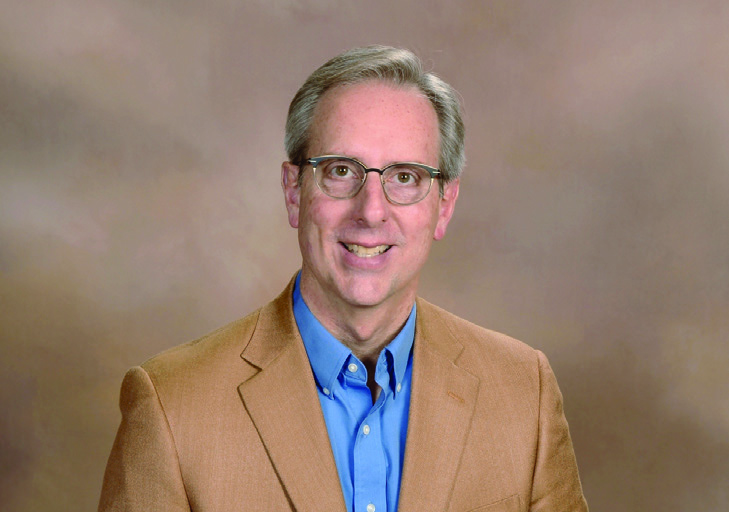 From the Senior Pastor
A Season of New Beginnings

Pr. Randy Gehring
At Our Savior's, we are eager to be in partnership with other ministries and organizations that align with our sense of purpose. We recognize that we can't do everything by ourselves and that we stand a pretty good chance of becoming a better expression of the church God calls us to be when we develop and rely upon collaborative relationships.
In fact, this is what our faith teaches. For instance, we believe in a Three-in-One God, a divine unity of three distinct expressions that exist in community as one being. What's more, our scriptures teach us that God created all things to be in relationship to the extent that, in regard to humanity for example, human beings are to care and steward all of creation and live as partners (Genesis 2:18). What's more, Jesus himself, at the very beginning of his public ministry, chose twelve disciples to assist him with his mission. He also sent out 70 "partners" at one point to extend the reach of his ministry beyond what he could accomplish himself. After Pentecost and the birth of the church, those early apostles and missionaries also depended on key partners who could carry on the work of establishing churches throughout the region even in the absence of key players like Paul, Peter, and all the others.
Our budding relationship with ACE Academy is such a partnership. It is true that ACE is renting space in our facility but the relationship we envision together is so much more than that of a lessee and a landlord. We are excited to learn from each other because we recognize that our differences have value. At a time when we have identified a desire to become more diverse as a community, welcoming ACE into the spaces we use presents us with opportunities for interaction and community-building that would not otherwise exist at Our Savior's. We also are envisioning numerous opportunities for ACE and OSL to collaborate that will greatly enhance what both of us do while presenting to the broader community an example of how two distinct organizations with similar values can coexist and cooperate for the sake of the common good.
We will surely be better as a church because of ACE's presence among us. They will be stronger as a learning community because of their presence at Our Savior's. In that spirit of becoming the church God is calling us to be, I invite you to look for opportunities this summer to introduce yourself to our new neighbors and welcome them to OSL. Give them some of that famous Our Savior's hospitality and enjoy this season of new beginnings.
Have a wonderful summer! See you in church.
Pr. Randy Gehring